Full self driving
Full Self-Driving is one of the two Autopilot packages available for Tesla cars. Compared to Autopilot, Full Self-Driving offers more capabilities including Navigate on Autopilot, Auto Lane changes, Autopark, Summon, and Smart Summon.
Full Self-Driving is currently intended for use with a fully attentive driver, who has their hands on the wheel and is prepared to take over at any moment. While these features are designed to become more capable over time, the currently enabled features do not make the vehicle autonomous.
Blog posts related to Full self driving
March 3, 2020
With the Infotainment upgrade available (MCU1 to MCU2 retrofit), Tesla owners with MCU1 who purchased FSD are wondering if MCU2 is going to be required and if they're going to have to pay for it.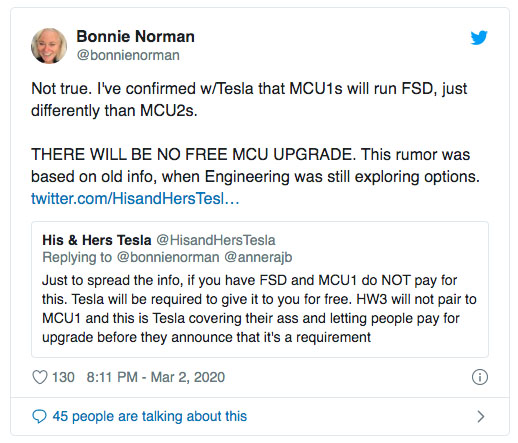 January 31, 2020
If you purchased Full Self-Driving (FSD) and are not on Autopilot Hardware 3 yet, I'm sure you must be wondering when is your retrofit going to be available. Here's what we know.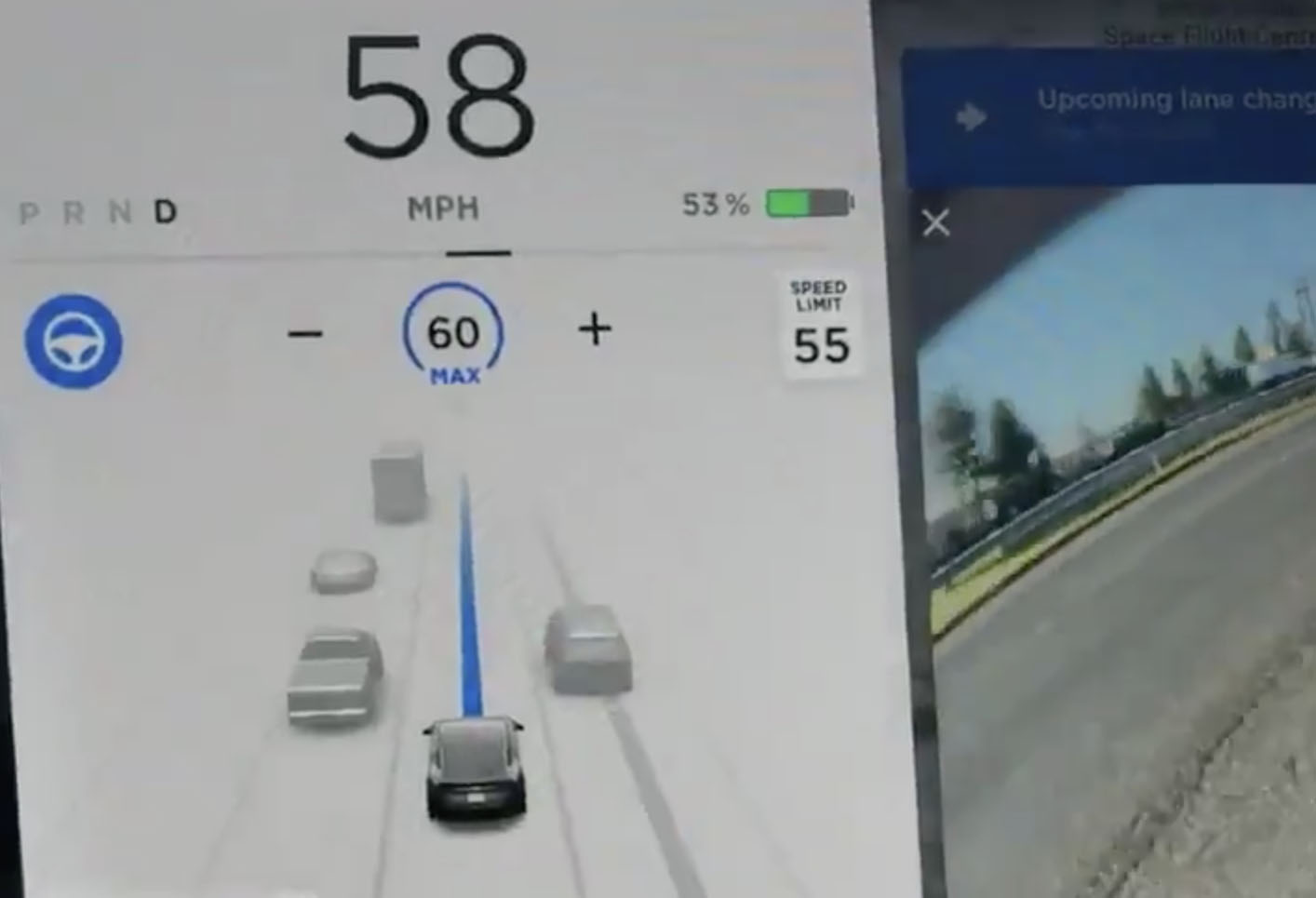 Past Tesletter articles