Tesla 2020.40.7 and 2020.40.8 introduce 'Improved Efficiency' which consists of the following:
Your car's range has increased with new software that improves the efficiency of the motors and the climate control system.
Note: These changes do not impact acceleration or overall climate control performance.
See Tesla's latest update (2020.40.8) release notes of a Tesla Model Y in the United States: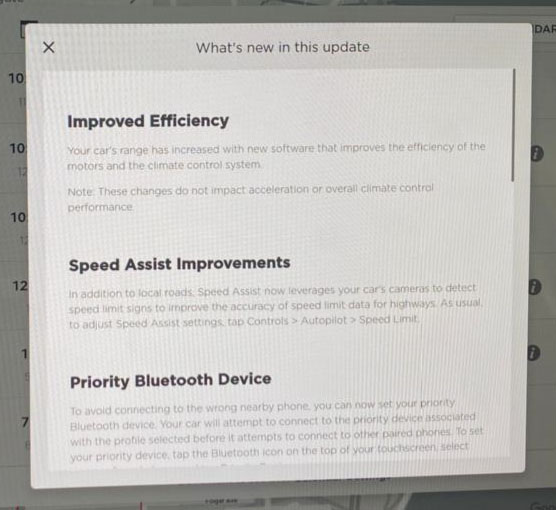 Model Y owners are seeing an immediate increase in range after the installation of the software, check out what @klwtts shared on Twitter right after installing Tesla's software update 2020.40.7:
Kinda crazy we started the 2020.40.7 update with 199 miles of range.
The car was not plugged in during the update but now it has 205 miles of range! pic.twitter.com/ACBfOL3Y0F

— The Kilowatts 🚗⚡️ (@klwtts) October 16, 2020
Tesla owners who liked this article also liked these accessories...
Have questions? Reach out at contact@tesletter.com
Have you not ordered your Tesla yet? Use my referral code http://ts.la/ignacio9266