Cybertruck
Tesla's Cybertruck was first presented on November 21st, 2019 at the Tesla Design Center in Hawthorne, CA.
Tesla is planning on three initial variants of the Cybertruck. The entry-level, RWD model carries a base price of $39,000. The midrange model starts at $49,000, while the triple-motor costs $69,000.
It is scheduled to be released in late 2021 for the single-motor RWD version. The dual-motor all-wheel and the tri-motor versions will be released in late 2022.
You can find all the details and specs of the Cybertruck on Tesla's website.
Pictures of Cybertruck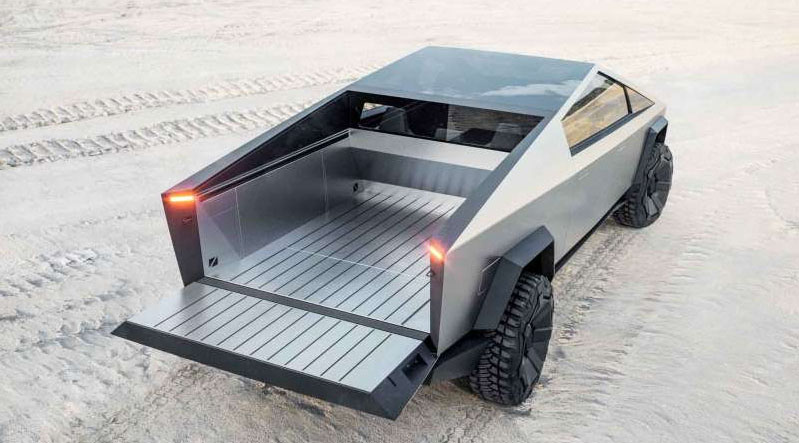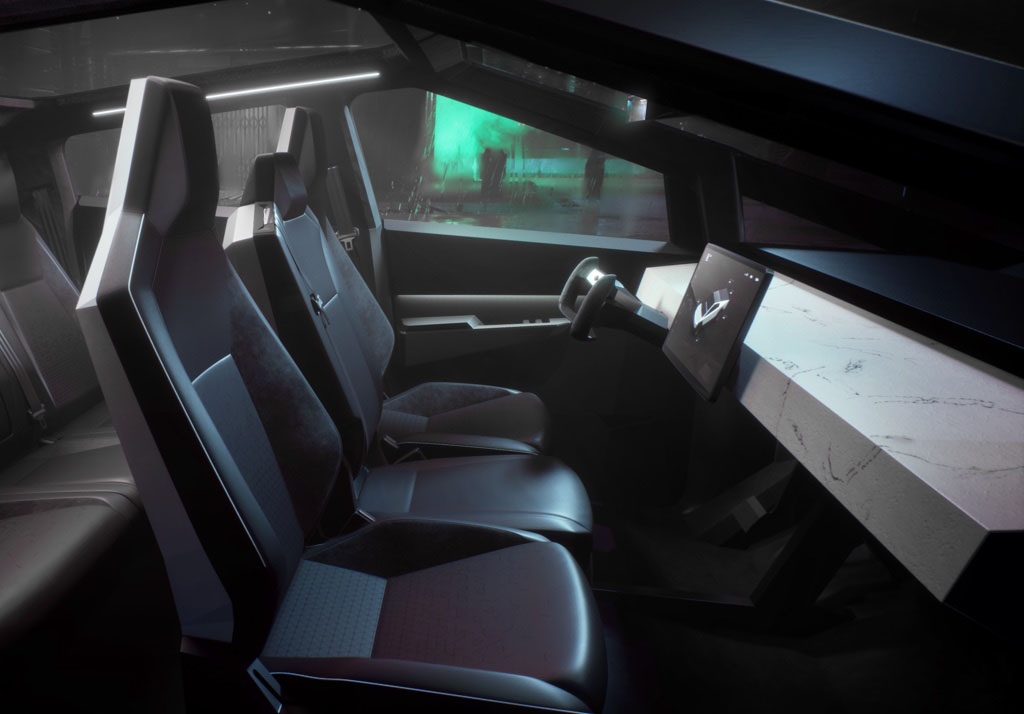 Blog posts related to Cybertruck
Videos about Cybertruck
Elon Musk, Jay Leno, and the 2021 Cybertruck
The 2021 Tesla Cybertruck is a massive truck with sports car performance! Watch as Jay Leno and SpaceX founder and CEO Elon Musk take this new car for a spin.
Tesla Cybertruck First Ride, Interior Shots, & Thoughts
First look at the Tesla CyberTruck! It's amazing. What do you think about it? Did you pre-order one? Here is my test ride in 4k! Enjoy!
Tesla Cybertruck doesn't fit in the average garage
After seeing the Tesla Cybertruck in person I was concerned by it's size. Today I learned just how big it was when I put an actual sized Cybertruck into my garage to see if it fits. Having a pre-order in I needed to know how and if this would fit into my life...well here is hoping the design changes just a bit to slightly shorter. :)
Tesla Truck Rides Unlike Any Other tesla
Check out my test ride in the Tesla Cybertruck and hear my thoughts on how it compares to other Teslas.
Why I Ordered a Tesla CyberTruck
MKBHD shares why he ordered a Tesla Cycbertruck.
Past Tesletter articles