The MCU1 to MCU2 upgrade promised by Elon Musk on Twitter a while back, is finally here. According to Tesla's website:
"Owners of Model S and Model X built March 2018 or earlier will be eligible to purchase an Infotainment Upgrade."
How much does it cost and when is it going to be available
The Infotainment upgrade costs $2,500 and it's going to be available to Tesla owners with Autopilot Computer 2.5 with Full Self-Driving Capability first.

Tesla is going to be emailing owners who are elegible inviting them to schedule an appointment. Without this email, it won't be possible to purchase the Infotainment upgrade. For now, they've started sending out emails and encouraging Model S and X owners to purchase FSD if they haven't done it yet, this is the email that I received on March 2nd, 2020: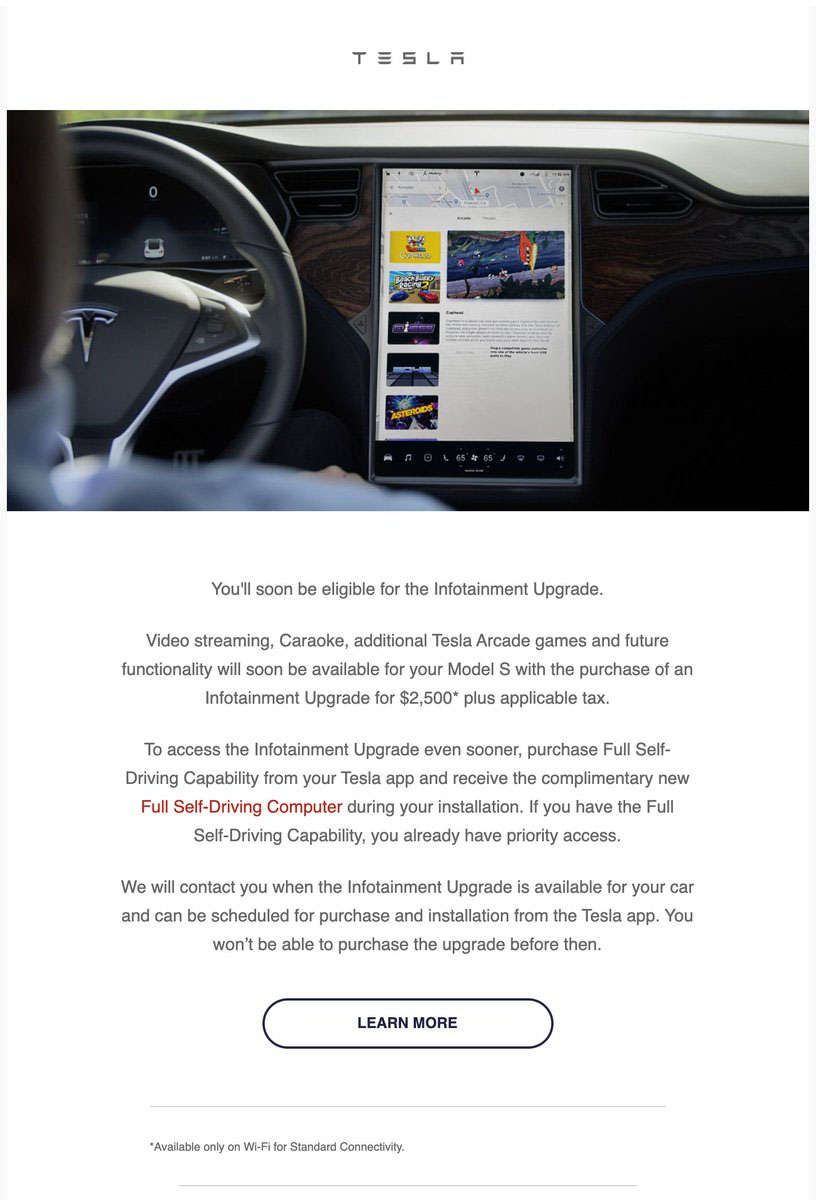 What features are going to be available
The most important feature introduced by this for us is a more reponsive and smoother touchscreen. Of course we're also happy that we will be able to watch Netflix and other streaming services, but a faster browser is all we're dreaming of at the moment.
On the other hand, the Infotainment upgrade will imply the loss of some of the current features such as AM, FM and Sirius XM radio.
Finally, note that some features enabled by the MCU2 retrofit will require Premium Connectivity. You may already have this or need a subscription, check out our article about Premium Connectivity for more info.
Here's the full list of features and improvements published on Tesla's site: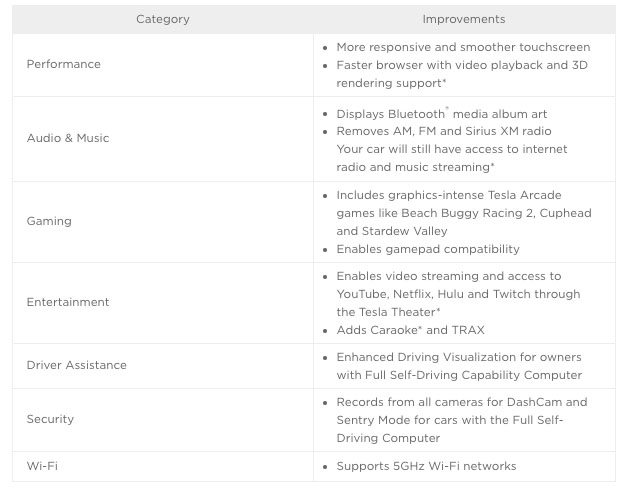 Should I get the upgrade?
Some people have asked me if they should get the upgrade or not. Well, my answer is 'it depends'.
Reasons to get the upgrade:
You've purchased FSD and want to get it now
Video streaming services like Netflix and Hulu and games in your car really make a difference to you
Reasons not to get the upgrade:
You may be selling your current Tesla- the one with MCU1- in the near future (in which case the investment may not make sense)
You can't live without AM and FM radio in your car
Finally, if you have MCU1 and have purchased Full Self-Driving (FSD) you may be wondering if MCU2 is required, and if so, if you're going to have to pay for it. Well, here's what we think.
Have questions? Reach out at contact@tesletter.com
Have you not ordered your Tesla yet? Use my referral code http://ts.la/ignacio9266