Just one week after Tesla introduced the new and much expected Traffic light and stop sign control feature to folks participating in the Early Access Program, Tesla is already rolling it out to everyone in the lastest software update 2020.12.6.
This new software update contains one change which is the Traffic light and stop sign detection, and it's available to cars with Full Self-Driving (Hardware 3).
Here's what the release notes say about Traffic light and stop sign control: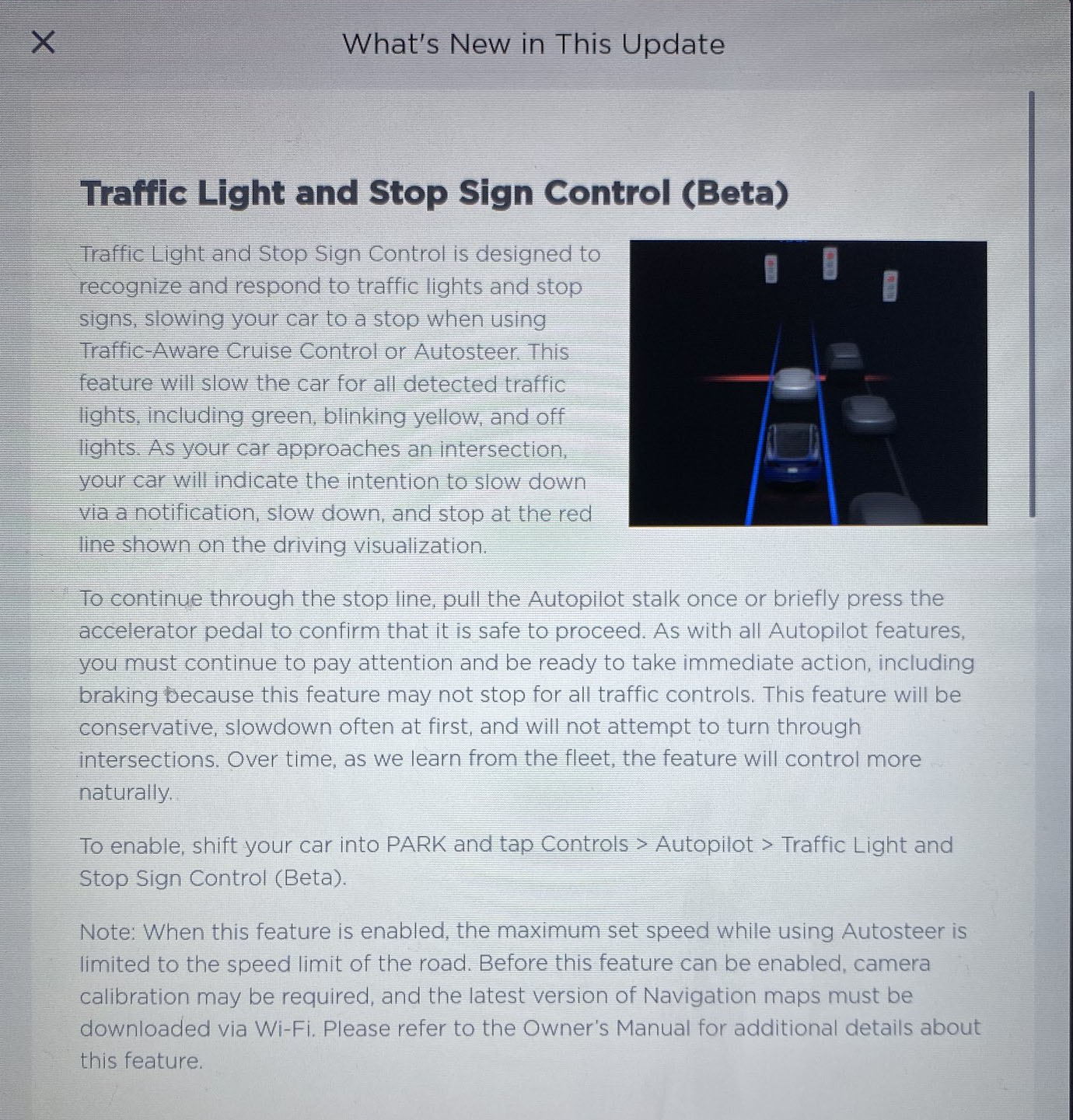 Pic source:
@sofiaan on Twitter
Tesla owners who are part of the Early Access program have a chance of test driving new features and reporting bugs and unexpected things before the features get rolled out to everyone else. In this case, it seems like some bugs like this one that shared by @GasOff2 on Twitter didn't make it to 2020.12.6, so just be aware and drive carefully, this is still an early release:
We shared some videos of Traffic light and stop sign detection on our YouTube channel last week, you can see them here, here, and here and I'm sure we'll be sharing more on Twitter during the next few days.
For owners who, like us, don't have FSD, we received 2020.12.10 a couple of days ago. 2020.12.10 contains minor improvements and bug fixes and it's most likely all we're getting while Traffic light and stop sign detection is being rolled out.
It's amazing to see how much progress Tesla is making towards real full self-driving. I'm really excited and looking forward to getting FSD myself, the future is now!
Tesla owners who liked this article also liked these accessories...
Have questions? Reach out at contact@tesletter.com
Getting a Tesla soon? Use my referral code http://ts.la/ignacio9266