Media control unit
Media Control Unit or MCU is the main screen in your Tesla. Currently, there are two versions of Tesla's Media Control Unit: MCU 1 and MCU 2. How to know which MCU version your car came with? Easy. All Model 3 come with MCU 2. For Model S and Model X, if you purchased your car after March 2018 it came with MCU 2, and if you purchased it before that date, it came with MCU 1.
If you're still not sure which MCU version you have, here's a couple of tips:
When doing a restart of the car using the two side wheels of the wheel drive, if you have MCU 1 only the MCU will restart, whereas if you have MCU 2, both the MCU and the IC (Instrument Cluster) will restart.
Check out Tesla Tap MCU tester
Blog posts related to Media control unit
October 16, 2019
Today I had my first experience at a Tesla Service Center (in Berkeley, CA) and I have to say that I am really impressed with Tesla's customer service. Want to know why? Keep reading.
October 12, 2019
Tesla's Media Control Unit or MCU is the main screen in the car and it determines some of the new features your car can get. Since we have a Model S that we purchased in 2017, we have MCU1. In this blog post, we will try to answer the following questions: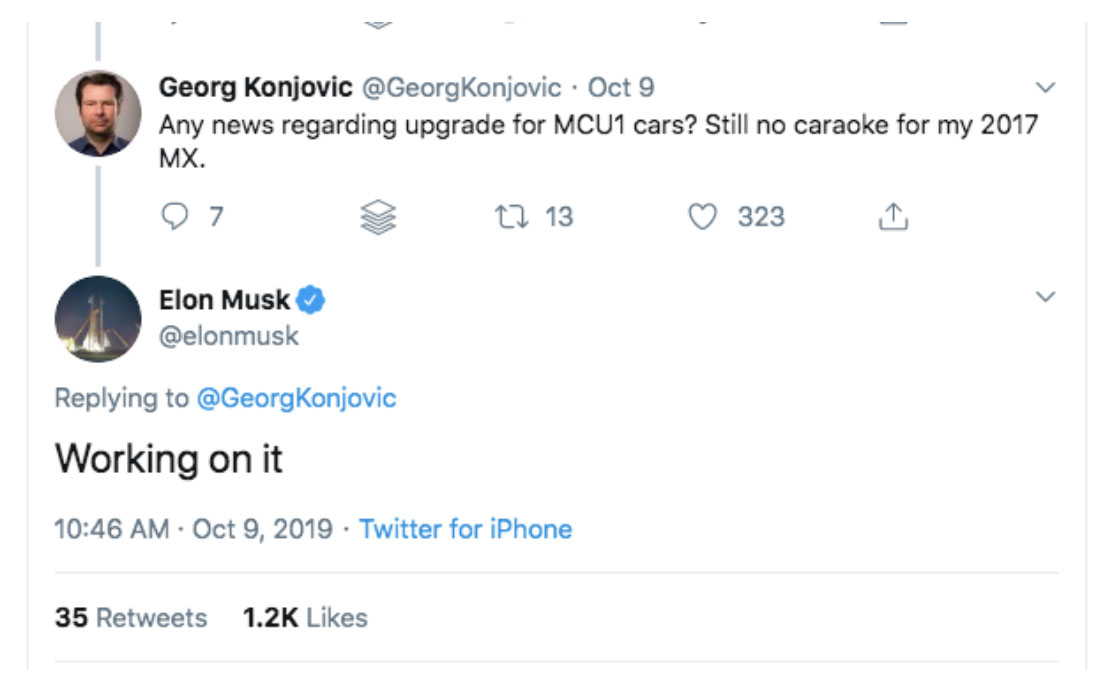 October 1, 2019
Last week Tesla started rolling out V10 to its fleet, but there are still quite a few Tesla owners who don't have it. I'm seeing and getting quite a few questions about what upgrades you get if you have Media Control Unit version 1 (MCU 1), so I decided to summarize what I know in this blog post. If you have unanswered questions, please let me know and I'll add them here. Here we go.
Past Tesletter articles