Superchargers
Tesla Superchargers enable long distance travel and charging in urban areas. Superchargers located in urban areas are called 'Urban Superchargers'. In addition, there are also 'Destination Superchagers' located at hotels, restaurants, and shopping centers.
One of the things which makes Tesla be ahead of its competition is their Supercharger network. Tesla hasn't stopped investing in it since the beginning, building more and more Superchargers around the world every day. Today, Tesla has over 16,000 Supercharger installations and last year launched the new version of its Supercharger (V3) to enable a new top charge rate of 250kW.
Pictures of Superchargers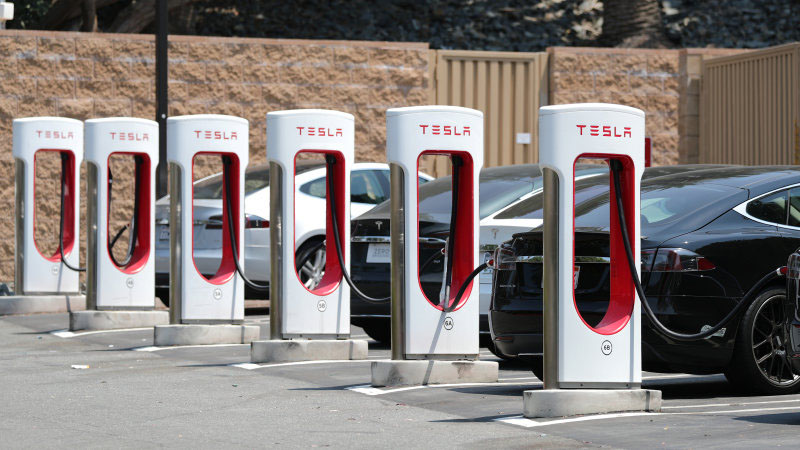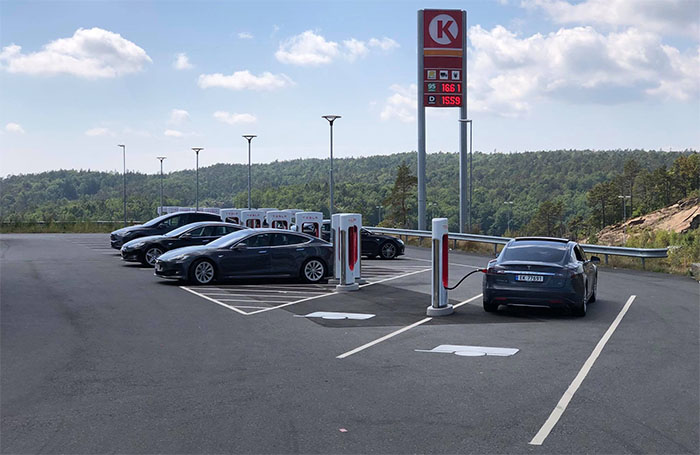 Blog posts related to Superchargers
April 22, 2020
Tesla latest software update 2020.12.10 cojntains minor improvements and bug fixes only, It DOES NOT introduce the new Traffic light and stop sign detection yet (still for Early Access Program only).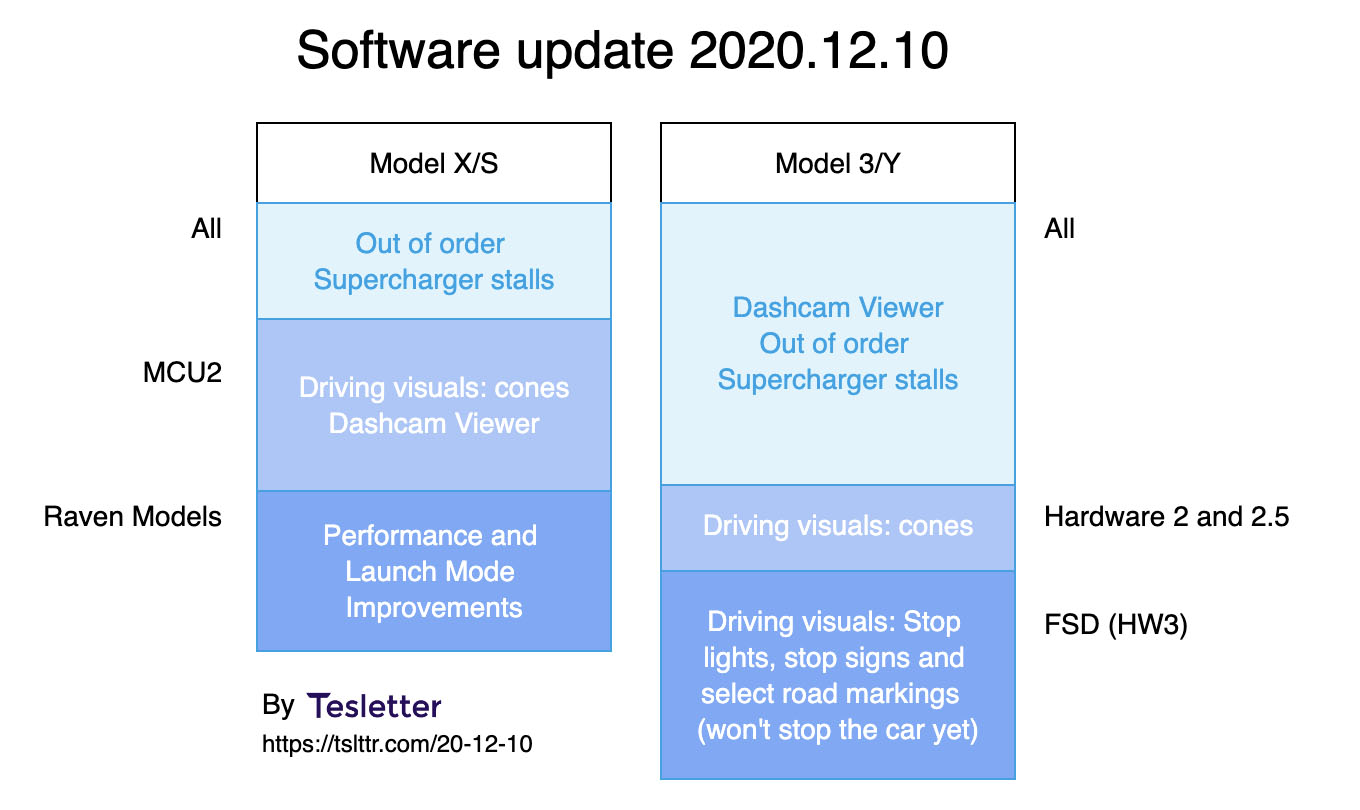 April 7, 2020
Tesla has started rolling out the latest software update, 2020.12.5, to owners outside the private Beta. As anticipated last week, the main new feature introduced in 2020.12.5 is the 'Dashcam Viewer' which allows to view Sentry Mode and Dashcam videos directly in your car's main screen.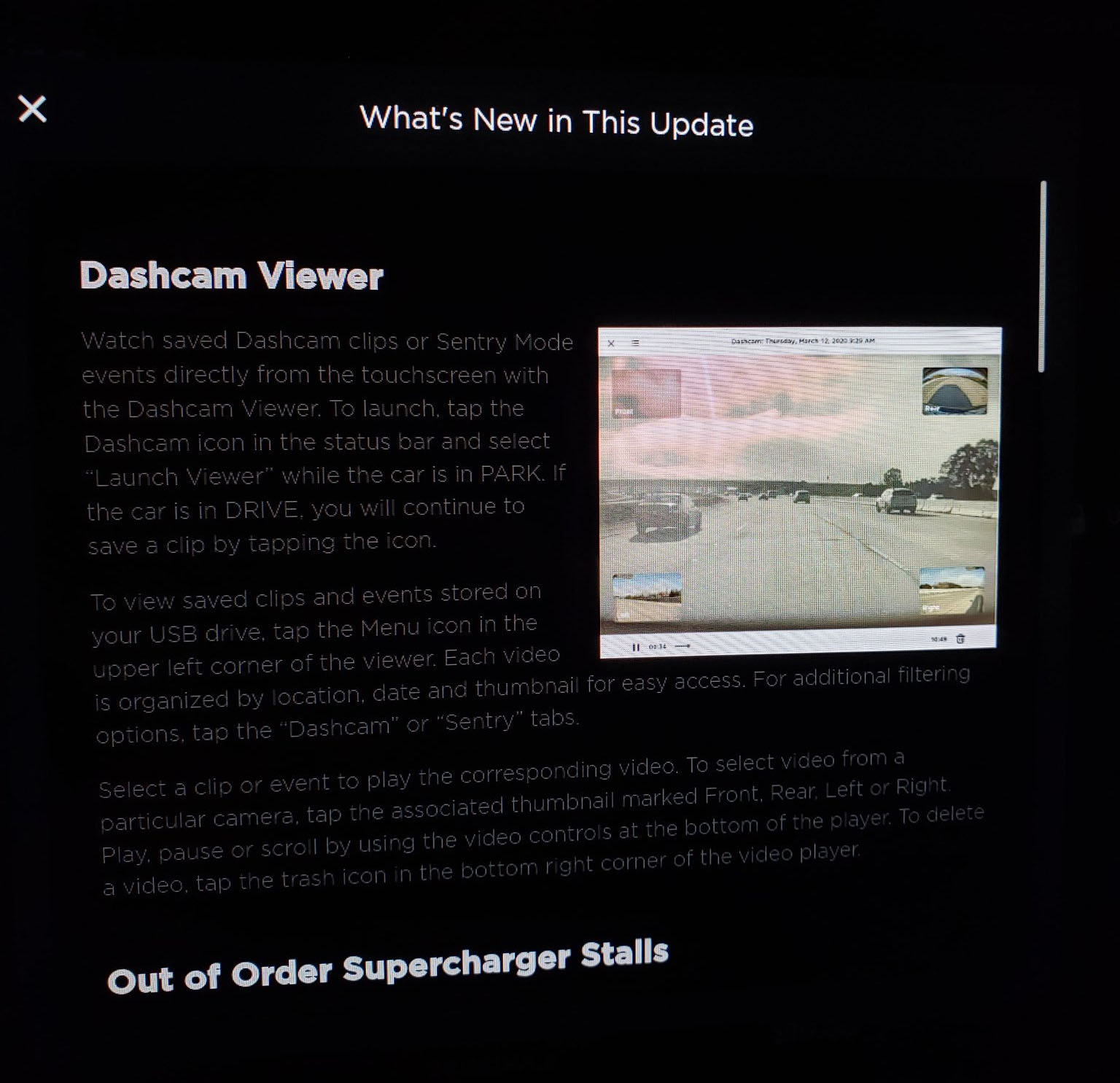 Videos about Superchargers
Past Tesletter articles