If you thought Elon was joking when he said the truck would look like something out of Blade Runner, well, he was not. Right there in the middle of the music, the lights, the fire, and the excitement, my first impressions were OMG this is amazing, can you imagine driving this beast?! But also, I don't see myself buying one (I'm not a truck person in the first place).
My second first though was that Elon was pranking us and the real truck was still to come out.
Again, he was not.
I would totally love to go on a camping trip with my family on a Cybertruck tho.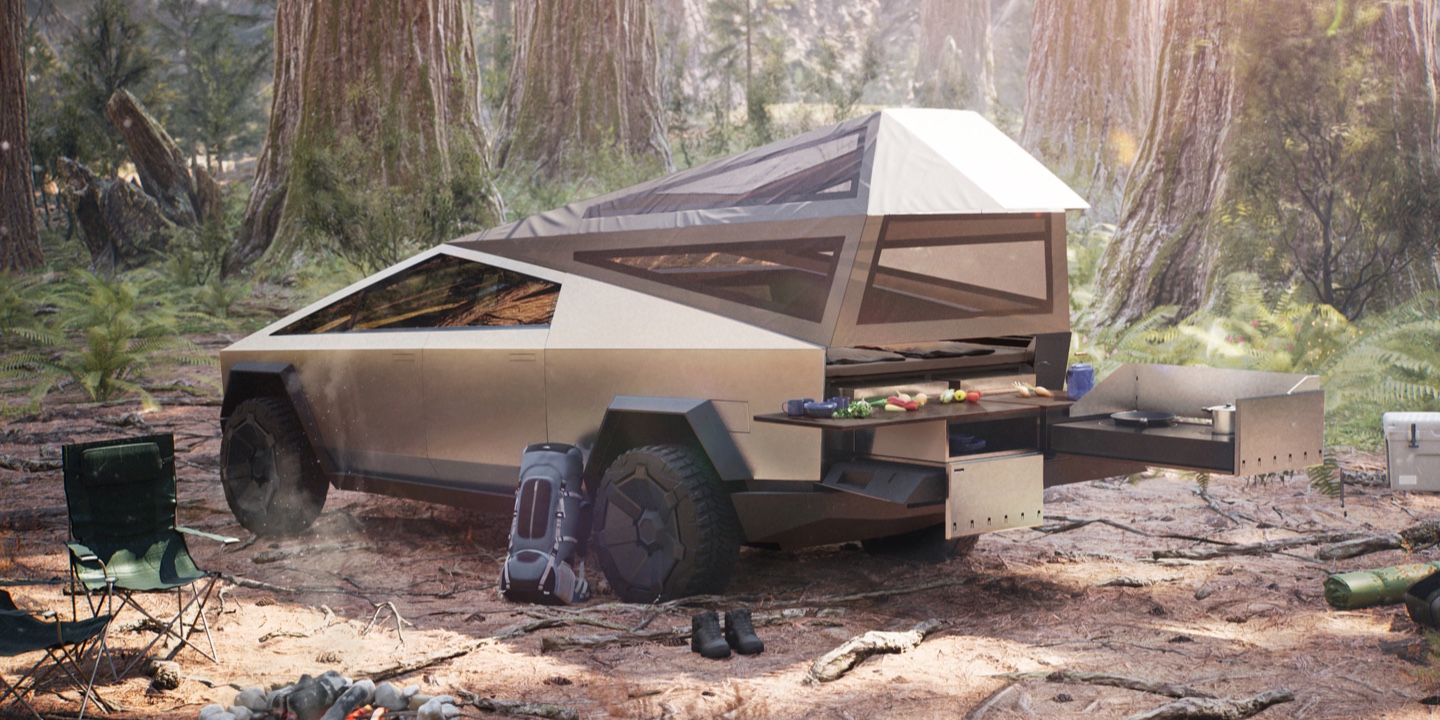 The real show began when Elon started unveiling the specs. Elon claimed its stainless steel body is bulletproof and a sledgehammer hit left no dent on its door on stage. Ok, the glass showed to have room for improvement - as Elon said- but that car looks pretty darn safe to me.
You may or may not like its design but with these specs, the Cybertruck surely is a game-changer. It's all about functionality and versatility, it's like a giant tool. It definitely stands out, and not only because of the way it looks. I'm curious to see how many people are going to be turned off by the design, even though the price is almost too good to be true. I also think a lot of people are not going to care about the appearance (police, rangers, fire departments, construction companies) so it'll be interesting to see what happens.
It was a bit disappointing that Elon didn't show or talked about the interior because it actually looked pretty cool, clean and minimalist. A few highlights:
Roadster steering wheel
Six-seater interior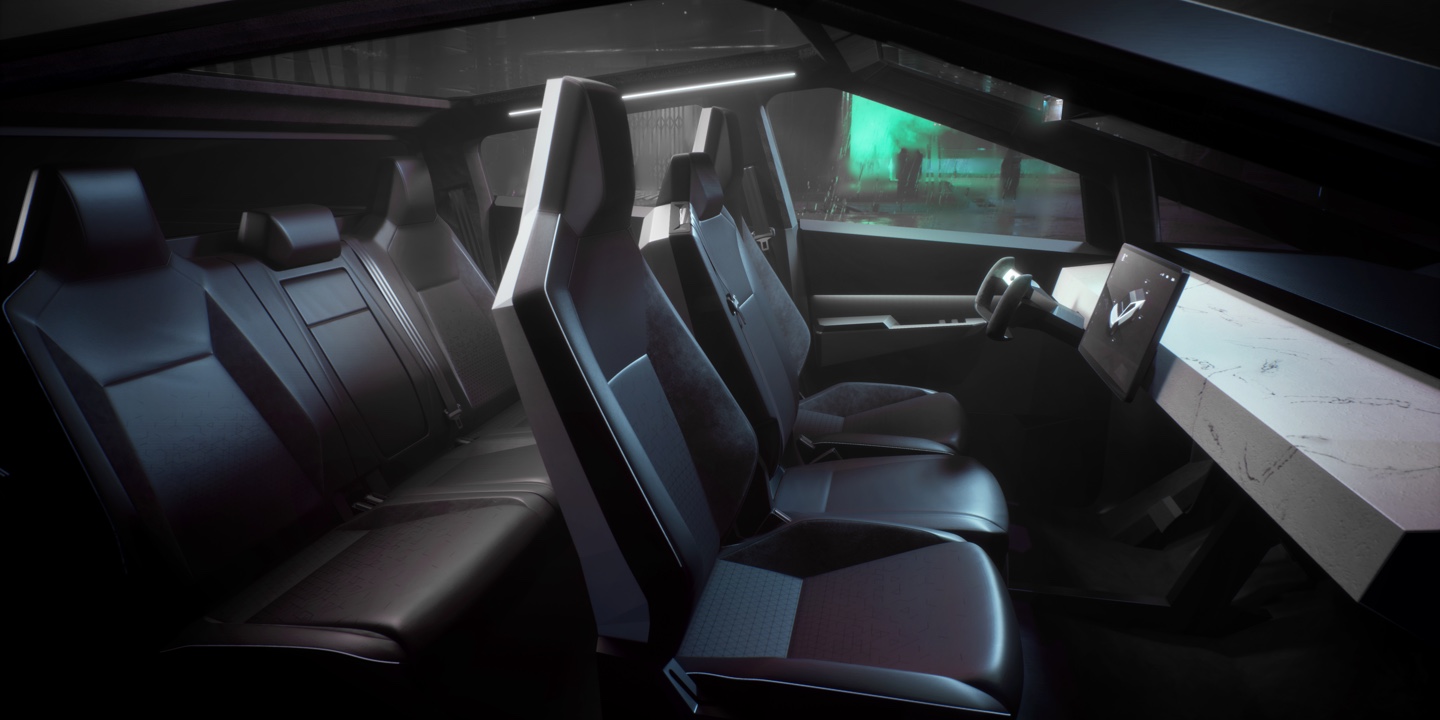 The rearview mirror is a screen
People will be able to complete their configuration as production nears in late 2021. Tri Motor AWD production is expected to begin in late 2022.
I was a bit bummed that I waited for so long and didn't get to do a test drive yesterday, but other than that, I really enjoyed the event. Some might say it wasn't as well put together as other Tesla unveiling events, all I can say is I had a blast and this truck is going to give a lot to talk about.
As a bonus, I did see it in action accelerating next to the Hyperloop tunnel at the end of the night.
Have questions? Reach out!
Have you not ordered your Tesla yet? Use my referral code http://ts.la/ignacio9266