Navigation
Blog posts related to Navigation
November 13, 2019
Automatic Navigation is a new feature introduced in version 2019.36.2.1 which consists of starting a route to a likely destination when you get in your car. This translates into...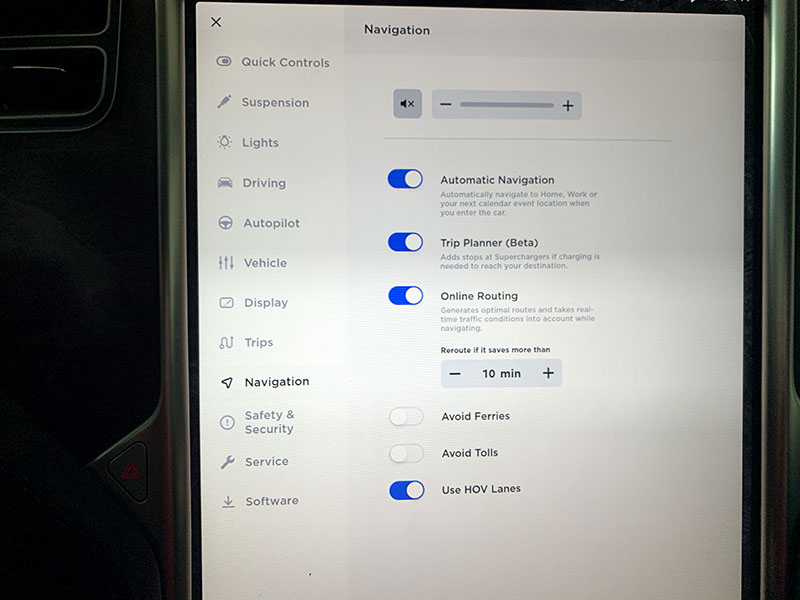 August 5, 2018
Tesla started rolling their own navigation. What it's not so clear is who's getting the new maps and who's not. For now, all we know is it's being rolled out in the United States and Mexico only. Tesla is telling people that they started rolling it out only in California but several people from other states have reported receiving it.
Videos about Navigation
Tesla Navigation Shortcut: Swipe to go home
Short video to show this sweet shortcut on your Tesla to navigate home or to work.
Past Tesletter articles