Navigation
Tesla uses Google Maps as the base for the Tesla maps. Navigation and data about routes use a different source, a company called MapBox.
There are multiple ways of using Google Maps on a Tesla, the easiest is probably searching for a place on Google Maps on your smartphone and sharing the location to your Tesla. In order to achieve that, once you have the destination, tap on the 'share' icon and then select the Tesla app.
You don't need Tesla's Premium Connectivity in order to get basic navigation features, but you do need it if you want to also get access to Life Traffic Visualizations and Satellite-View Maps.
Pictures of Navigation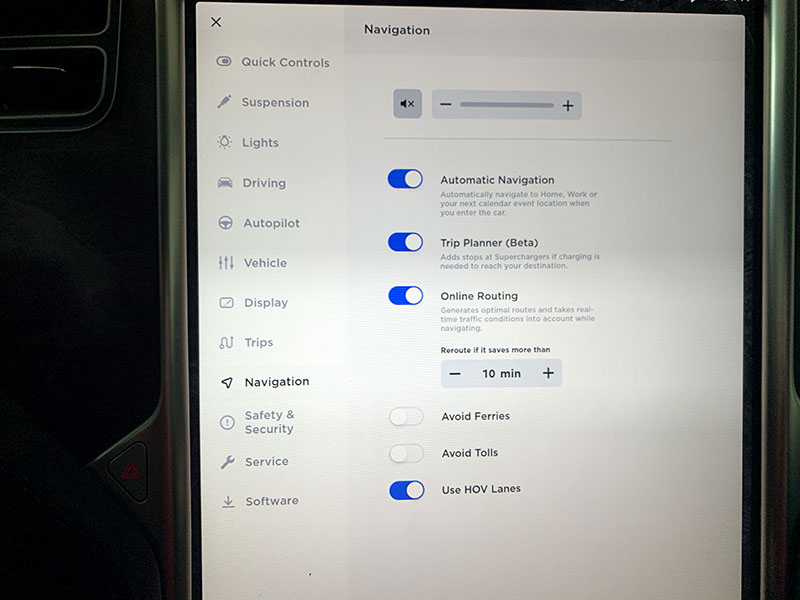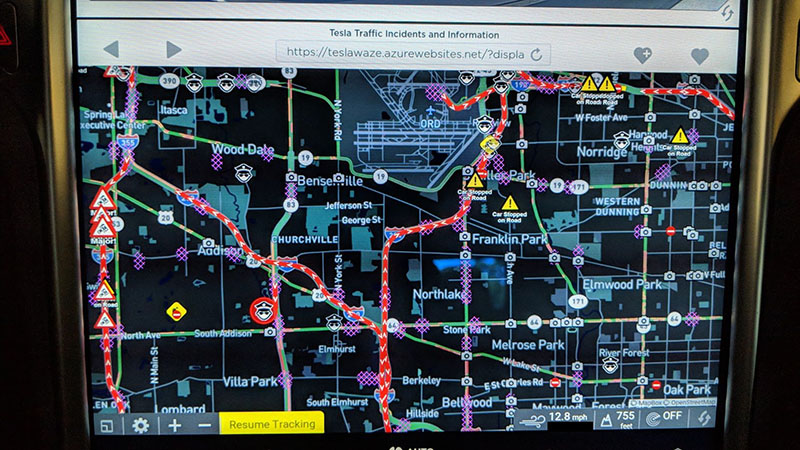 Blog posts related to Navigation
November 13, 2019
Automatic Navigation is a new feature introduced in version 2019.36.2.1 which consists of starting a route to a likely destination when you get in your car. This translates into...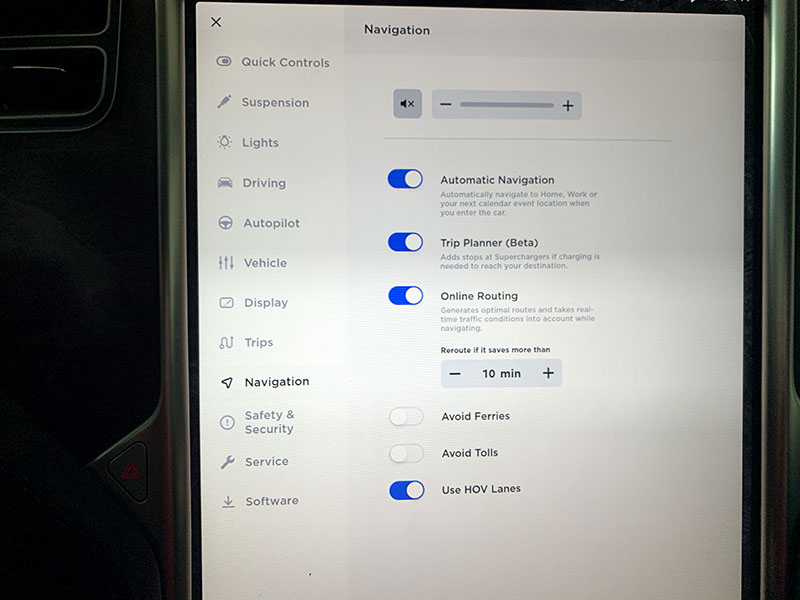 August 5, 2018
Tesla started rolling their own navigation. What it's not so clear is who's getting the new maps and who's not. For now, all we know is it's being rolled out in the United States and Mexico only. Tesla is telling people that they started rolling it out only in California but...
Videos about Navigation
Comparing Tesla Navigation to Google Maps and Waze
I compare Tesla Navigation to Google Maps and Waze.
Everything You Need to Know About Tesla Navigation
Everything you need to know on how to use the Tesla Navigation inside of Tesla cars. Its integrated with the cars operation to show driving directions and charging stations along your trip. It's voice operated, as is all of the other car functions.
Tesla Navigation Shortcut: Swipe to go home
Short video to show this sweet shortcut on your Tesla to navigate home or to work.
Past Tesletter articles