Browser
Tesla has a basic browser which supports HTLM5 but not Flash. Unlike Tesla Theater, Tesla's browser can be used at all times.
Tesla's web browser is Chromium based for cars with the newest touchscreen version (MCU2).
Finally, in order to be able to use the Tesla's browser, you need Tesla's Premium Connectivity.
Pictures of Tesla Browser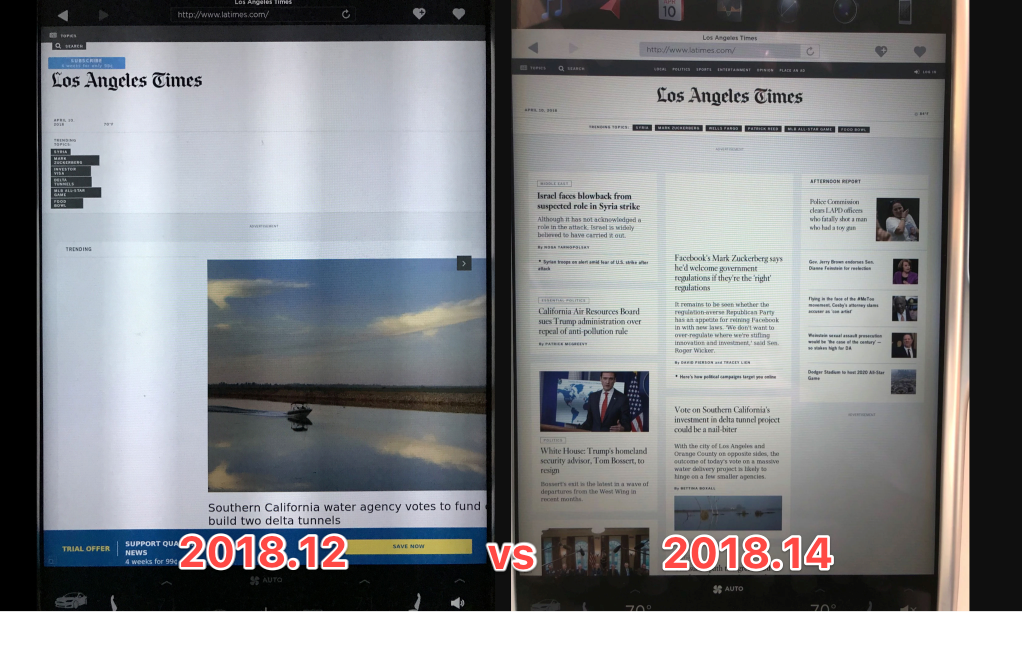 Videos about Browser
2 Ways To fix the Tesla YouTube Login Bug
There is a YouTube login bug in the Tesla Software. You will receive a message that says you are using an insecure browser and you will not be able to login. There are two ways you can fix this problem.
Chromium based browser on the Model 3 - 2019.12
Checking out the new chromium-based browser in the latest Tesla Model 3 software version (2019.12).
Tesla Web Browser Tests & Limitations
Using a few different sites, I test the Tesla web browser and discuss the limitations that it has. In its current state, it loads pages slowly. The following is disabled; video, audio, streaming, webP support and websocket. My test on Jet Stream and Acid crashed. I had to restart the whole screen. To do this you have to hold the two buttons on the steering wheel.
v10 Full Screen Web Browser work around
V10 Full Screen Web Browser work around in a Tesla Model 3 with MCU2.
Past Tesletter articles