Sentry mode
Tesla Sentry Mode was released in February 2019, adding an extra layer of security to Tesla cars. It is available to all Tesla with Autopilot version 2.5 or newer. Sentry Mode continuously monitors the surroundings of the car when left unattended. When enabled, it goes to 'Standby' state, which uses the car's external cameras to detect potential threats. If a small thread is detected, it switches to 'Alert' state and displays a message on the main screen. If a major threat is detected, it switches to 'Alarm' state which activates the car alarm and plays music at the maximum volume.
Sentry Mode needs to be enabled each time you want to use it, and it can be done both from the Tesla mobile app and from the car. If you want to save and view the videos, you will need an external storage unit. You can also set it so it's always enabled automatically and filter out familiar locations (like your home). To watch the videos saved by Sentry Mode when a threat is detected, an external storage system is needed. In this blog post about Sentry Mode, we cover a few options available.
Blog posts related to Sentry mode
November 7, 2019
In this blog post, I'm going to explain what's a Tesla Sentry Mode event report, when does it occur, and how to watch them on your phone.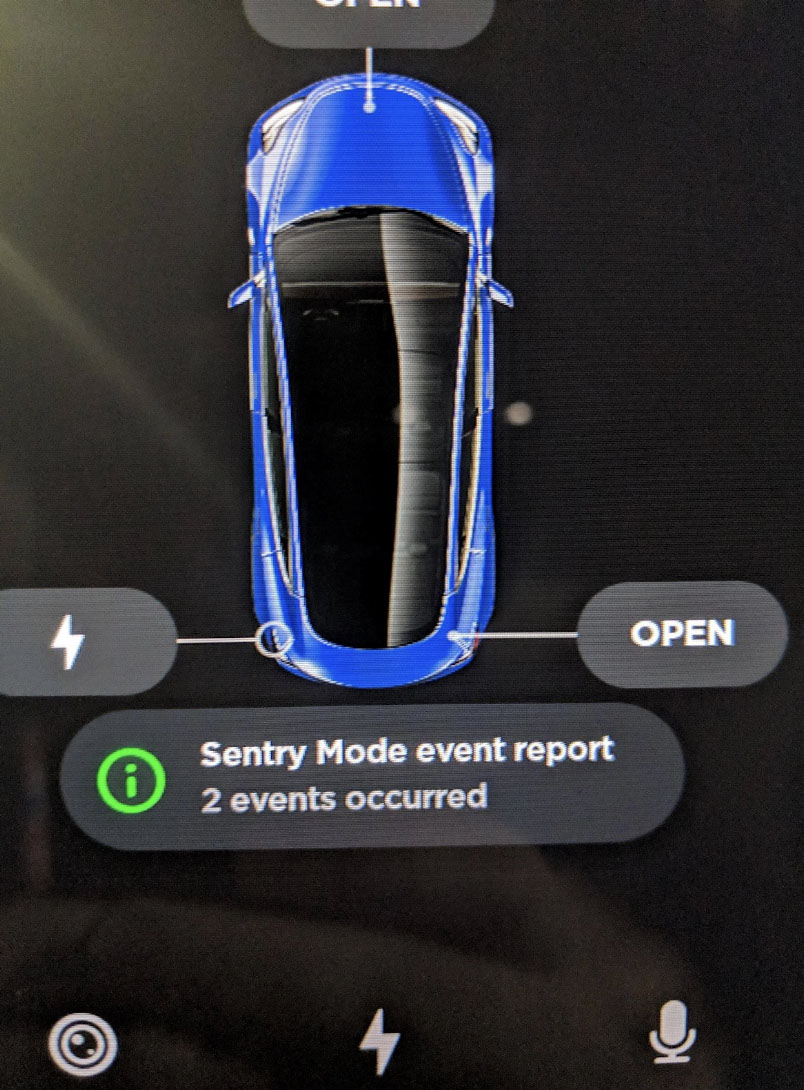 October 28, 2019
Tesla Dashcam can record videos, yes, but in order to be able to watch them, you need a USB drive so they can be stored. However, a lot of people grab the first USB they find at home and unfortunately, those are often old, with little storage, slow and thus not suitable. In order to avoid problems like this one below...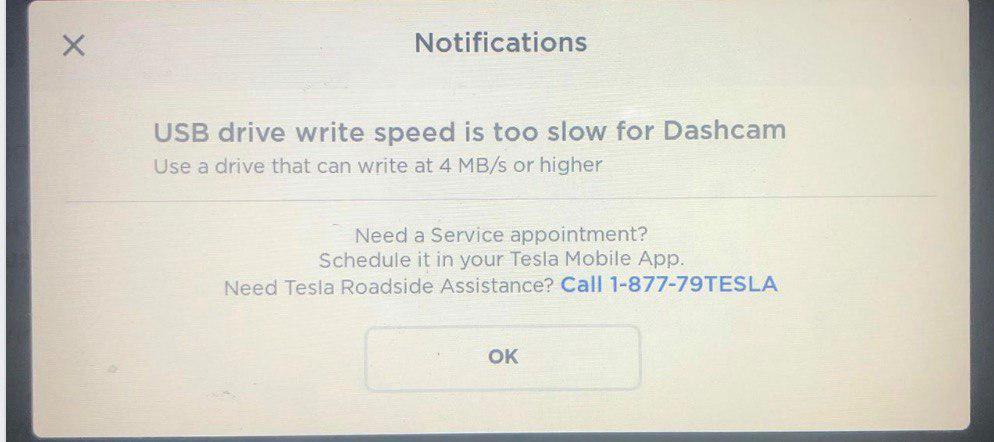 July 12, 2019
Sentry Mode is great and it's already proving its high value by recording accidents that wouldn't otherwise have been available. But, what's the best USB/storage and how to watch those videos on a smartphone?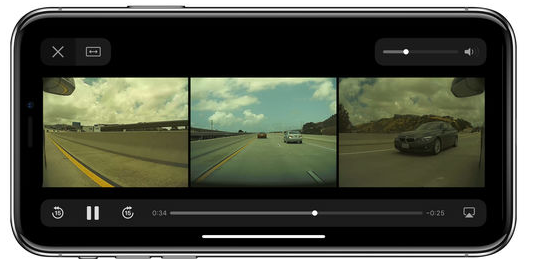 Past Tesletter articles