Dashcam
Tesla Dashcam allows Tesla cars to record videos with its cameras. In order to save the videos (and be able to watch them later), a USB flash drive (we like PureTesla's options) needs to be plugged in the car.
Once the USB is set up, a Dashcam icon can be found in the screen and it will automatically start recording. Dashcam records four videos for each timestamp (front, rear, right, and left views) that are independently saved from Sentry Mode videos in a folder called "Recent". Dashcam will record videos for about an hour before overwriting the old videos. To avoid certain videos to be overwritten, tap on the Dashcam icon while recording and it'll save the last ten minutes in a different folder called "Saved".
Cars equipped with MCU2 have something called Dashcam Viewer, a feature that allows for the videos to be watched in the car.
Pictures of Dashcam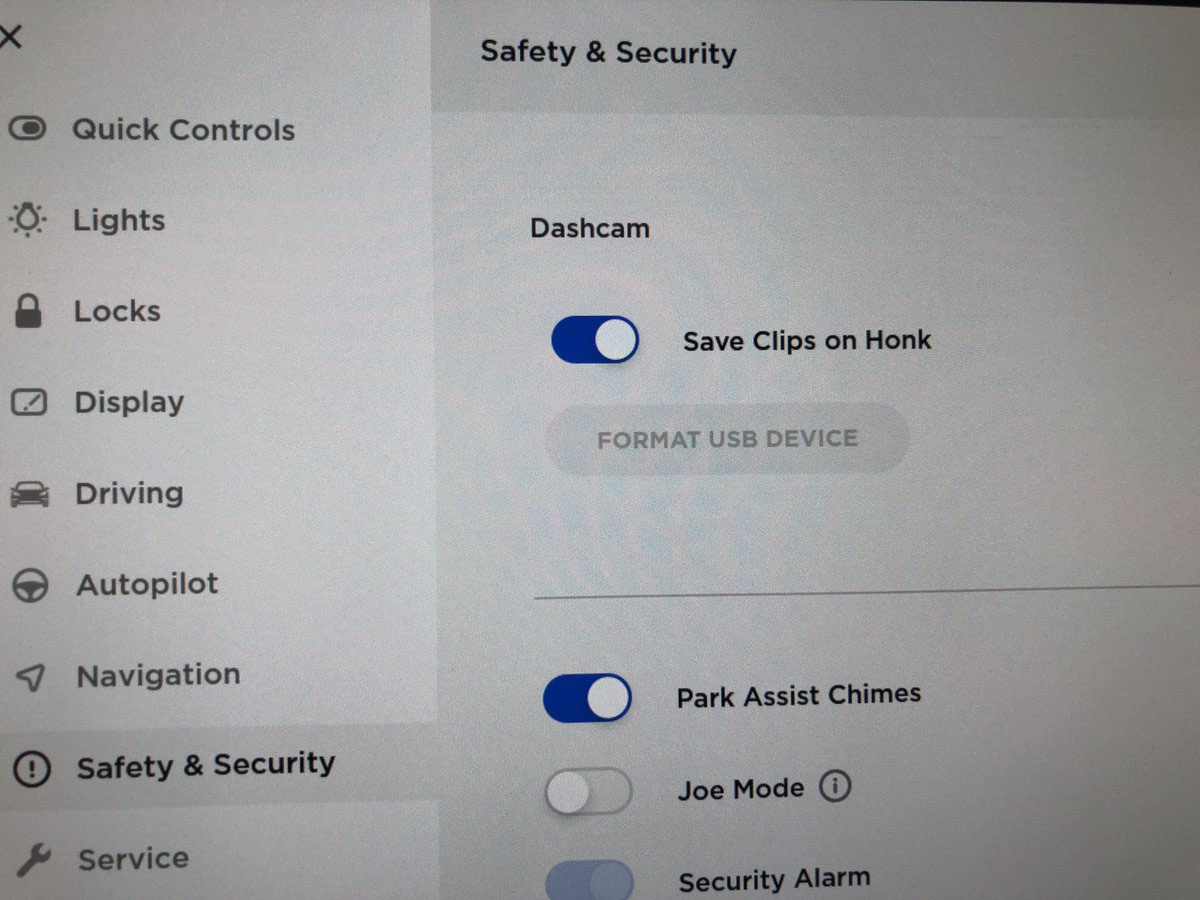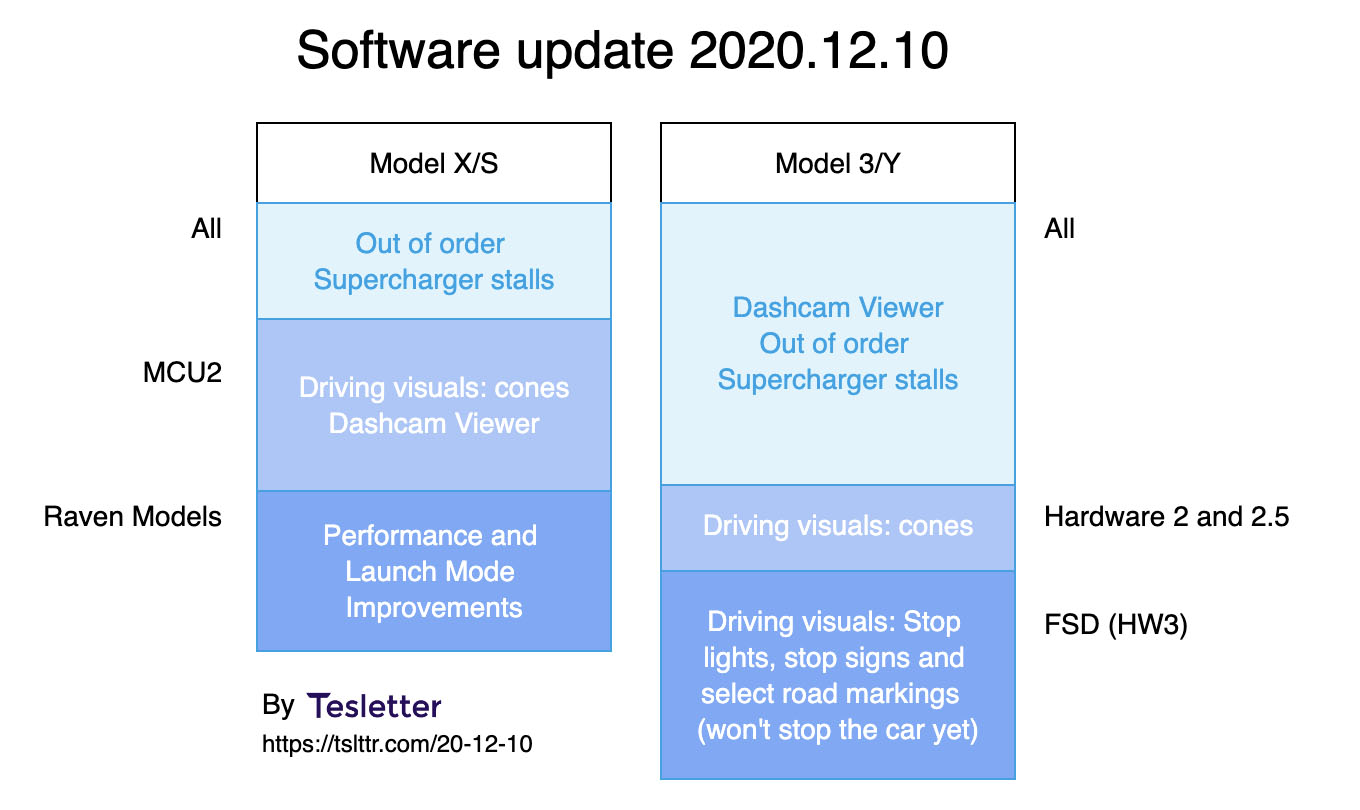 Blog posts related to Dashcam
Videos about Dashcam
New Tesla In Car Sentry and Dashcam Viewer Update
Tesla has just released an update that every Tesla owner had been longing for! Not only do we now have an in car Dashcam and Sentry clip viewer, it's also a really good one.
Tesla DashCam - Flash Drive Formatting and Setup on a Mac
Get your flash drive formatted and set up for DashCam on V9 of Tesla in-car software.
Tesla Software Update 2020.12. 5 with Dashcam Viewer
A look at the latest Tesla software update with Dashcam Viewer and a few other changes.
Past Tesletter articles