Important note: 2020.12.10 doesn't introduce Traffic lights and stop sign control, 2020.12.6 does. You must have FSD in order to receive it.
Tesla has started rolling out the latest software update, 2020.12.10. There's nothing new in this release since it only contains minor improvements and bug fixes. It doesn't introduce the new Traffic light and stop sign detection feature which is still only available for folks in the Early Access Program.
The previous update, 2020.12.5, introduced pretty cool new features:
Out of order Supercharger stalls
Performance and Launch Mode improvements
We have MCU1 with HW2.5 so, unfortunately, most of these don't affect us anyway. Here's a chart to help you understand who's getting what: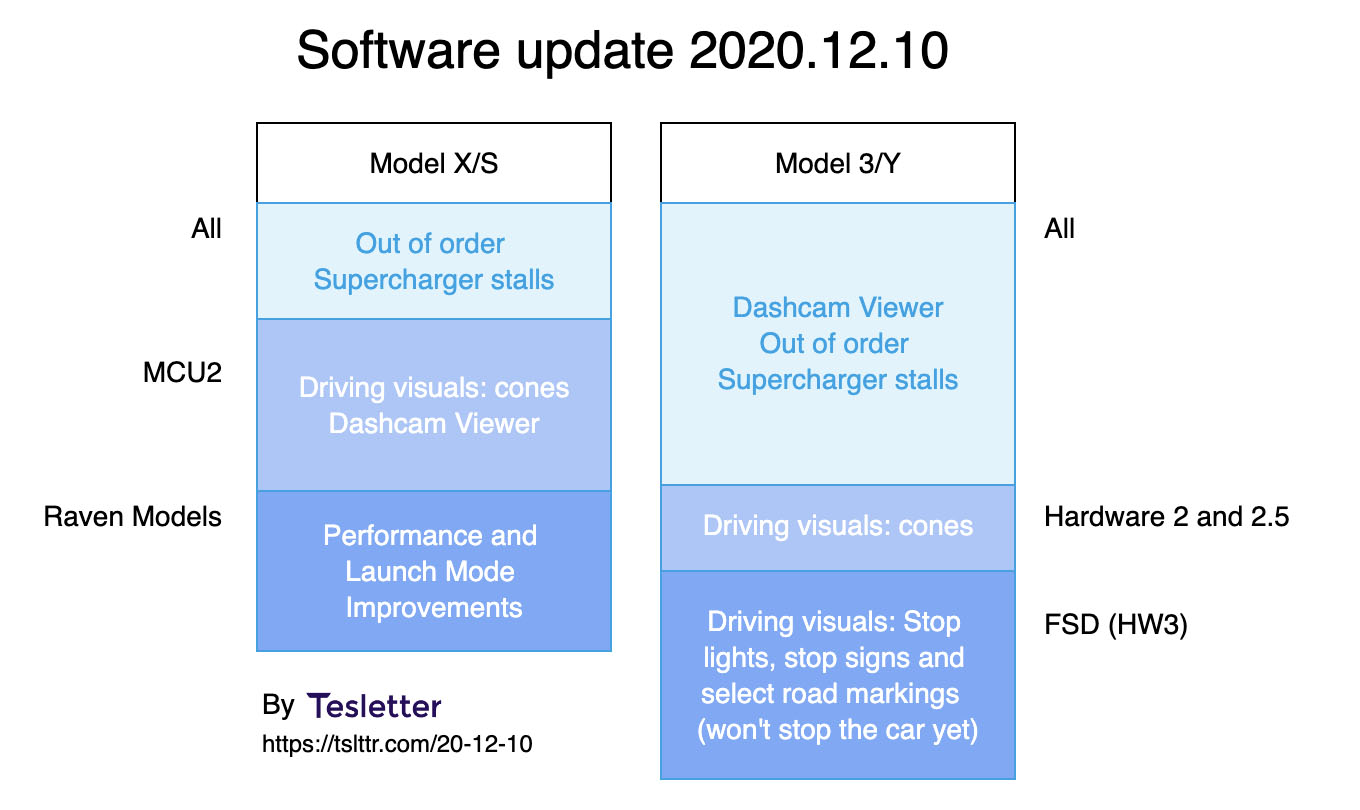 Release notes by Teslascope.
Did you already receive Tesla's latest software update 2020.12.10? What do you think?
Have questions? Reach out at contact@tesletter.com
Have you not ordered your Tesla yet? Use my referral code http://ts.la/ignacio9266
Looking to accessorize your Tesla? https:/tslttr.com/teslarati