V10
Tesla Version 10.0 or v10 started rolling out to the fleet in October 2019. This is Tesla's biggest software update, including amazing new features like Tesla Theater and streaming media and browser support, as well as long-awaited surprises like the Spotify integration available in all markets (including the US). Read more about Tesla's v10 release on Tesla's site.
Blog posts related to V10
October 8, 2019
For us leaving outside Europe, the Spotify integration for Tesla has finally arrived with V10. We're big fans of Spotify and have been Premium users for about ten years now, so we'd like to share a trick or two.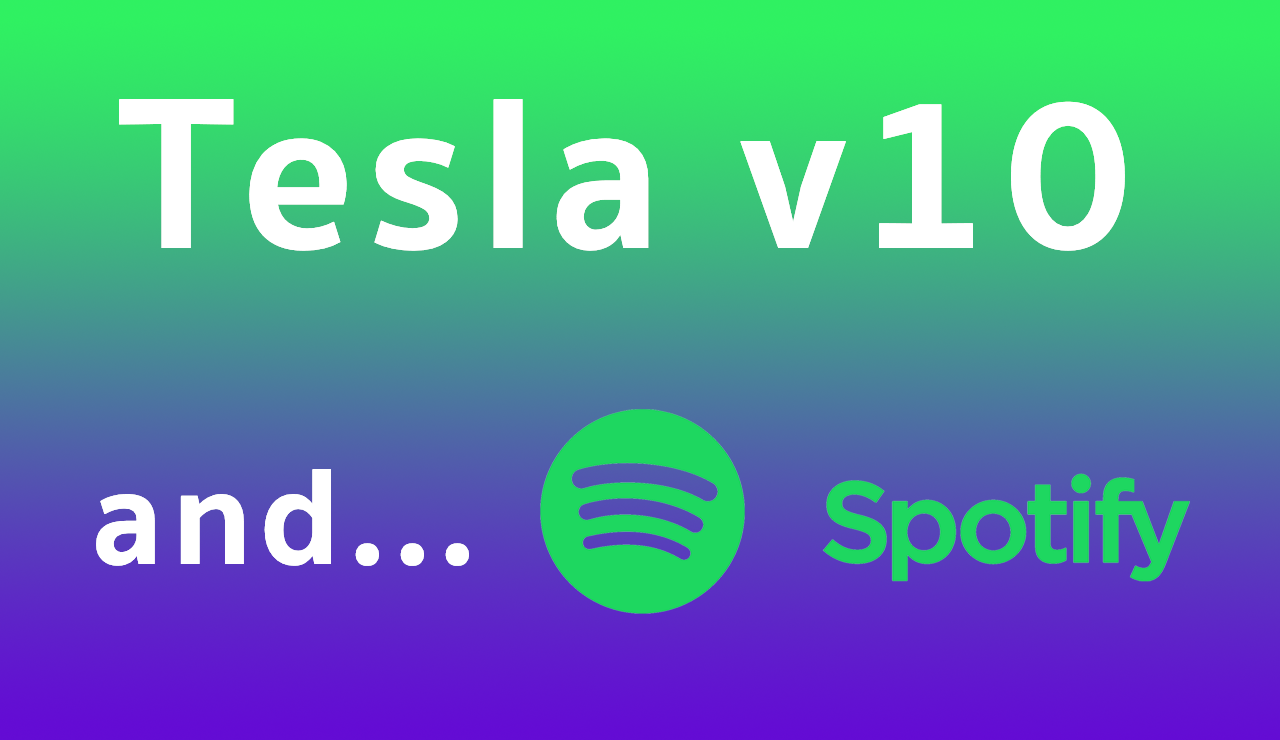 October 1, 2019
Last week Tesla started rolling out V10 but there are still quite a few Tesla owners who don't have it. I'm getting quite a few questions about what upgrades you get if you have Media Control Unit version 1 (MCU1), so I decided to summarize what I know. Let me know if you have unanswered questions!
September 5, 2019
I've had access to a few videos of a Model 3 running 2019.28.3.11 - an Early Access only release. I want to share what I think is interesting in these videos with you. These new videos showcase a few features that I expect will be released to the general public under version 10 of the firmware.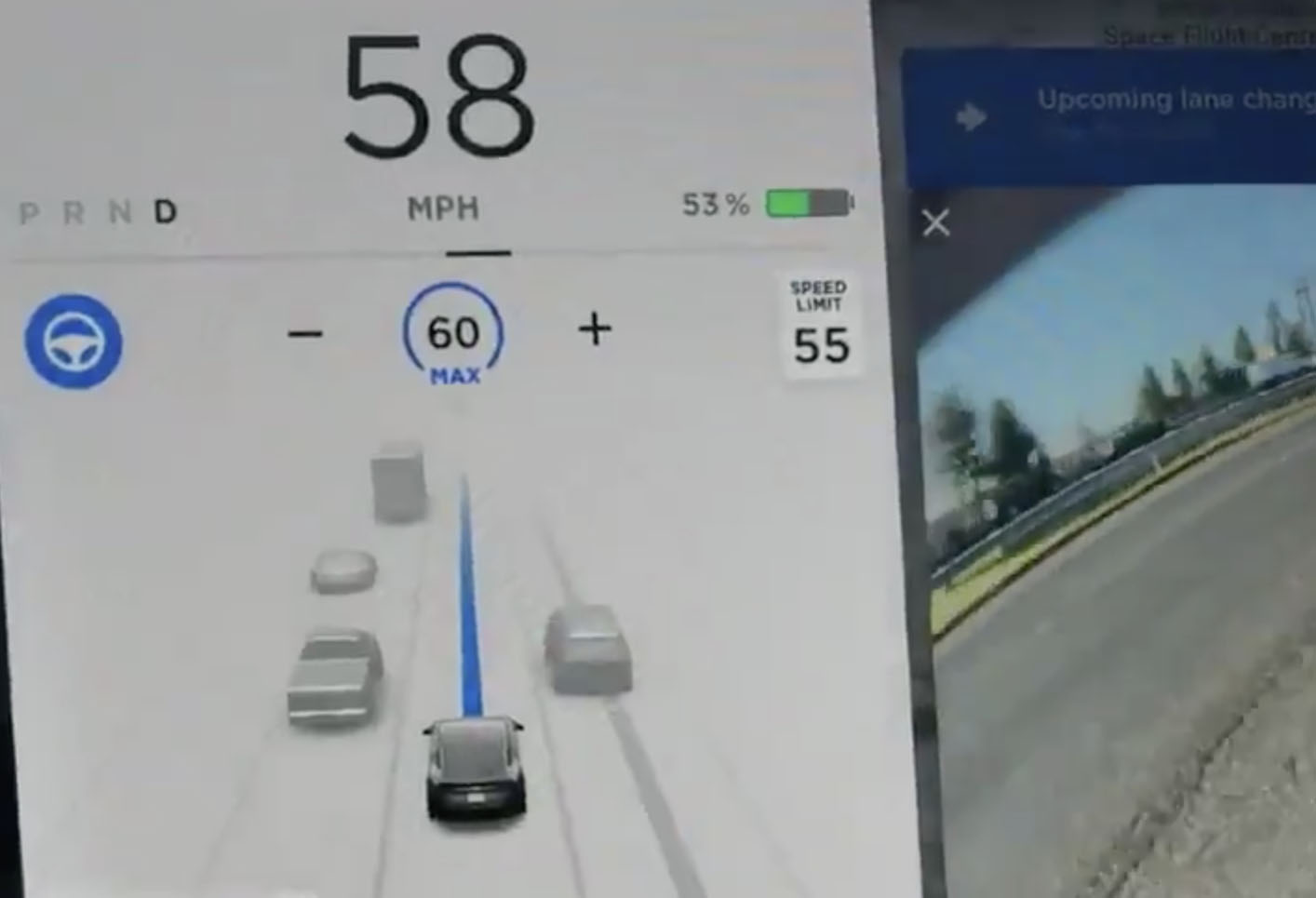 Videos about V10
Introducing Software Version 10.0
Tesla Version 10.0 started being rolled out in October 2019. New features include Tesla Theater, Smart Summon, Karaoke, Restaurants & Destinations, Music & Podcasts, Tesla Arcade, Security & Convenience, Streaming Media & Browser Support Coming to all Model 3 Vehicles. Source: Tesla.com
Pinch and zoom - Tesla Early Access Program - 2019.28.3.11
Autopilot can see in 3D and now Tesla is giving us much more information via the screen. We can see that now we can zoom in and out as well as rotate the camera using our fingers. Wait right until the end to see a new type of vehicle now rendered by the software.
Tesla Autopilot new lane change visuals - Tesla Early Access Program - 2019.28.3.11
New visuals when the car changes lanes it's very cool, it gives more information to the driver about what the car is doing which would increase the confidence in the system. The attendtion to detail is amazing, the silhouette that shows where the car is going has the rearview mirrors and as you rotate the cars the stars on top of it move as well.
Tesla V10 and Spotify, all you ever wanted to know
In this video, we play with the new Spotify integration for Tesla and show you how to search and add music to your library. You ca also learn how to create a playlist that you can then play from your Tesla.
Tesla new traffic visuals now display pickup trucks - Tesla Early Access Program - 2019.28.3.11
Tesla added one more car render to their list, in the software that is now being tested as part of the Early Access Program the screen renders pickup trucks. If you pay attention to the video (00:28) it displays a pickup truck coming from behind as an SUV until it is close enough to recognize its shape and then it changes.
Tesla v10 Early Access shows cars coming from the other direction and double yellow line
With v10 Tesla is introducing better visualizations, in this one we can see how the car sees and recognizes double yellow lines. Another interesting detail is that the car renders multiple lanes for upcoming traffic.
Tesla v10 Early Access shows turning cars
With v10 Tesla is introducing better visualizations, in this one we can see how the car turn in from of the Model 3. As you can see not all cars are rendered correctly but a lot of them do, also notice that in this one cars aren't dancing anymore although we've been told that they still dance a bit.
Past Tesletter articles