Security
Blog posts related to Security
April 6, 2020
One more time, Tesla has listened to the community and delivered a highly demanded feature: Dashcam Viewer. Dashcam Viewer allows you to watch Dashcam and Sentry Mode videos directly on your car's main screen. Keep reading to learn more about Tesla's Dashcam Viewer.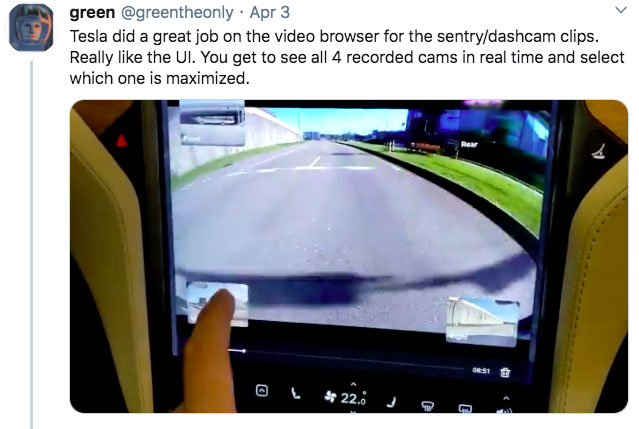 Videos about Security
15 Tips to help prevent your Tesla being stolen
EV's are less likely to be stolen that their dino juice counterparts. Looking at the data for the Model S and X, Teslas seem to be even safer.
Does Tesla's Sentry Mode Work?
Testing out Tesla's Sentry Mode in software version 2019.5.15--does it work and what is it good for? A few things I've noticed in addition to what was discussed ...
Testing Tesla Sentry Mode Security System
Testing Sentry Mode to the max. Will it really work?
Why Teslas Model 3 Received A 5-Star Crash Test Rating
The Tesla Model 3 received a five-star test rating from safety organizations in North America, Europe, and Australia, including the highest rating of any sedan in ...
Past Tesletter articles