Security
Over time, Tesla has invested in security features such as Dashcam and Sentry Mode. Your Tesla has several enhanced security features that can be easily activated. To enable any of these features, go to 'Controls' > 'Safety & Security' on your car's touchscreen.
In addition to Sentry Mode, Tesla's security features include: Cabin Camera, Security Alarm, Pin to Drive, Require Manual Entry, and Intrusion Sensors. Read more about Tesla's security and safety features on their site.
Blog posts related to Security
April 6, 2020
One more time, Tesla has listened to the community and delivered a highly demanded feature: Dashcam Viewer. Dashcam Viewer allows you to watch Dashcam and Sentry Mode videos directly on your car's main screen. Keep reading to learn more about Tesla's Dashcam Viewer.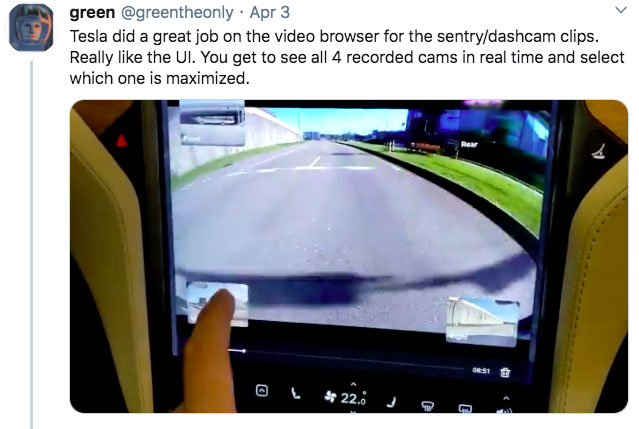 Videos about Security
Past Tesletter articles