Tesla Dashcam can record videos, yes, but in order to be able to watch them, you need a USB drive so they can be stored. However, a lot of people grab the first USB they find at home and unfortunately, those are often old, with little storage, slow and thus not suitable. In order to avoid problems like this one below "USB drive write speed is too slow for Dashcam", you need a USB drive that can write at 4 MB/s or higher.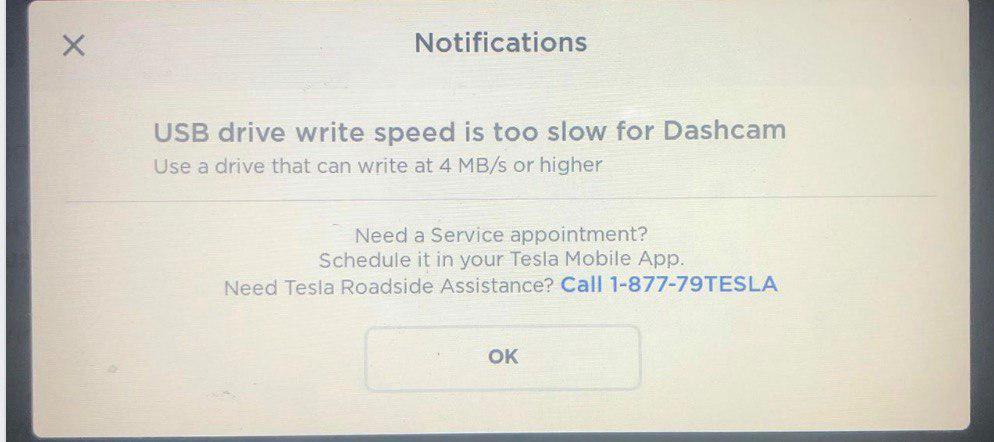 Since iOS 13 came out, one of the most popular options is the SanDisk iXpand USB for iPhone and iPad, which can connect directly to your Tesla and to most Apple devices and has high-speed transfer. In terms of how much storage you need, we recommend at least 128GB of storage (and for sure not less than 64GB). A good alternative to the iXpand is PureTesla's TeslaCam for iOS Bundle. The drive comes preformatted for Teslacam, you only need to plug it and it'll start recording. And if you have any problems with it, their customer service is top-notch!
For Android users, the SD Card Reader USB by UGREEN it's a good alternative. As its name indicates, you're going to also need an SD card. To copy the videos in another device, you can either plug it directly or leave the USB in your car and take the card (this one is a good option) which can be read by any other card readers you may have in your laptop, etc. PureTesla also sells a preconfigured and ready to use USB/MicroSD that you can get here.
Note that no matter which USB drive or storage option you choose, you're going to have to properly format it in order for Dashcam and Sentry Mode to be able to store the videos. To learn more about how to do so and about how to watch the videos saved and Sentry Mode reports, check out our previous blog post about 'How to see videos from Tesla Sentry Mode on your phone'.
Have questions? Reach out at contact at tesletter dot com
Have you not ordered your Tesla Model S yet? Use my referral code http://ts.la/ignacio9266