Dog mode
Dog Mode protects pets from heat in the car and informs pedestrians of their safety. In other words, you can now leave pets inside your Tesla at a comfortable temperature. To enable Dog Mode tap on the fan icon and go to climate control.
Videos about Dog mode
Past Tesletter articles
Here's what's new in the latest software update:
Keep Climate On
Romance Mode
Pole Position
Emissions Testing
USB Game Controller support
Read more: Twitter
From issue #38
Set a cabin temperature to keep your dog comfortable while letting passersby know they don't need to worry. That dog animation on the screen is really cute!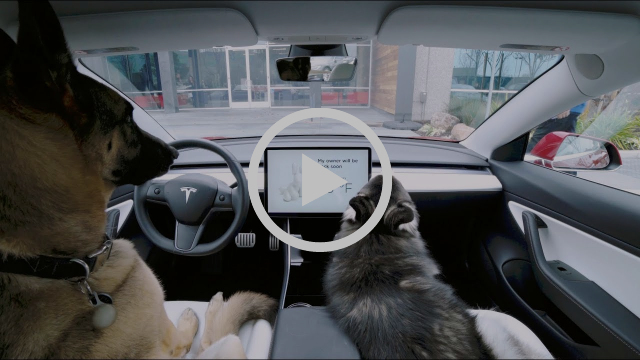 From issue #46
Elon just tweeted that Sentry Mode and Dog Mode will be rolling out to the fleet next week. We are excited about this one, and it's been a while since the last software update that included significant new features. What do we know about them:
Sentry Mode - All your cameras would record in case of a robbery and blast music to attract attention. If this works well it would be super useful given the number of smash and grabs in areas like the Bay Area
Dog Mode - Car would maintain a temperature, play some soft music for your dog, and display a message on the MCU saying that the car is on climate control and monitored by the owner
See Elon's tweet
From issue #45