Tesla's latest software update, 2020.16 introduces the ability to format a USB drive in the car. This is great news for Sentry Mode and Dashcam, specially after the Dashcam Viewer was made available a few weeks ago.
Formatting a USB drive in your car is really easy, here's a video showing how to do so. Thank you @SCMountainDad for sharing!
How to format your usb device for sentry cam.
It's super complicated so you better write all the steps down. 🤣
🤙🤟🇺🇸 pic.twitter.com/wBupOclyVt

— SCMountainDad (@SCMountainDad) May 7, 2020
And here are the steps to follow:
Plug in your USB in the car
Go to Controls > Safety > Security
Scrool down untill "FORMAT USB DEVICE" and tap on it (see image below)
Confirm by tapping on'FORMAT'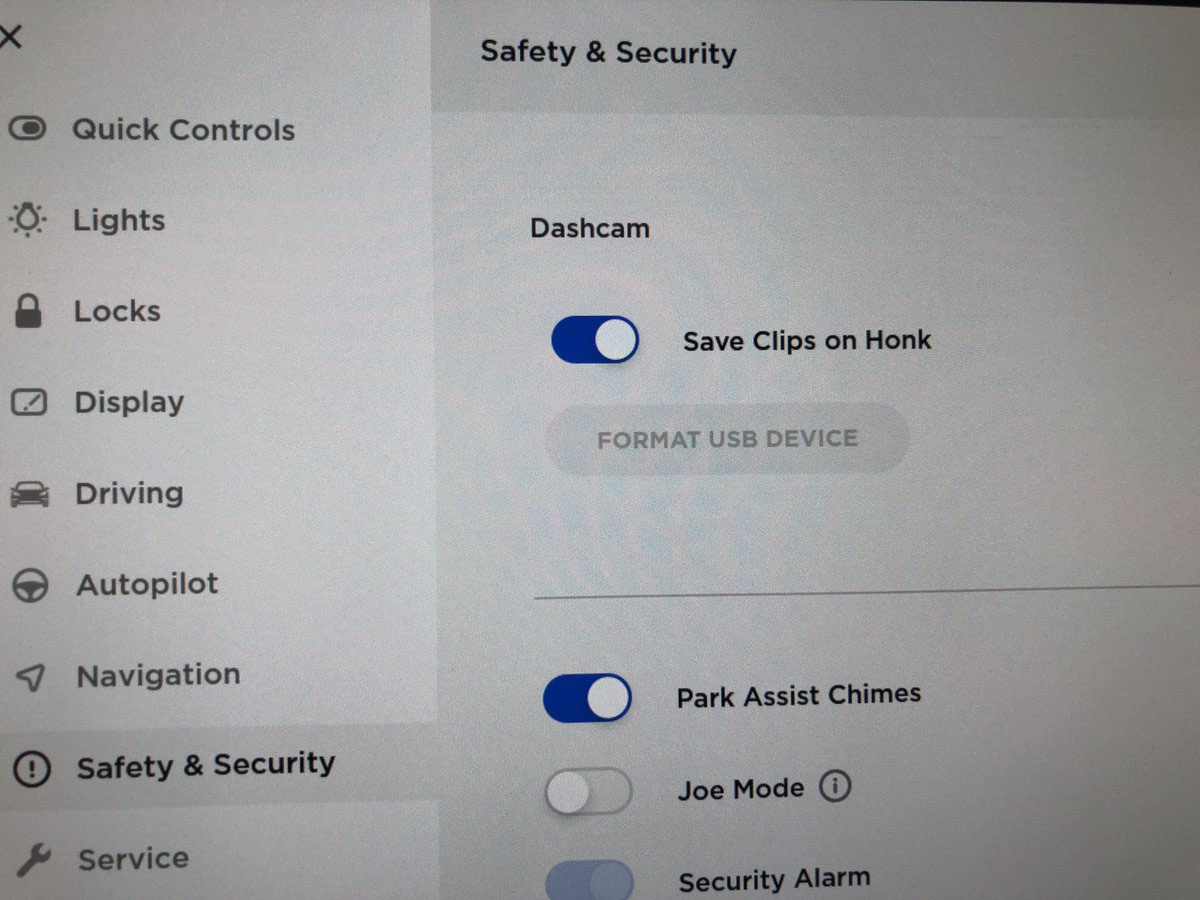 Note that when you format the USB all the clips stored will be deleted. If you don't have a USB drive yet, we recommend one from PureTesla.
If you can't see this new feature in your Tesla yet, consider:
Tesla firmware version needed: 2020.16
Needs MCU2
What will be next? Maybe saving clips in the cloud? 😉
Have questions? Reach out at contact@tesletter.com
Have you not ordered your Tesla yet? Use my referral code http://ts.la/ignacio9266