Teslacam
Blog posts related to Teslacam
July 12, 2019
Sentry Mode is great and it's already proving its high value by recording accidents that wouldn't otherwise have been available. Here's a recent example...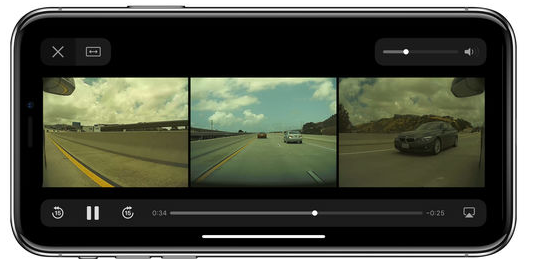 Past Tesletter articles
Jeff from PureTesla - Tesletter subscriber - is selling a pre-configured MicroSD card with a USB stick that you can just plug and use for the Tesla dash cam and Sentry features. This setup is actually pretty similar to the one that we use and since I know that people have had problems with crapy USBs and formatting, etc. I think this will be pretty useful to some of you.
Read more: PureTesla
TeslaCam keeps only the last hour of video unless you store the video or Sentry is enabled and gets into alert state. Well, Chris Brown wrote a script to recover a lot of those temporary videos that Tesla records but decides not to keep after an hour of recording. In situations where Sentry may miss recording the key part of the video, like when the license plate would be visible, this script might code super handy.
The instructions are pretty technical and detailed, but if you try it and have problems with it, feel free to reach out to us and we'll be happy to help you.
Read more: GitHub
A couple of weeks ago we featured another product from PureTesla to power your TeslaCam. This time, this USB comes with WiFi and you can connect directly to it and watch the videos on your smartphone right when you get back to your car. And this is not all, if you want a better app to watch these videos and manage them (delete/share/store) you can use the SentryView app created by the same person who does «Stats for Tesla» (this app is for iOS and the Sandisk USB only).
If you are interested in this drive but don't want to get it pre-formated with the TeslaCam directory, you can get it from Sandisk directly. Cheaper than on Amazon, but currently out of stock.
See more: PureTesla