Scheduled departure
Tesla Scheduled Departure replaces the 'Smart Preconditioning' feature and it allows you to set end charging time (only start charging time was previously available).
Scheduled Departure potentially introduces the following benefits:
Reducing energy costs (by avoiding charging during peak electricity times)
Starting climate control to make the cabin more comfortable when you get in
Ensuring consisting regenerative braking
Pictures of Scheduled Departure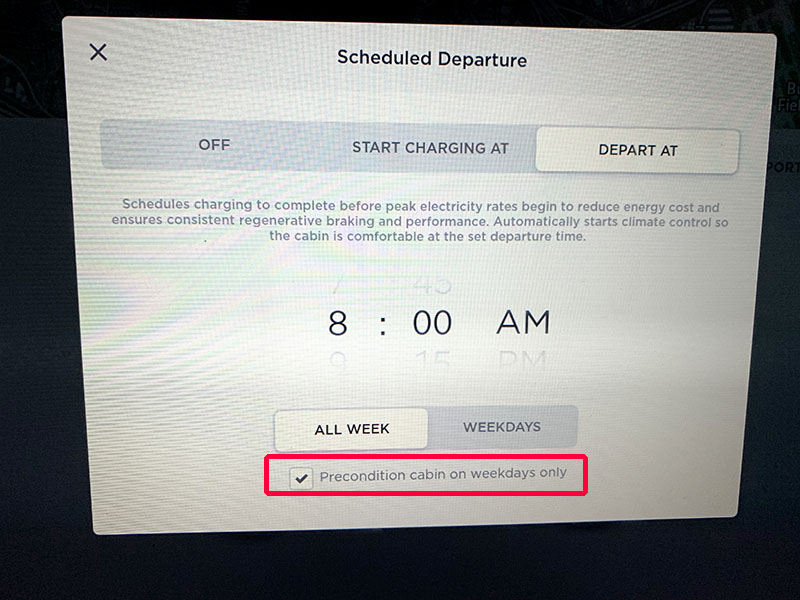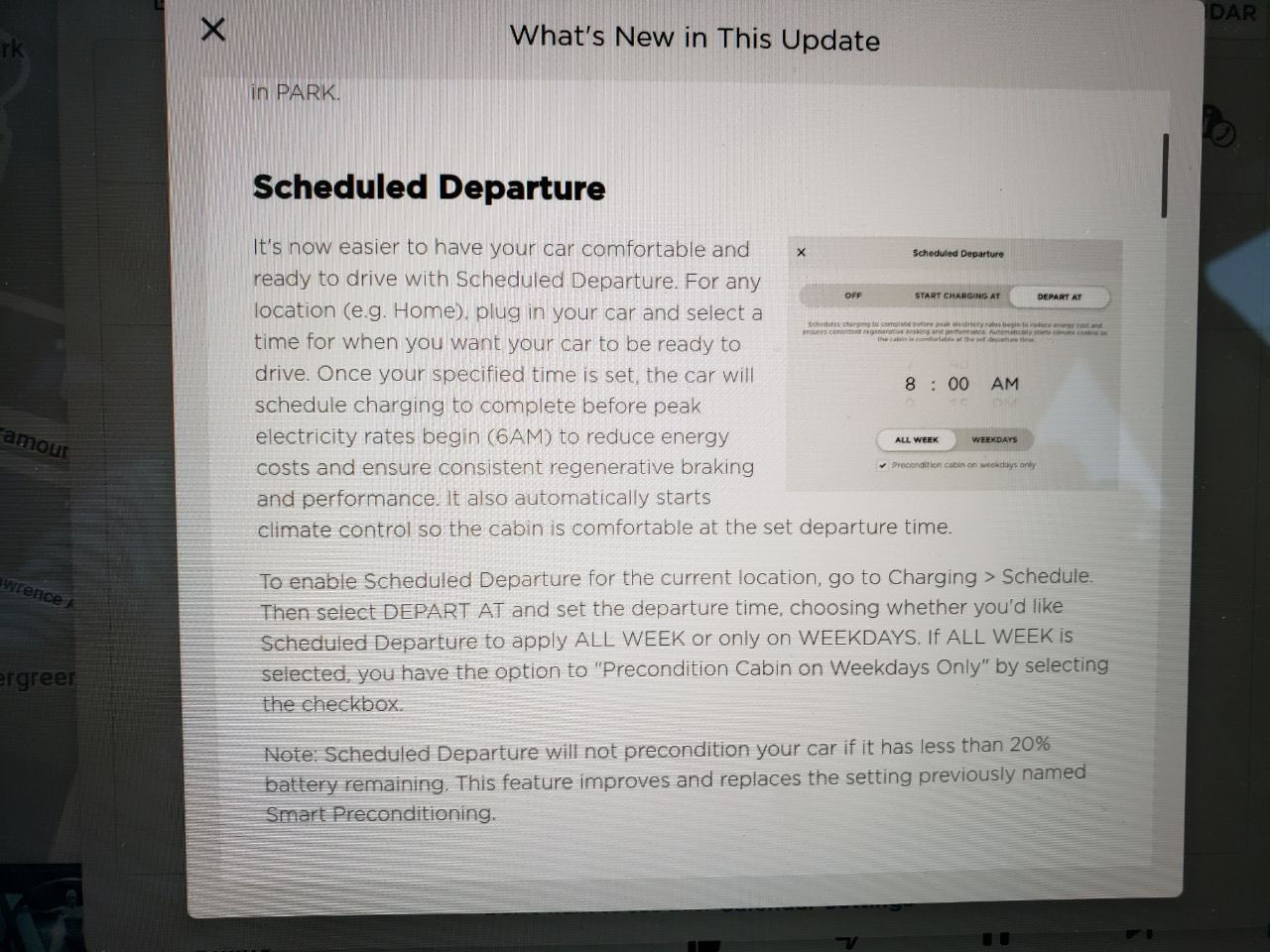 Blog posts related to Scheduled departure
November 13, 2019
The latest Tesla update 2019.36.1 (and 2019.36.2.1) introduces a new feature called 'Scheduled Departure' which is a long-awaited feature especially by Tesla owners who live in cold places. But what is 'Scheduled Departure' and how does it work?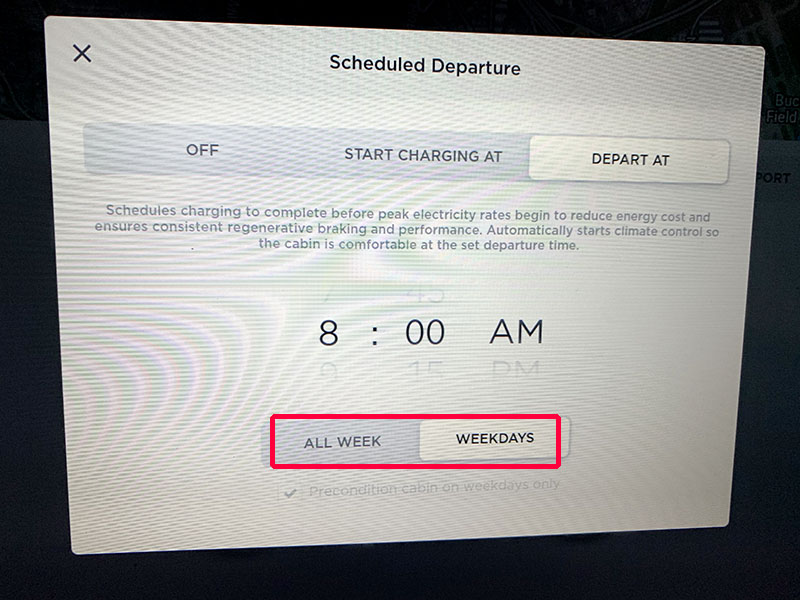 November 11, 2019
Version 2019.36.2.1 started being rolled out again on Friday, Nov. 10th. 2019.36.1 had been stopped shortly after being released. Here you can read the main differences between the two versions and an updated chart with which models are getting what features.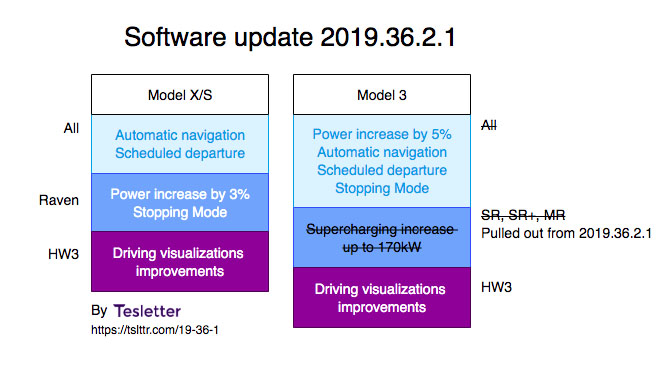 November 5, 2019
Tesla has started rolling out the software update 36.1. We're not amongst the lucky ones who got it and it seems like now they've stopped distributing it. My guess is that they have found a bug and that we'll see a .2 or .3 version being released in the next few days. 36.1 introduces...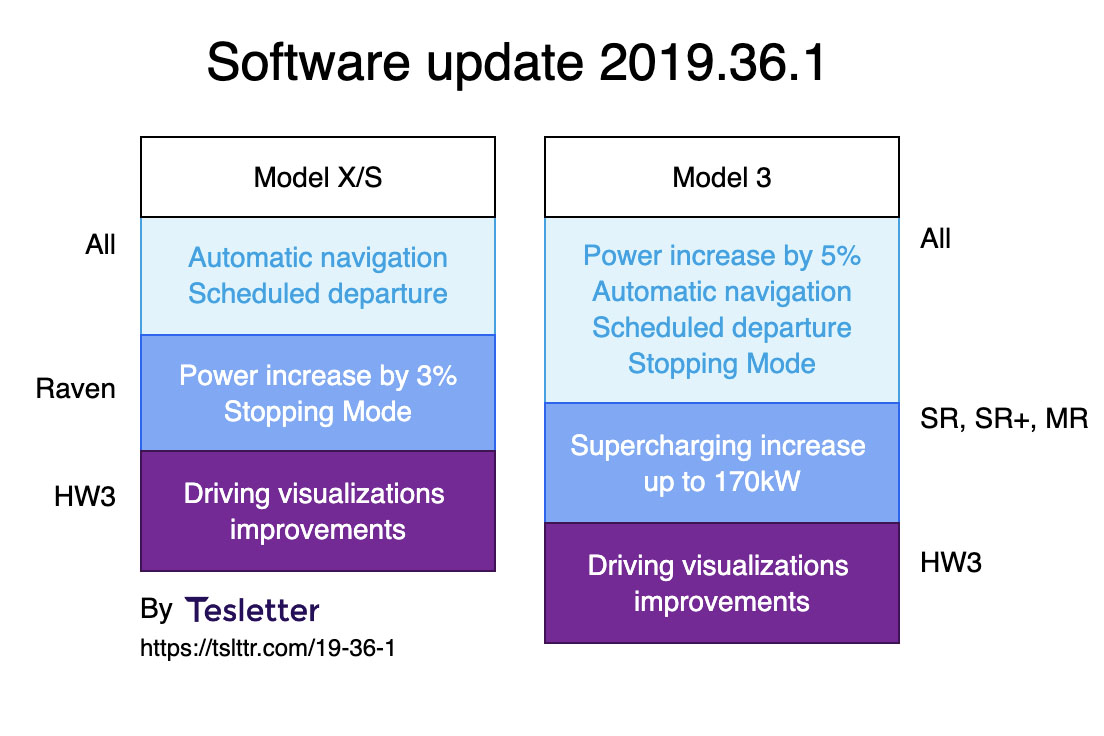 Videos about Scheduled departure
Past Tesletter articles
This is what version 2019.36, currently only in early access, will bring us:
Regen works all the way to zero. Before, it only worked above 5 mph
You can now set a time to stop charging at a certain time
Scheduled departure: Finish charging + turning the climate control
A power increase of 5%
Automatic navigation: Automatically routes you to the location associated with your upcoming calendar events
Read more on Twitter here and here
From issue #83