Automatic Navigation is a new feature introduced in version 2019.36.2.1 which consists of starting a route to a likely destination when you get in your car. This translates into:
Driving to a destination indicated in a calendar event
Driving to work when leaving home (Monday through Friday)
Driving home when leaving work (Monday through Friday)
I personally find it pretty useful, since I was already using the calendar integration and the 'location' field in my calendar events to make it easier to send addresses to my car. With this update, I will no longer have to open the calendar and tap on the address of the event in order to load it in the navigator. Instead, the event address will be automatically loaded and the car will start providing directions to get to that destination.
To adjust Automatic Navigation, go to Controls > Navigation > Automatic navigation.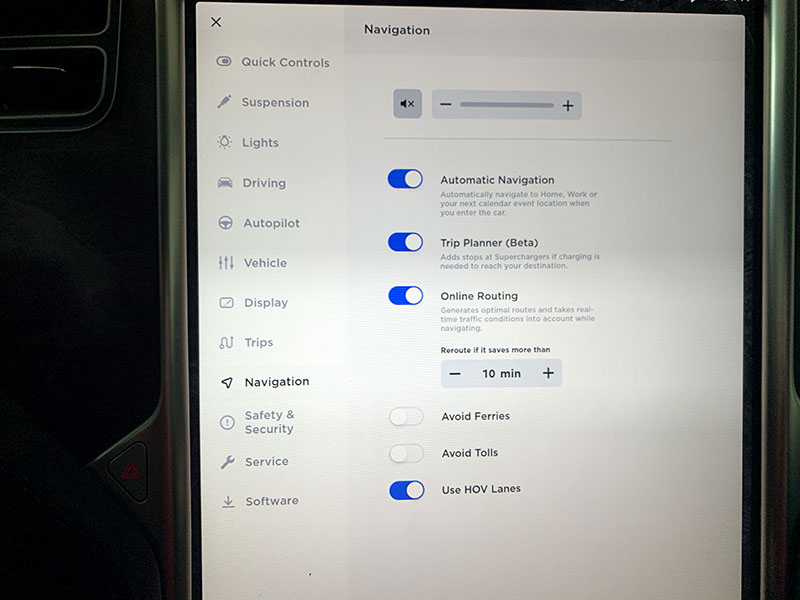 To set your work and home addresses, tap Navigate and enter the address, then save.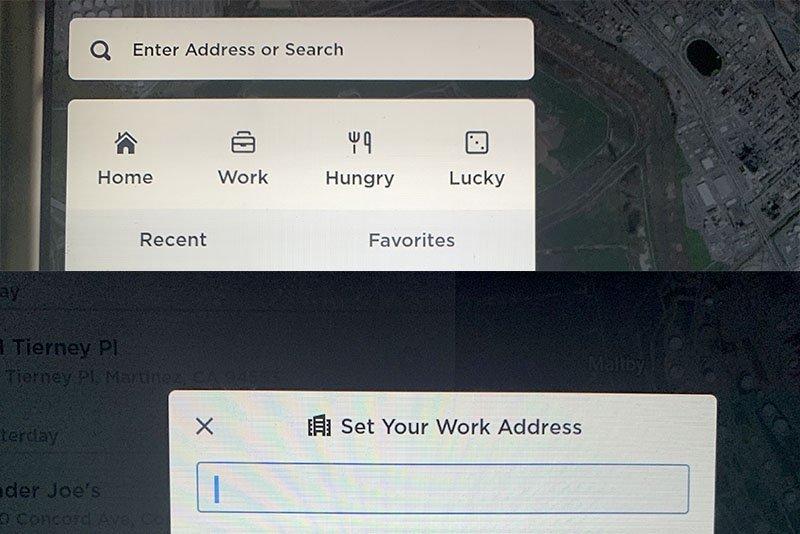 One thing to take into account is that your Tesla only allows integration with one calendar, so if for example, you're sharing the car with your partner, and assuming you have different work addresses, you'll need a workaround to be able to use Automatic Navigation. One alternative is to connect a family calendar and add there all the events that you're going to be driving to with your Tesla, regardless of who the driver will be.
I hope this was helpful. If you have questions, please reach out to contact at tesletter dot com
Have you not ordered your Tesla yet? Use my referral code http://ts.la/ignacio9266