Teslawaze
TeslaWaze is one of our favorite apps for navigation. It's a web app that crowdsources traffic data with the latest navigation update. It reports incidents such as traffic accidents, roadworks, objects on the road, etc. It's usually pretty accurate if you're in a fairly populated area.
TeslaWaze can be accessed at https://teslawaze.azurewebsites.net (the browser needs to access your location). Note that if you're on MCU1 it may be a bit slow to load.
Pictures of Teslawaze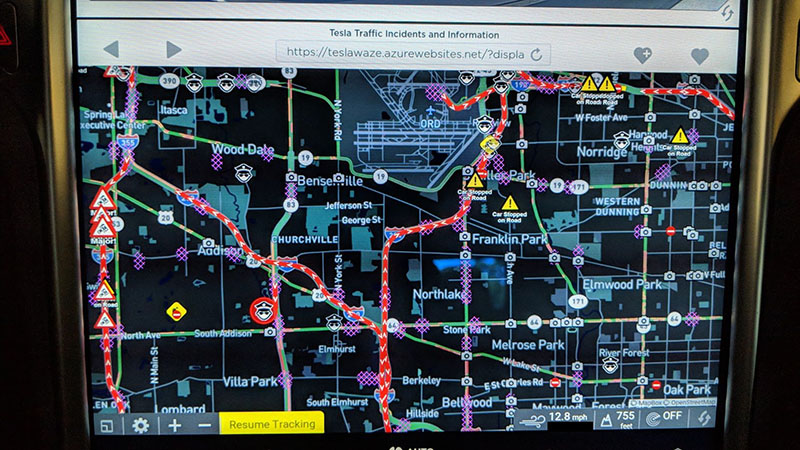 Videos about Teslawaze
Past Tesletter articles
TeslaWaze is one of Tesla owner's favorite apps for navigation, and while we think the tone of their message isn't the best, we're all pretty sad that they're shutting down. Is it dreaming too much to think that maybe Google could do something to help here?
Read more: Reddit
From issue #8