If you are just now finding out about Tesletter, you can subscribe here!
If you already know Tesletter and want to support us, check out our Patreon page 🙏
Issue 112 - Tesla's Autobidder is revolutionary
A couple of weeks ago, we talked about Autobidder, Tesla's not so well-known "real-time trading and control platform that provides value-based asset management and portfolio optimization". Well, thanks to HyperChange, we're now learning that Tesla's new 1M mile battery cells will be capable of vechicle-to-grid charging. That's huge! As Gali said, combine the two and "you'll get paid as your Tesla transforms into an AI-powered energy day trader" 🤯
---
Model 3 owners who don't have rear floor mats yet, new Model 3/S/X owners without floor mats, here's something for you. Get one of the best all-weather floor mats in the market at a discounted price, sold individually or by parts (rear, front, row 1, row 2). We haven't tried them ourselves but people that we trust have only good things to say about them.
The Model Y version is coming very soon, stay tuned!
Get the discounted 3D Maxpider floor mats now
---
Tesla's latest software update, 2020.16 introduces the ability to format a USB drive in the car. This is great news for Sentry Mode and Dashcam, specially after the Dashcam Viewer was made available a few weeks ago. Check out @SCMountainDad's video to learn how to do it!
---
Elon Musk himself announced it on Twitter earlier this week. So if you're thinking about getting FSD, hurry up, you still have a few more weeks before its price increases. In the following tweet, Elon estimated that the value of FSD, once is fully autonomous and approved by regulators, will be closer to $100k. Would you pay $100k for your personal chauffeur?
Read more: Twitter
---
A lot of folks ask if they should go CPO or not, the TMC user 'antdum' shares his experience after his first year owning a used CPO Model S 85D as their primary family car, including operating and maintenance costs.
22,656 miles, charged at 62 unique superchargers, 7,521.79 kWh consumed, given rides to 88 people, and much more. Thank you for sharing all the details and for helping spread the word about the benefits of driving electric vehicles.
Read more: TMC Forum
---
A couple of Tesla Energy Engineers, Colin Breck and Percy Link, explore the evolution of Tesla's Virtual Power Plant and talk about how Tesla's Autobidder software and Energy platform are designed to solve the bigger problem.
---
Tesla plans to introduce a new low-cost, long-life battery in its Model 3 in China later this year or early next that it expects will bring the cost of electric vehicles in line with gasoline models, and allow EV batteries to have second and third lives in the electric power grid. Tesla is not just a car company, it's an energy company, and this is yet another great move by Tesla in that direction.
Read more: Reuters
---
It seems like Tesla has chosen Austin, Texas, as the location for their next factory which will be producing the Cybertruck and Model Y. This information is not fully confirmed yet but Elon Musk is already planning a quite aggressive schedule for its development. We shall see.
Read more: Electrek
---
According to several people on Reddit and some other folks on Twitter (thank you @teslascope), 2020.20 just started to roll out and it seems to be Early Access only.
What's new in 2020.20:
Fallout Shelter
Theater improvements
TRAX improvements.
We knew Fallout Shelter was coming since almost a year ago when Elon Musk and Todd Howard talked about it at E3  but it is still a big deal to release a full form game to our cars!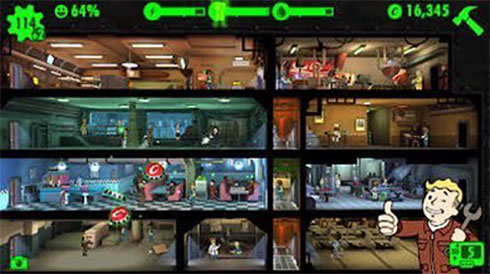 Read more: Reddit
---
In this video, DirtyTesla shares his experience installing solar panels in their home in Michigan, with Solar King. Even though this isn't a Tesla product, because Tesla doesn't offer Solar panels (only Solar roof) in this state, we wanted to share this great video for those of you trying to figure out if you should go solar or not.
---
This Apple Watch app has been created by a Model 3 owner for his own use but honestly, it looks great. It offers basic controls for locking/unlocking the car, opening the trunk, and controlling the A/C, as well as the current status of the battery.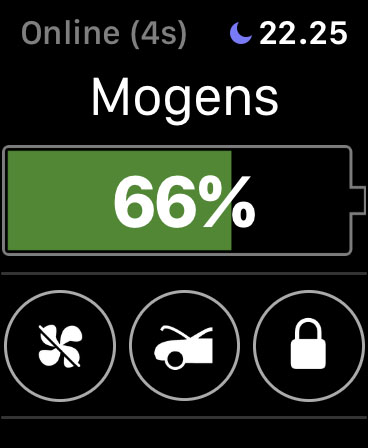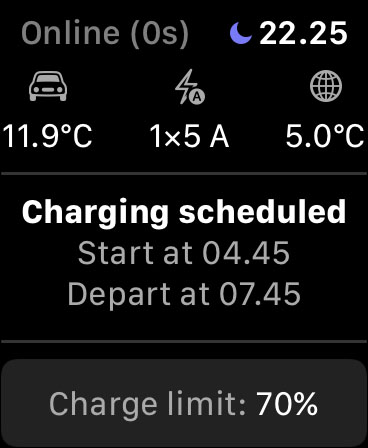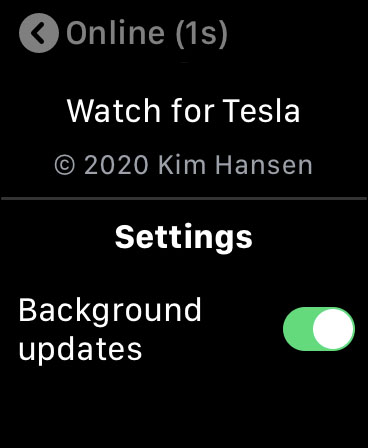 Read more: Reddit
---
Producer Supporters
---
What the acronym?
As Tesla fan I find myself sometimes having to remember what are all those acronyms, here is a list of the ones you can find in this issue.
FSD - Full Self-Driving
CPO - Certified Pre-owned Car
TMC - Autopilot
MIC - Made in China
EV - Electric Vehicle
ATV - All-terrain Vehicle
---
Support Tesletter
Tesletter is put together by
Ignacio
and
Vanessa
. We're really grateful for all the love and feedback we receive. Special thanks to our
supporters
. If you like what we do, please consider supporting Tesletter. All the funds will go into making Tesletter more awesome.