Maintenance costs
Blog posts related to Maintenance costs
February 10, 2020
There isn't a one-year or a two-year service as such, but Tesla recommends checking quite a few things at the two-year mark. Here's a list, the cost, and how to schedule an appointment via Tesla's mobile app.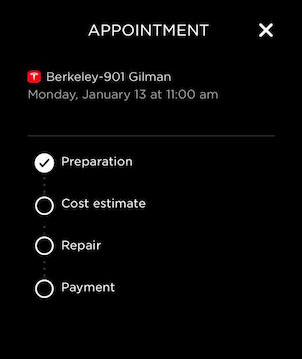 Past Tesletter articles
Michael from Teslatunity shows us how to replace the cabin air filter and how to get rid of the 'wet sock' smell. Tesla should cover this under the warranty, but it's always good to know how these things work in case you want different filters (e.g. HEPA) or for when the warranty expires.
From issue #98
Have you ever wondered what's the average maintenance cost of a Tesla? It surely varies from one model to another, this thread from Reddit contains some useful information contributed by the community.
Read more: Reddit
From issue #5
Tesla will no longer be offering an extended maintenance plan in favor of specific service recommendations on an as-needed basis.
Along with reducing servicing requirements for Model S, Model 3, and Model X vehicles, this change will effectively end the purchase of optional 3 and 4-year maintenance plans.
Read more: Teslarati
From issue #52