Last Monday, I put my kid in the car to drive her to school and when I was about to leave, I saw a message in the screen asking to pull out safely and check for a flat tire. Uh oh.
TL;DR
Three hours and $309 later, my Model S was driveable again. And I'm going to share all the details with you.
While I was waiting, my helper and I put to work our emergency tire repair kit to see if the car would be driveable in case I had to move it somewhere else to get the tires changed.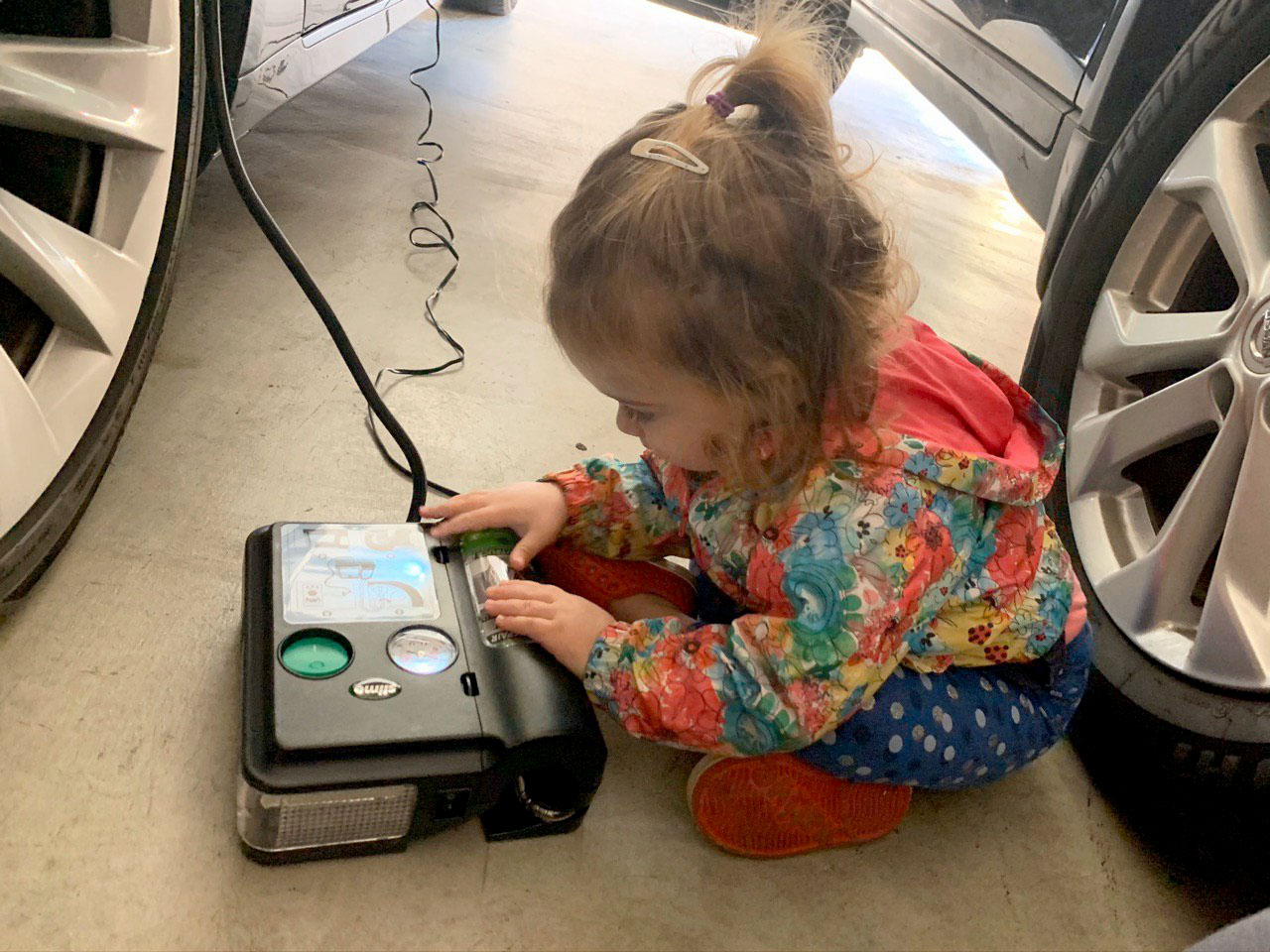 How long did it take Tesla to come and check on my flat tire
We do have Road Assistance with our Tesla so the first thing I did when I found out I had a flat tire was to call Tesla's emergency contact number. If you don't have the number in your contact lists, it's also in your car, just tap on the Tesla T and check the bottom right corner.
While on the phone with Tesla, they asked a few questions about the indicent, location, and they also provided an estimate of how much was it going to cost if they had to patch or replace the tire (I'll get there in a minute). They didn't mention mobile service, but since I had recently watched TeslaRaj's video and knew it was an option, I asked about it. They just had to confirm it was available in my area, and next thing they informed me they'd send a text message with an ETA after the call.
Immediately after I got off the phone, I got the text message, a ranger would get to my place in 180 minutes. Oh well. He actually arrived 30 min early, so I guess I can't complain. I assume if you're not at home or at a safe location, they prioritize getting faster to you. In my case, I was working from home, so it was super convenient to just be able to work while waiting for Tesla to come and check on my flat tire. In addition, Tesla texted me a couple more times to provide an updated ETA and to let me know they were on their way.
A non-repairable puncture
Once the Tesla ranger arrived, it took 15 seconds for him to find it the problem: a blade in the tire.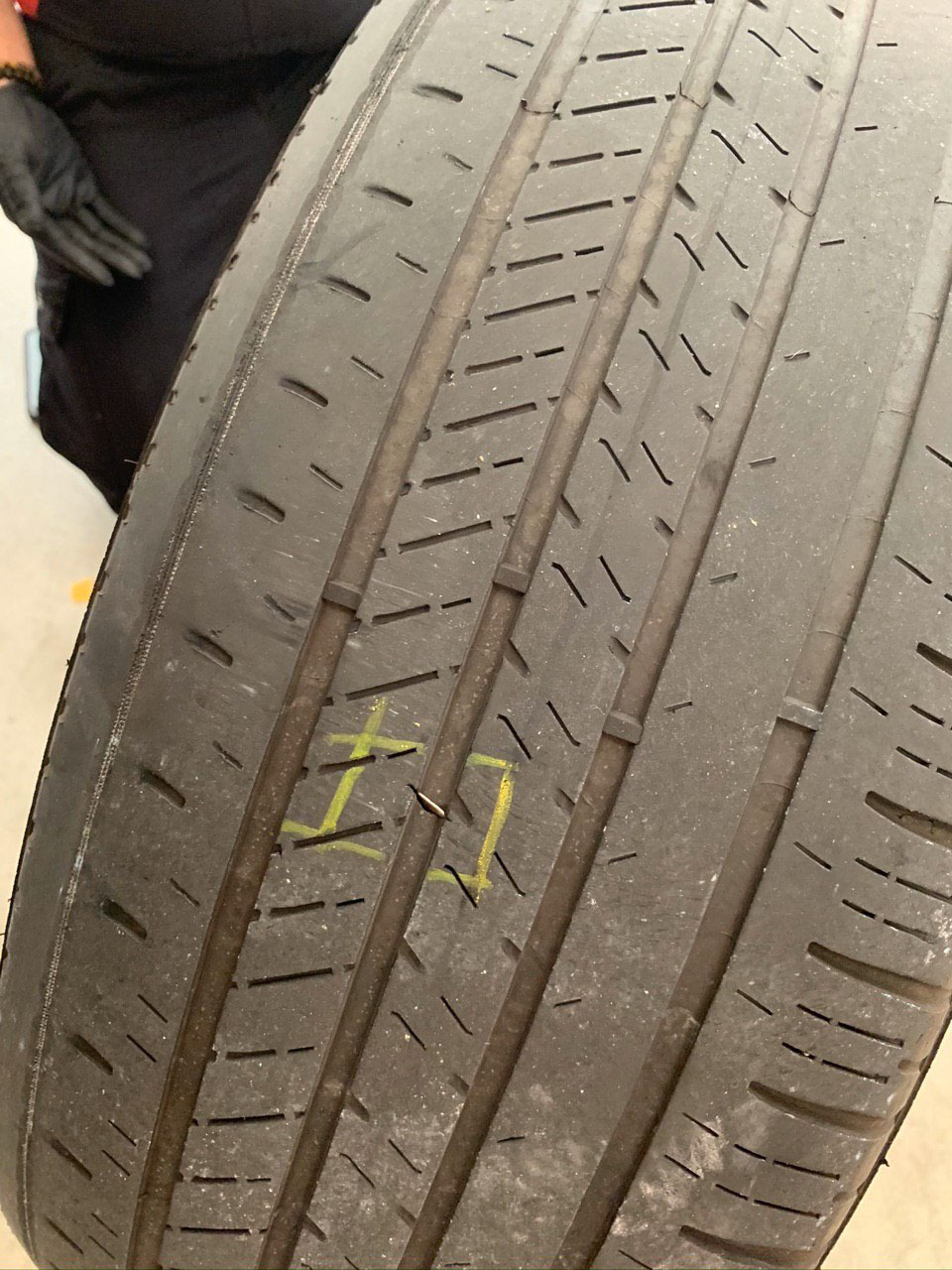 Although the invoice says he found a non-repairable puncture, he said he could patch it but that it was not worht it since, as you can see in the picture above, the side of the tire was pretty worn. Unfortunately, the rear left wheel- the flat one was the rear right- looked pretty much the same.
So I decided to go with replacing the tires, the four of them. Road Assistance would've covered the patch, but not the replacement. It did cover the mobile service though, so I only had to pay for the labor and the new tires. But let's break out the costs in more detail.
How much did it cost to replace the tire? Where there better alternatives?
I knew I was due for a tire check so I did a quick research to be prepared to make a decision if it turned out the tire couldn't be patched.
The Michelin - Pilot Sport A/S 3+ seemed to be a common non-OE alternative to the OE Michelin tires of my Tesla Model S. I found an offer at Costco for $229.99 each (with a $70 discount if you buy 4 of them). Labor at my local Costco is $20 per wheel. It also seemed that they take Teslas (I had read about some Costco not taking Teslas, but it's possible that this has changed now).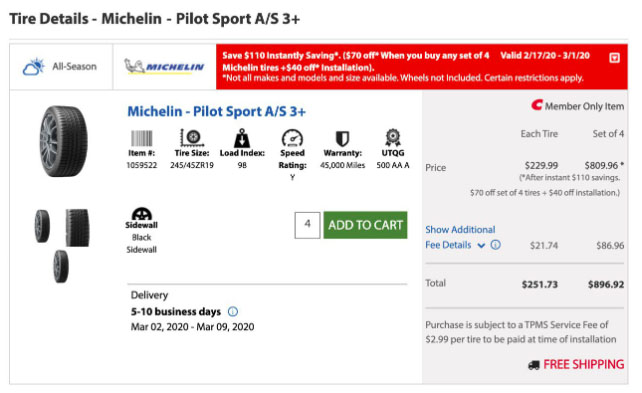 Tesla charged $230 per tire plus $55 for the labor, for each tire.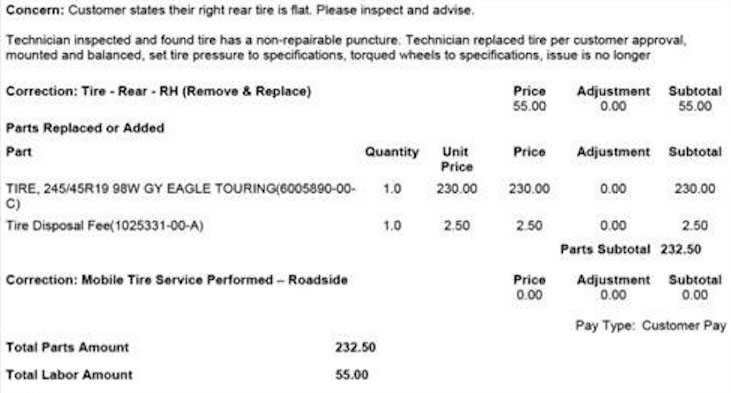 We're looking at $25 difference per tire without taking into account the Costco discount, $42.5 if you take into account the discount for buying 4 tires at the same time.
In the end, I decided to go with Tesla's OE Michelin tires. The total difference was $170 which I think was worth paying mainly because of two reasons: convenience and keeping original equipment. The ranger said he only had one tire with him but that he could check if he could get the other three and come back later in the day. He did come back two hours later and brought another ranger to help him finish the work faster. I was also not charged for that visit. That was really convenient. With Costco, I would've had to buy the tires, then call to schedule an appointment (maybe at a different time, who knows when). Mobile service was able to do the balancing, not the aligment (since they need special equipment), so that's the only thing that wasn't included in the price.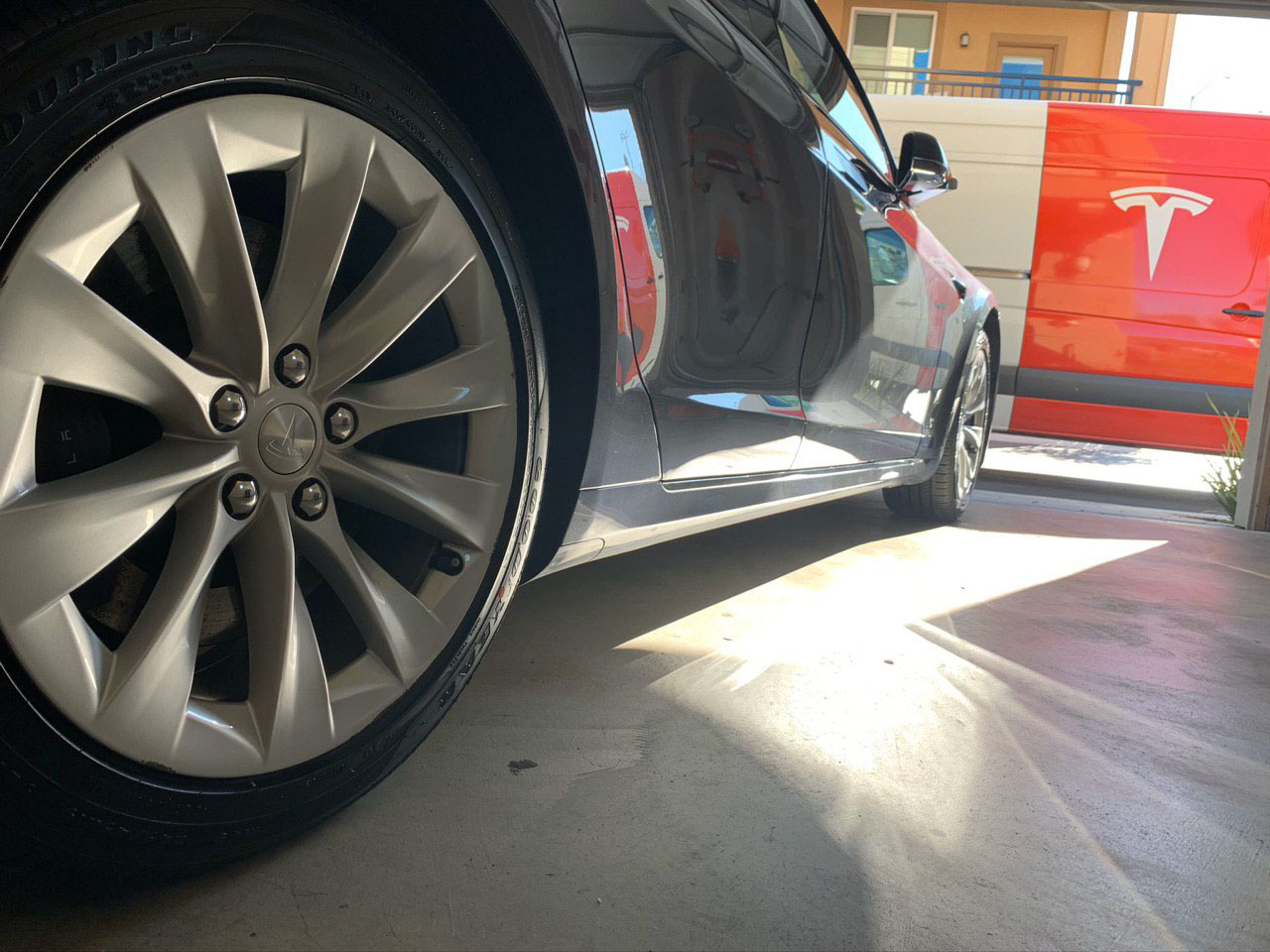 Overall, I'm really happy with the experience since it was very convenient and the price wasn't bad at all. This was not my first time using Tesla's mobile service, if you haven't used it yet and it's available in your area, I totally recommend it.
Have questions? Reach out at contact@tesletter.com
Have you not ordered your Tesla yet? Use my referral code http://ts.la/ignacio9266