If you are just now finding out about Tesletter, you can subscribe here!
If you already know Tesletter and want to support us, check out our Patreon page 🙏
Issue 92 - Great job fellow Tesla owners 👏
As part of what is now a tradition, a lot of fellow owners used their free time to go to a Tesla delivery center and talk to folks waiting to pick up their Teslas on the last day of the year. As an example of these owners' dedication, TeslaRaj spent six hours on New Year's Eve giving orientations to new owners until he lost his voice and had to go home. Good job folks ❤️
P.S. Thank you to all who shared the 'New owner orientation guide PDF' we put together.
Winter is here and with winter rain and snow, protect your Model 3 with these great all-wether floor mats. Tesmanian's all-weather mats are custom-designed for Tesla Model 3, made of premium materials, and very, very resistant. If you have doubts and still haven't seen TeslaRaj's video pouring 5 gallons of water in his trunk, check it out.
To top it off, you can get 10% off with the code TESLETTER at checkout.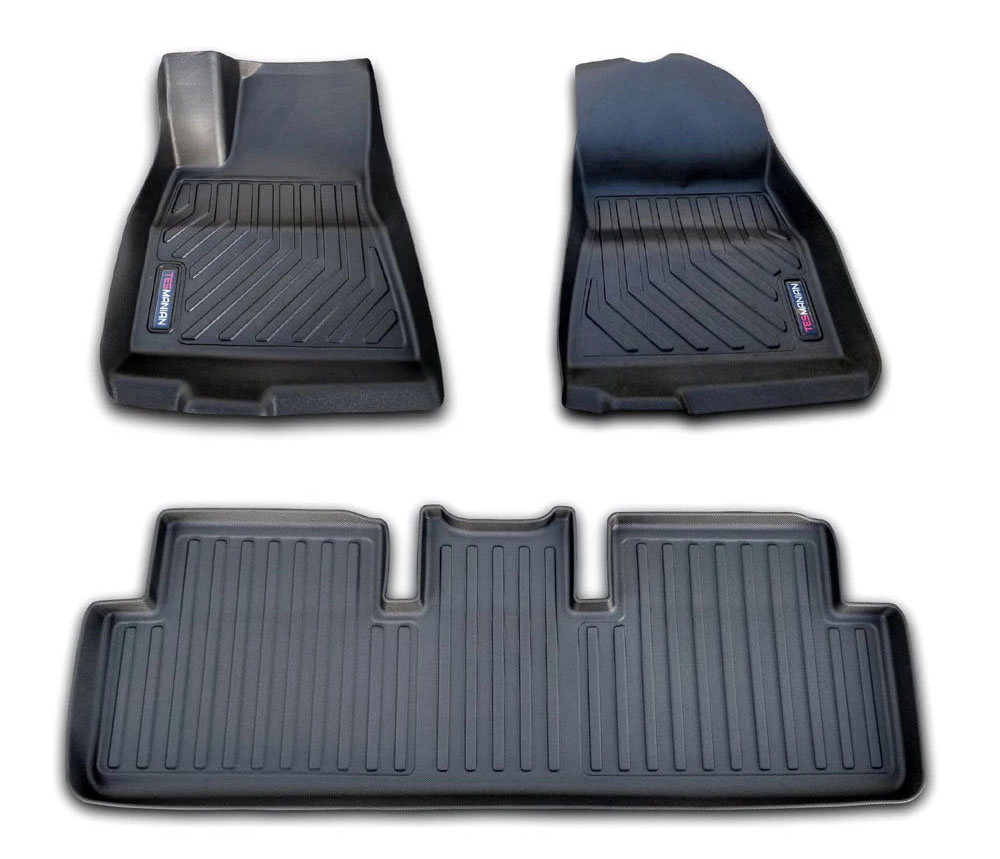 Elon seems to think that a notification that includes still images won't be a problem. In my opinion, and if Tesla is listening, they should be able to do gifs like Nest Cam where you can see a few frames of the incident that triggered the alert.
Read more: Twitter
This is, in my opinion, the best route planner for EVs. I use it when I want to take a specific route or plan a trip from my couch. The developer behind the app just announced that they are working on an Android and iOS app. The app is in an early release right now but it's functional and great to have the option to use it from a smartphone 😊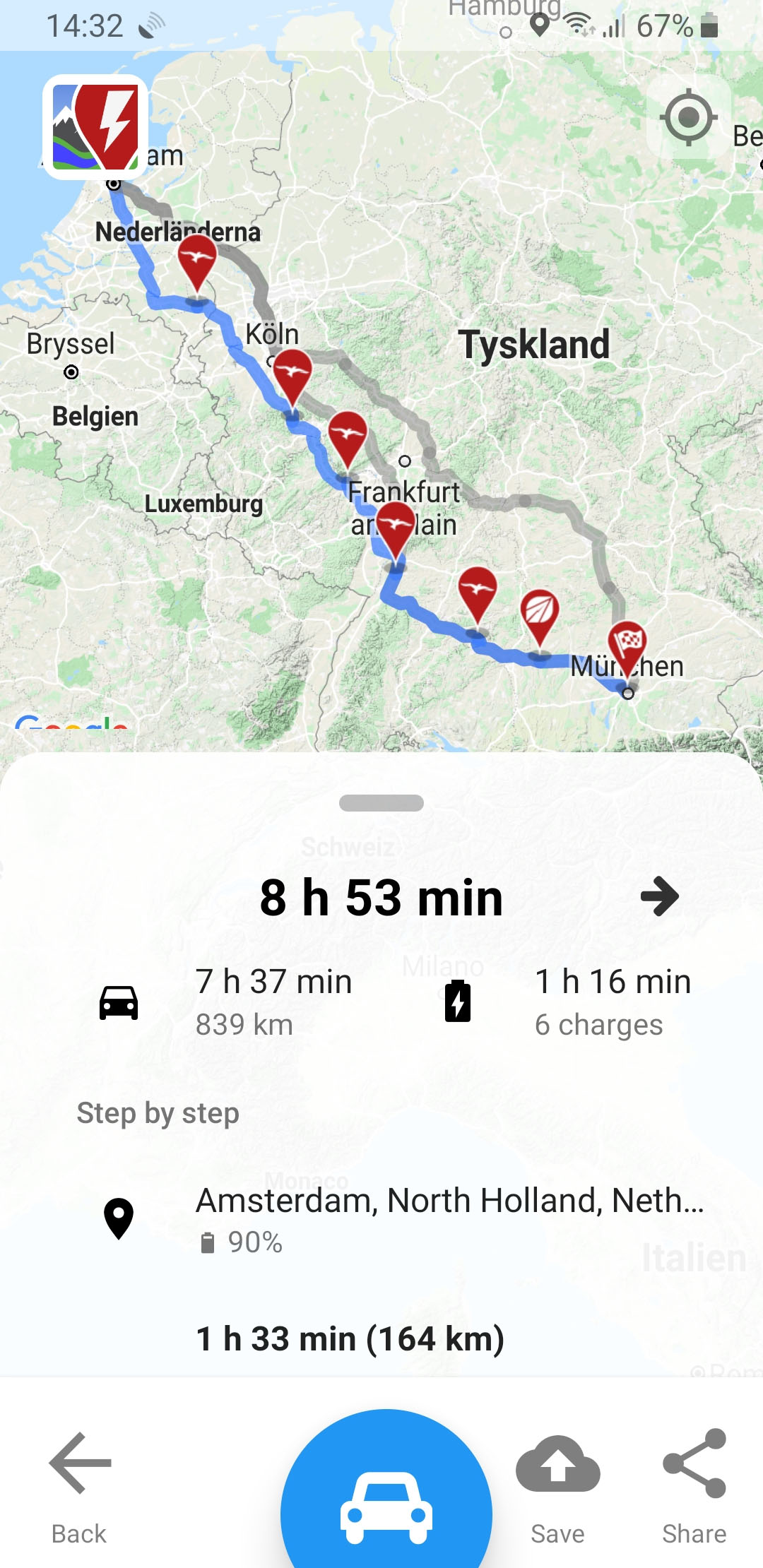 Read more: Twitter
According to Greentheonly, in the version 2019.40.50.1, the B node in the HW3 board starts the full copy of the Autopilot software. This is important because if one node crashes, the car can immediately start using the other one for redundancy.
Read more: Twitter
In the last firmware, Tesla dramatically expanded its voice commands. This is a good compilation of them by our friend Mother Frunker.
Tesla is expected to start producing Model Y and Semis in 2020. With that, plus Model 3s and a bump on Tesla energy, they're going to need all the batteries they can produce. If this is true, GF1 will be going from 35 GWh to 54 GWh, which is a lot.
Read more: Electrek
In some situations, e.g. while parking, having access to the cameras from within the car would be pretty helpful. Elon said on Twitter that Tesla can enable access to these views.
Read more: Twitter
Now that 2019 is over, we've finalized the design of our 'Tesla on Tour 2019' t-shirt. It'll be available for purchase until mid-January, grab yours before it's too late.
Happy New Year, wishing you all a terrific 2020!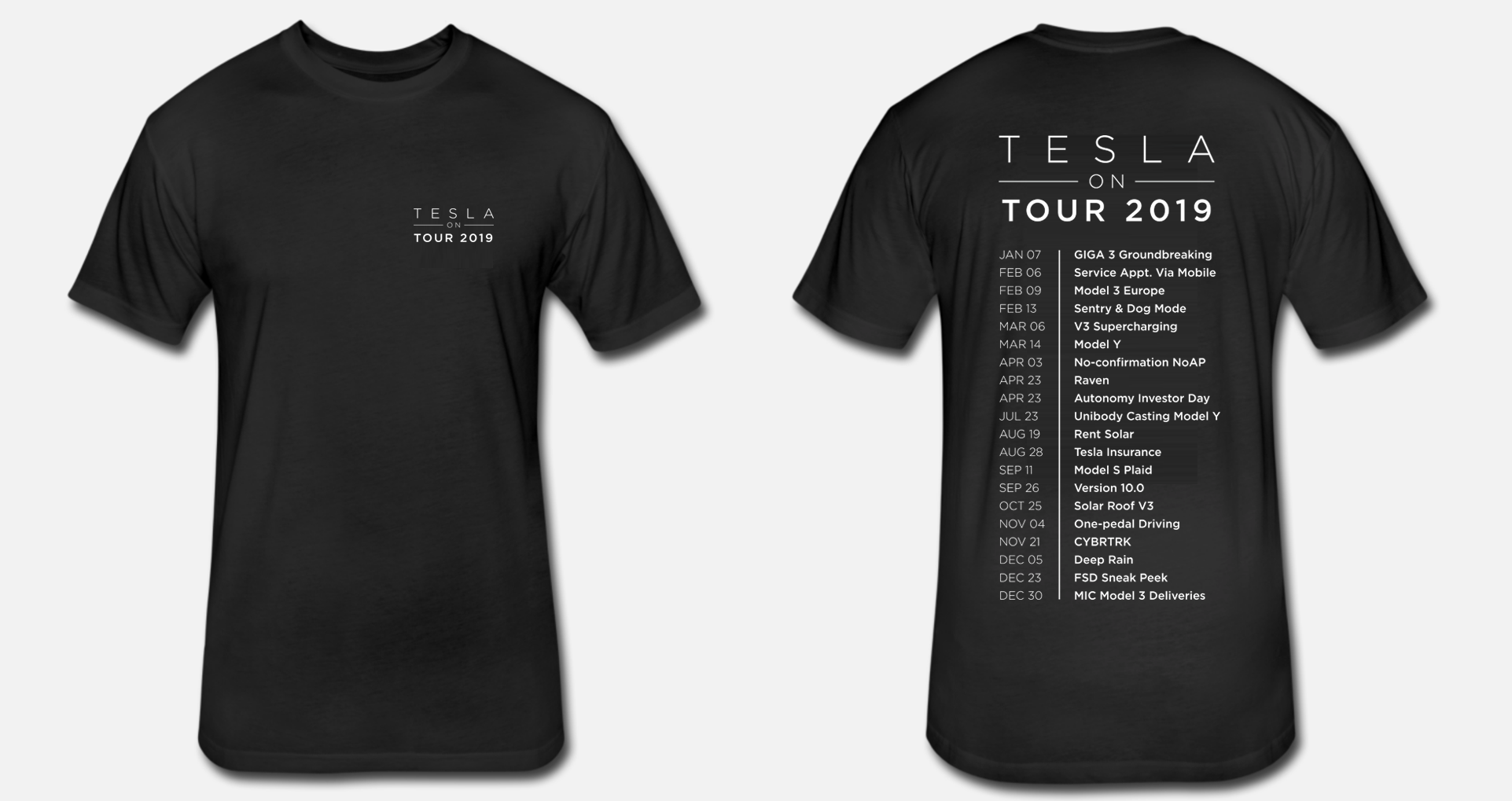 ---
What the acronym?
As Tesla fan I find myself sometimes having to remember what are all those acronyms, here is a list of the ones you can find in this issue.
EV - Electric Vehicle
HOV - High-Occupancy Vehicle
GF3 - Gigafactory 3, in China
HW3 - Hardware 3. Carried by Tesla cars manufactured in/after February 2019 for Model S / Model X, and in/after April 2019 for Model 3.
GF1 - Gigafactory 1, in Nevada
GWh - Gigawatt hours, is a unit of energy representing one billion (1 000 000 000) watt hours and is equivalent to one million kilowatt hours
---
Support Tesletter
Tesletter is put together by
Ignacio
and
Vanessa
. We're really grateful for all the love and feedback we receive. Special thanks to our
supporters
. If you like what we do, please consider supporting Tesletter. All the funds will go into making Tesletter more awesome.