Voice commands
Blog posts related to Voice commands
January 25, 2020
After a month without any updates, Tesla owners with MCU1 have finally started getting them again. 2020.4 comes with 'Additional Vehicle Information' and most of the missed features released in the 'holiday update'. Here are all the details.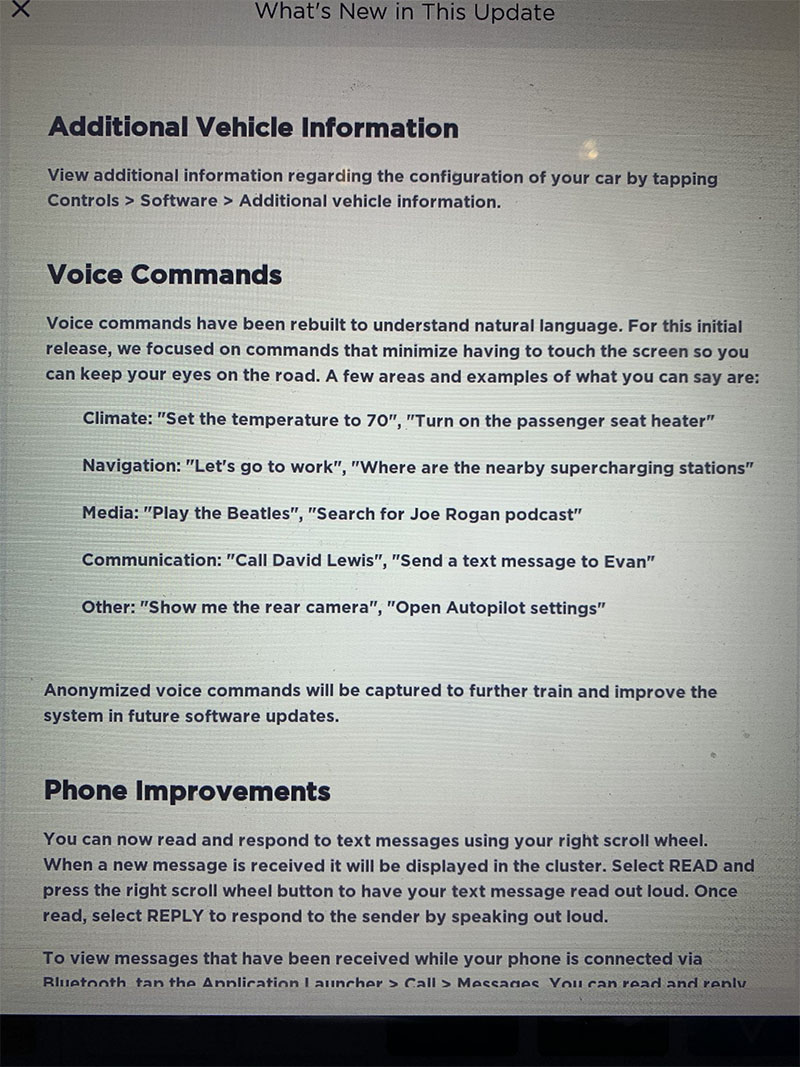 Past Tesletter articles
In the last firmware, Tesla dramatically expanded its voice commands. This is a good compilation of them by our friend Mother Frunker.
From issue #92
As advanced a few week ago by greentheonly, a bunch of new voice commands are now out.
From issue #60
Trevor from Tesla Owners Online has released an app to aggregate all the Tesla voice commands, here is a video introducing the app. Trevor is using Glide, which is the same technology that we use to provide a mobile app to our Patrons.
From issue #93