Tesla t shirts
As proud Tesla owners and fans, at Tesletter we've designed some cool t-shirts to go with our car. Our most popular designs inlcude 'My car updates', 'Tesla, not a horse', 'Solar powered', and 'The future is electric'.
Check out all of our designs at Tesletter's online t-shirt shop: https://shop.spreadshirt.com/tesletter
Blog posts related to Tesla t shirts
December 6, 2019
We've designed a t-shirt with all the new features and awesomeness released by Tesla in 2019. Expected shipment end of January 2020. We hope you like it!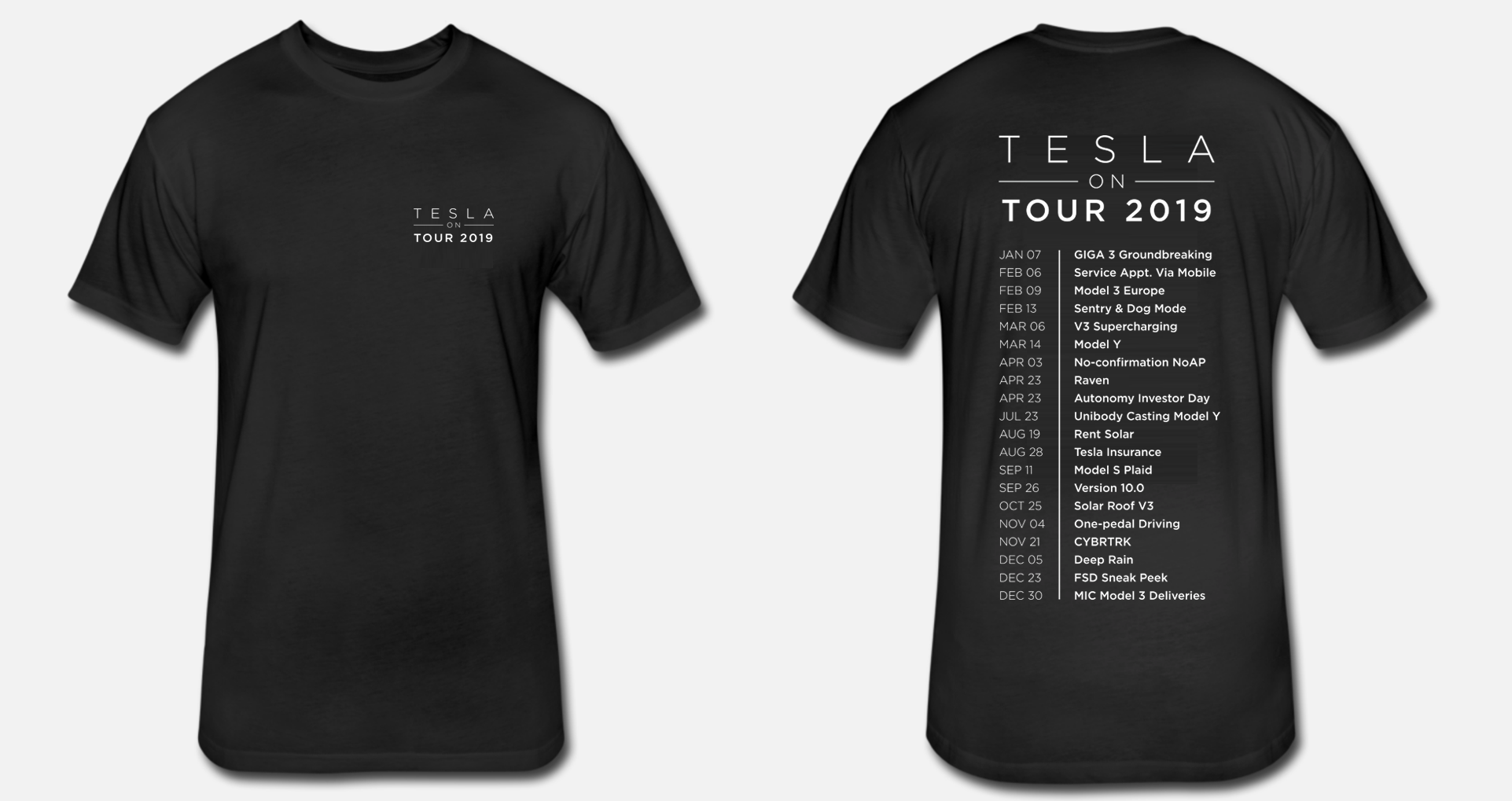 Videos about Tesla t shirts
Past Tesletter articles