If you are just now finding out about Tesletter, you can subscribe here!
If you already know Tesletter and want to support us, check out our Patreon page 🙏
Issue 82 - Tinkering with your Tesla
Why? The waiting times right now are between 6 and 10 weeks (more realistic than before), the federal credit of $1,875 will go to zero at the end of the year, the FSD package is increasing its price by $1k on November 1st, and Tesla changed their order process to request a $100 deposit instead of a $2,500 one (although it isn't refundable anymore).
If you decide to go ahead, use our referral link for 1,000 free miles of Supercharging http://ts.la/ignacio9266
It's known that Tesla's Autopilot doesn't work as well in Europe as it does in the USA, the reason is that regulators in Europe have some absurd rules. For instance, they have limited the radius that Autopilot can turn the steering wheel resulting in the car asking the driver to take over immediately in the middle of turns, or they have limited the amount of time that the car can engage the blinker to change lanes.
Honestly, all these sound absurd and in the case of the steering wheel limitation even dangerous. That is why I hope, as the article says, regulators in Europe relax their laws soon. The article is behind a paywall if you want to read it in full, go here.
These two work great for the games and you don't have to have wires all over:
EThis user's Model 3 tires were down to 3/32" after 18k miles, in other words, it was time for him to get new tires. It turns out that the Michelin Primacy MXM4s that come standard with the car have a mileage warranty. He was able to save $400 by using NTB.
Read more: Reddit
Ryan McCaffrey, from the podcast Ride The Lightning, had the opportunity to interview Tesla Chief Designer Franz von Holzhausen. This is rare since Franz doesn't normally give many interviews and Ryan did a great job at interviewing him (you can tell his full-time job is interviewing people). Listen to it if you haven't done it yet!
TeslaRaj did a really good job explaining how to use NFC tags with iPhone to automate some aspects of his Tesla in the morning. Raj was kind enough to feature us at the beginning of the video, thank you Raj!
Cooling batteries is critical to extending the lifetime of batteries, that is why Tesla keeps researching better ways to improve the cooling systems for their power packs. In this patent, Tesla describes two strategies, one of these involves the use of a cold plate, this system could help to remove heat generated by the battery pack while in use. For the second strategy, the patent mentions regions that are designed to give away gas in the case of battery failure. It's cool to see possible improvements in the future in the form of patents. It's good to remember that, in the spirit of accelerating the advent of sustainable transport Tesla "open sourced" all their patents.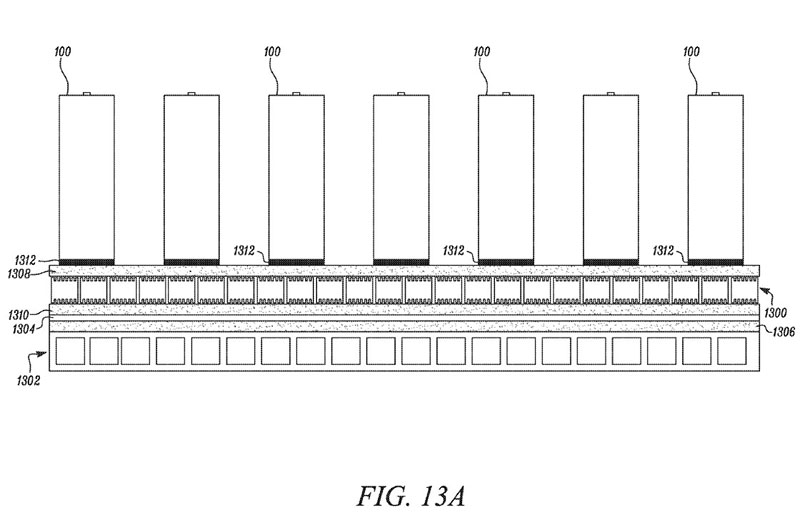 Read more: Teslarati
Trevor from Tesla Owners Online shows how to install the installation of Torklift Central EcoHitch in his Model 3. As Trevor said, the car was designed to have a hitch. I just want to add that you should inform yourself before deciding to install a tow hitch since Tesla says in the manual to not do it. Good job Trevor!
As you probably know, here in Tesletter we don't talk about Tesla's stock, financials, or Elon's personal life. We stick to what we like the most, Tesla products. Yesterday, Tesla announced their Q3 results and during that conference call they dropped a few updates about their products that I thought are worth sharing with you:
The Model Y is ahead of schedule and it will go into production the summer of 2020 instead of during the fall of 2020
Elon thinks that is tight but still expects Tesla to release a feature-complete FSD before the end of the year, most likely only under the Early Release Program
Today (October 24) Tesla will be releasing version 3 of the solar roof. Elon expects this one to be great and to increase production. More details next week!
Elon expects FSD not needing the driver's supervision attention - according to Tesla, not regulators - by the end of 2020
Tesla electric Cybertruck (the pickup truck) is Tesla's best product ever
They said something along the lines of "Single pedal driving that will improve range … makes it easier to drive", maybe stronger regen soon?
Soon an OTA software update will increase the power output of the Model 3 by 5% and the Model S and X (we assume only the Raven) by 3%
Tesla has created this page as a way of showing future owners how much fun current owners have with their cars. Here's a couple of cool videos:
We're introducing a new t-shirt. If it sounds familiar, that's because it's a variant of the existing 'The future is electric', with a back that says 'The future is now'. We hope you like it and if you do, you can enter our next giveaway to win one. Check out pinned tweet to participate. We'll announce the winners next Wednesday. Good luck!
We're really grateful for all the love and feedback we receive on Twitter and social media in general. And for that, we want to say THANK YOU.
Special thanks to our Supporters, you all make it possible for us to keep improving Tesletter.
If you'd like to become a Tesletter Supporter or Producer, check out Tesletter's Patreon page. We'll share our Producers' names and a link to their website in this space every week.
What the acronym?
As Tesla fan I find myself sometimes having to remember what are all those acronyms, here is a list of the ones you can find in this issue.
FSD - Full Self-Driving
NTB - National Tire and Battery
NFC tags - Near Field Communication Tags
OTA software update - Over-the-air software update
---
Support Tesletter
Tesletter is put together by
Ignacio
and
Vanessa
. We're really grateful for all the love and feedback we receive. Special thanks to our
supporters
. If you like what we do, please consider supporting Tesletter. All the funds will go into making Tesletter more awesome.