Tire change
Tesla recommends tire rotation, balance and wheel alignment after 10,000-12,000 miles. As per how long will the tires last before you need to change them, I had a little bit over 20,000 miles in my Model S when I changed them.
Are Tesla tires different than regular tires? Tesla tires are built to optimize performance, safety, reliability and durability. Tesla tires are also 'acoustically insulated' which means they are some of the quietest in the market.
When in need of a tire change, and depending on where you are located, Costco, America's Tire, Discount Tire, amongst others, can serve you. I used Tesla's Mobile Service and was very pleased with the experience.
Pictures of Tire Change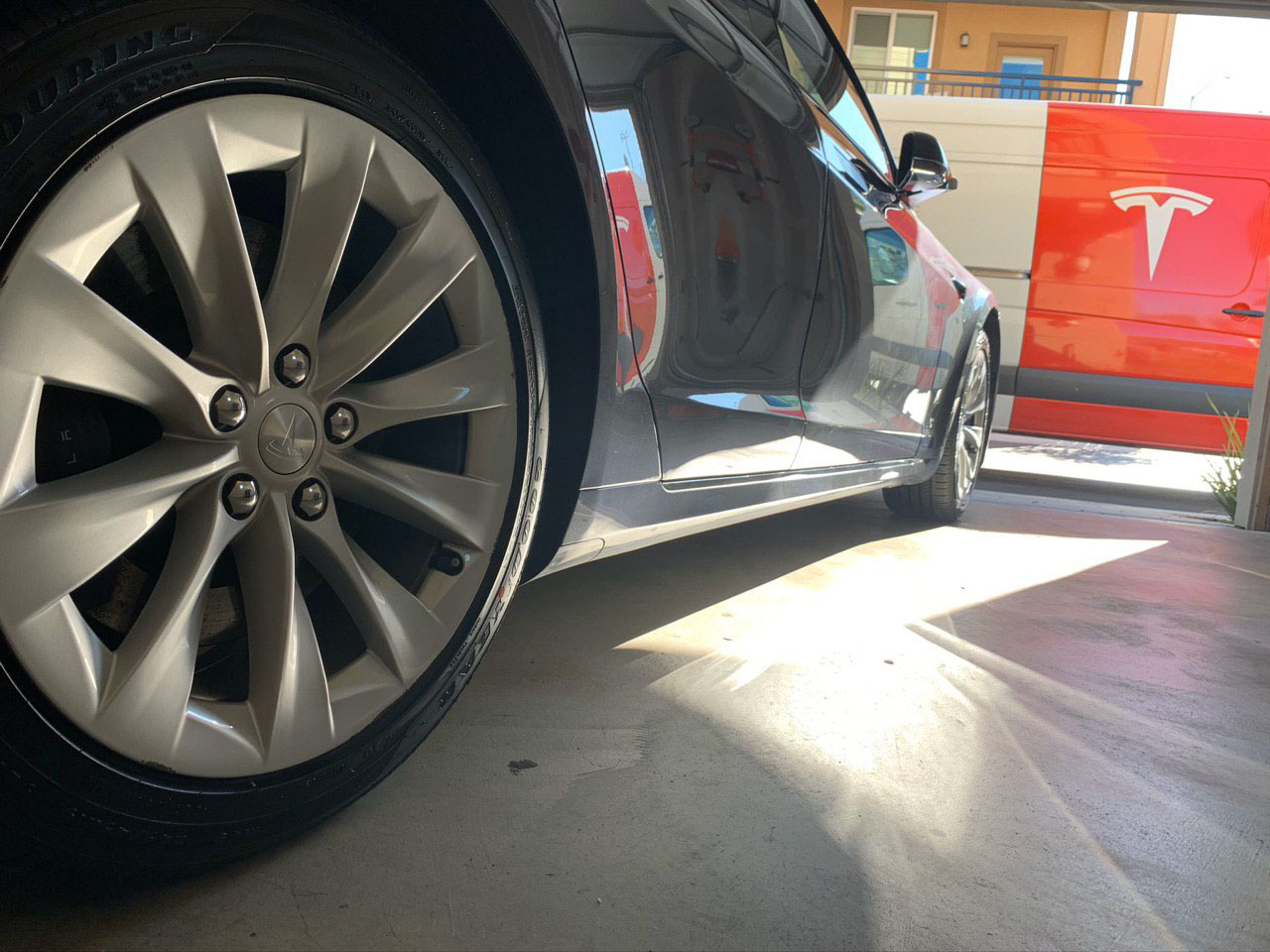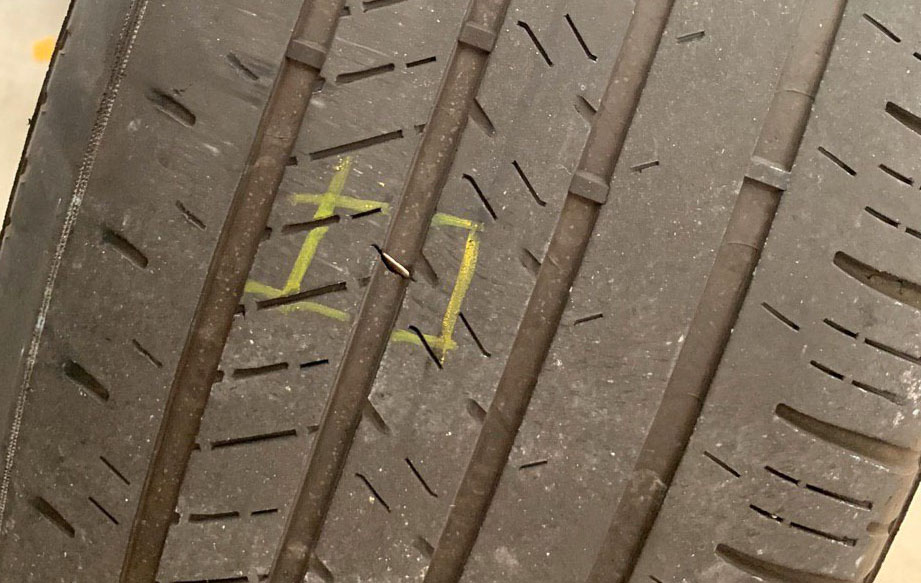 Blog posts related to Tire change
February 28, 2020
I got a flat tire on my Model S' rear right tire the other day. What do you do without a spare tire and how much does it cost to replace a tire in a Tesla Model S?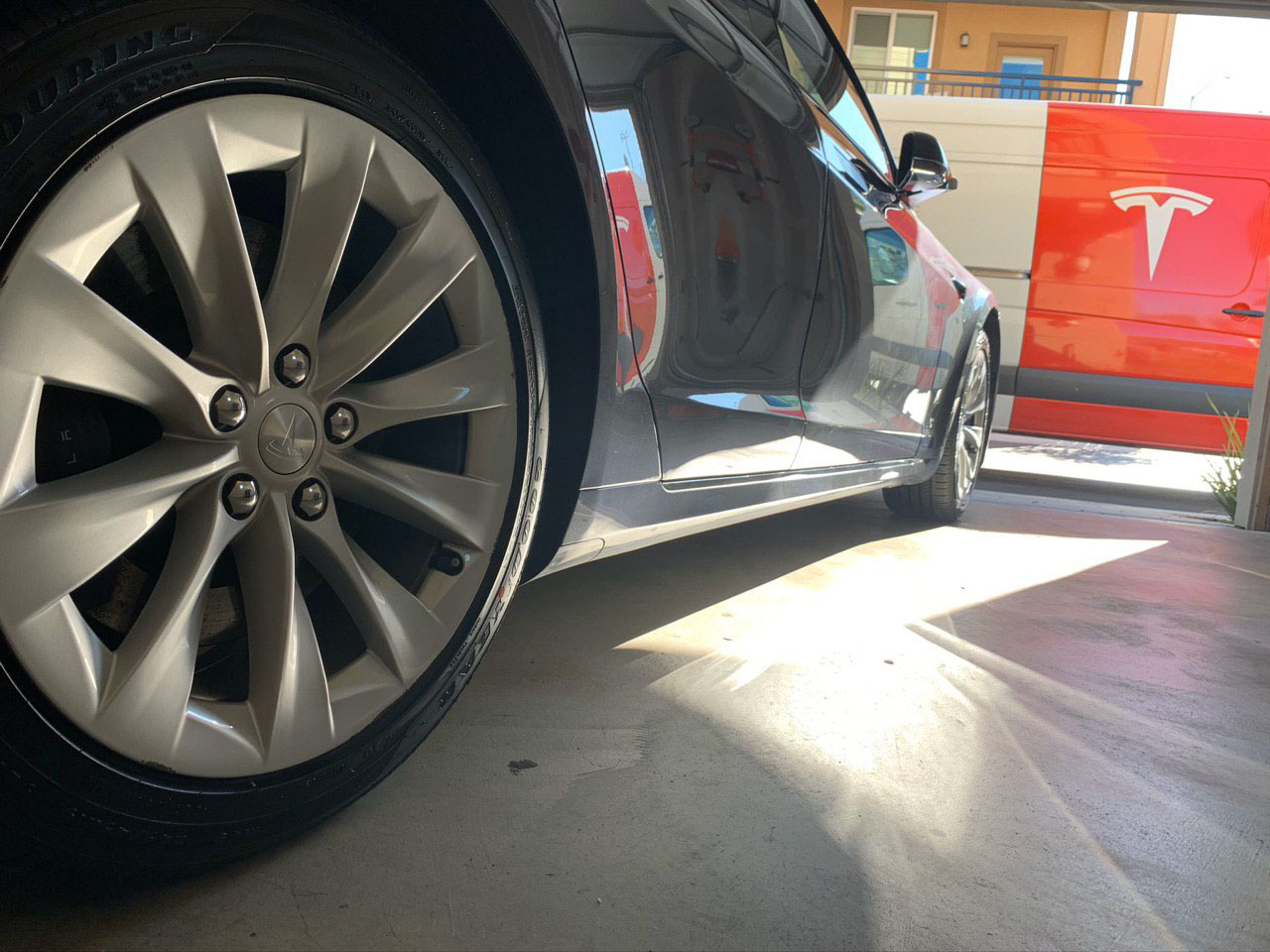 February 10, 2020
There isn't a one-year or a two-year service as such, but Tesla recommends checking quite a few things at the two-year mark. Here's a list, the cost, and how to schedule an appointment via Tesla's mobile app.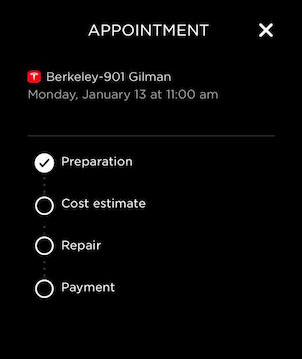 Videos about Tire change
Past Tesletter articles