If you are just now finding out about Tesletter, you can subscribe here!
If you already know Tesletter and want to support us, check out our Patreon page 🙏
Issue 97 - Happy two year anniversary, Starman 🚀
Greentheonly has discovered there's been some recent progress in the HW2 to HW3 retrofit, which makes us think it's actually going to happen. According to him, it's probably going to be a degraded experience compared to the HW2.5 to HW3 retrofit, and looking at the changes in the latest firmware versions, it seems they don't plan on changing the radar or the steering rack.
Read more: Twitter
Two years ago today, Elon Musk's Tesla Roadster became the first car being launched into orbit, carried by a Falcon Heavy rocket in a test flight 🚀 To celebrate, we're giving away 2 Hot Wheels Tesla Roadster with the Starman figurine.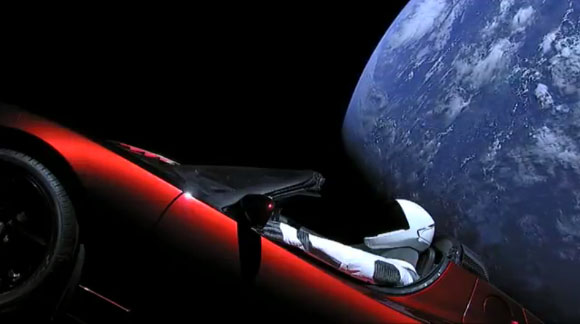 It's so cool to keep seeing Smart Summon getting better and better.
Teslabros has just launched two new chrome delete kits for… wait for it… the Model S and the Model X! We're so happy about it that we haven't been able to decide which color we want just yet.
They are well known for their vinyl products. Apart from their popular Model 3 Chrome delete kit, they have lots of other cool wraps for the dashboard, the console, the door sills, the steering wheel, you name it!
Get 25% off with the code 'WrapUp' at checkout.
Teslabout is a modern web application for viewing live and historical metrics for your Tesla. One thing that stood out when I first looked at this app is how beautifully designed it is. Teslabout offers a free plan as well as a premium plan to access historical data.
Read more: Reddit
Check out our new tee, just in time for Valentine's Day.
The 2020 Model 3s no longer have the grocery clips in the frunk, which were there for holding grocery and takeout bags. If your car came without the clips, you can order them from the Tesla store for $1.10 each.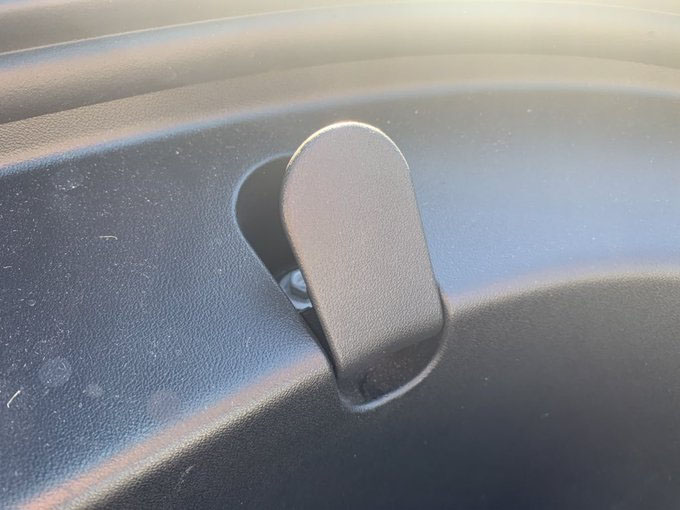 Read more: Twitter
A few weeks ago we included a sneak peek of this Solar Glass V3 installation in San Ramon, California. Now, here is the full video.
Read more: Reddit
Ok, these look a-ma-zing! After some delay, Tesla might be getting ready to get these to those who selected them as a prize for their referrals. Thank you @BLKMDL3 and @Model3Owners for sharing!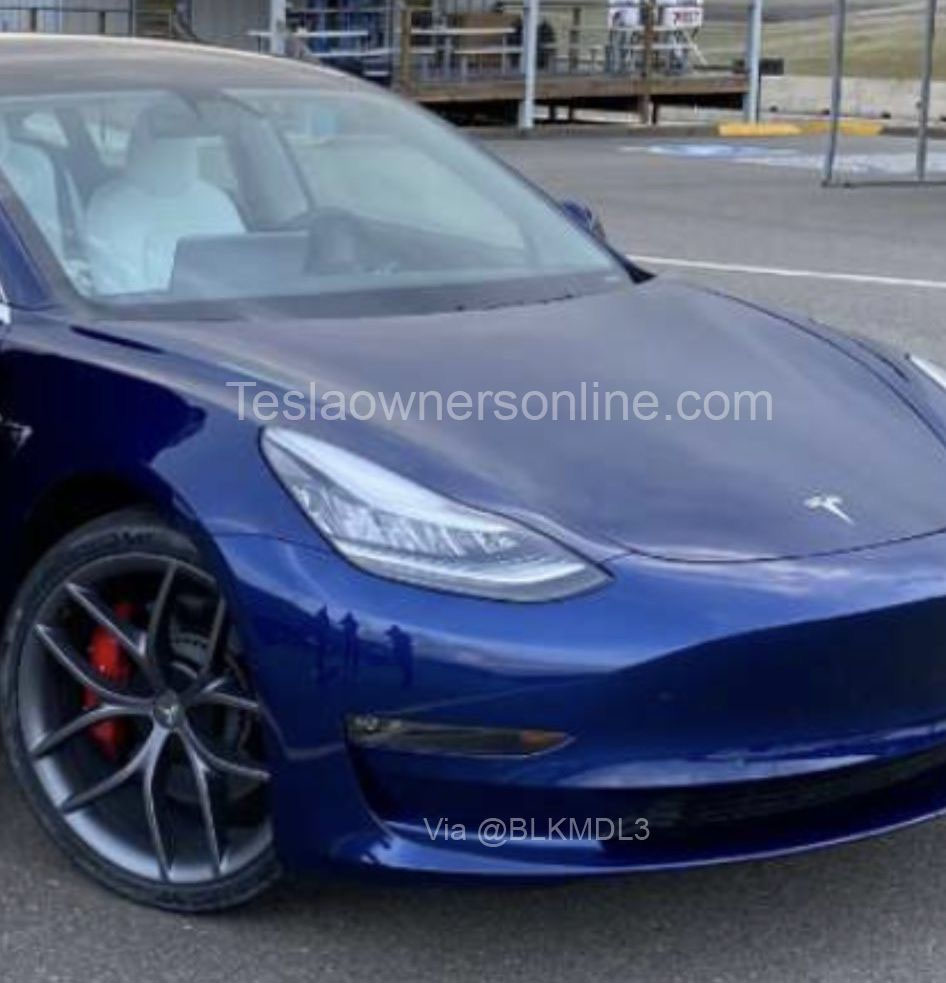 Read more: Tesla Owners Online
This feature was available in the Model S but just got added to the Model 3. Pretty helpful when you need to park in a tight spot and there isn't much space left to get out of the car.
We've seen this before with maps and it would certainly make sense for Tesla to push more "micro-updates" for bug fixes and things like that. @alihamze98 has reported on Twitter receiving a game update after the 2020.4.1 update, and he doesn't seem to be the only one to whom this has happened.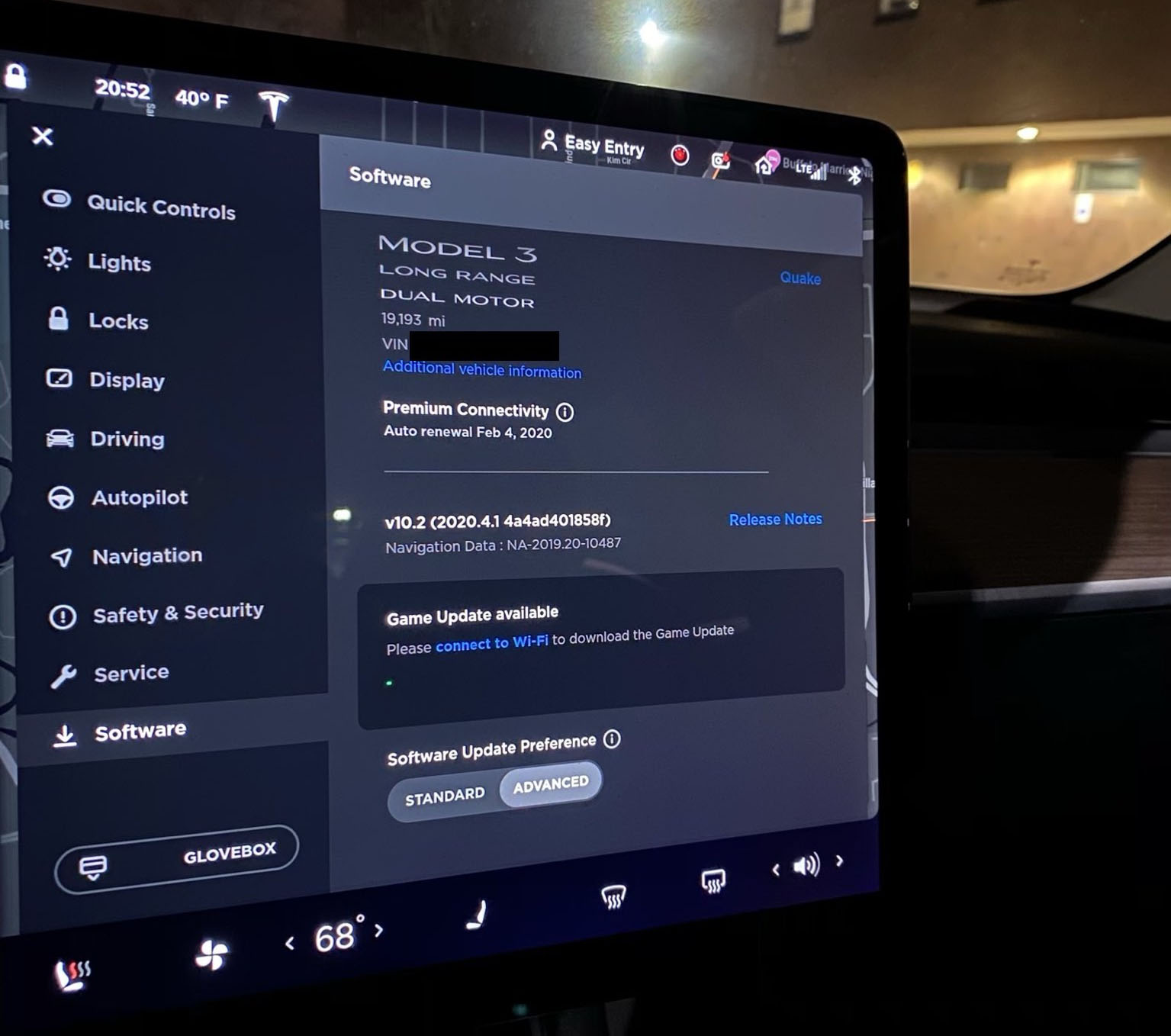 Read more: Twitter
Producer Supporters
---
What the acronym?
As Tesla fan I find myself sometimes having to remember what are all those acronyms, here is a list of the ones you can find in this issue.
HW2 - Autopilot Hardware 2. Manufactured after October 2016 and before August 2017.
HW2.5 - Autopilot Hardware 2.5. Manufactured between August 2017 and Hardware 3.
HW3 - Autopilot Hardware 3. Manufactured in/after February 2019 for Model S / Model X, and in/after April 2019 for Model 3.
FSD - Full Self-Driving
---
Support Tesletter
Tesletter is put together by
Ignacio
and
Vanessa
. We're really grateful for all the love and feedback we receive. Special thanks to our
supporters
. If you like what we do, please consider supporting Tesletter. All the funds will go into making Tesletter more awesome.