Tesletter
Tesla news delivered to your inbox weekly. Tesletter is a weekly email digest sent on Thursdays. It is addressed to Tesla owners and fans to keep up with the latest news, gadgets, and interesting discussions in the Tesla community. There are a few news digests out there already, what makes this one different is that content is handpicked prioritizing the most interesting articles, videos, etc. which are not necessarily the most popular.
Blog posts related to Tesletter
November 14, 2019
When I got my Model S, I had no idea where to go to read about Tesla's software updates or to learn about all the things Tesla I still didn't know I didn't know. If you're like me, you'll want to know where to go and read about Tesla and you won't have enough with Tesla's blog. I'll share my top 5 places where to read about Tesla online.
March 28, 2019
This day (March 29th) exactly one year ago we sent out our first issue to 21 recipients. It's been a year since that and the experience has been amazing.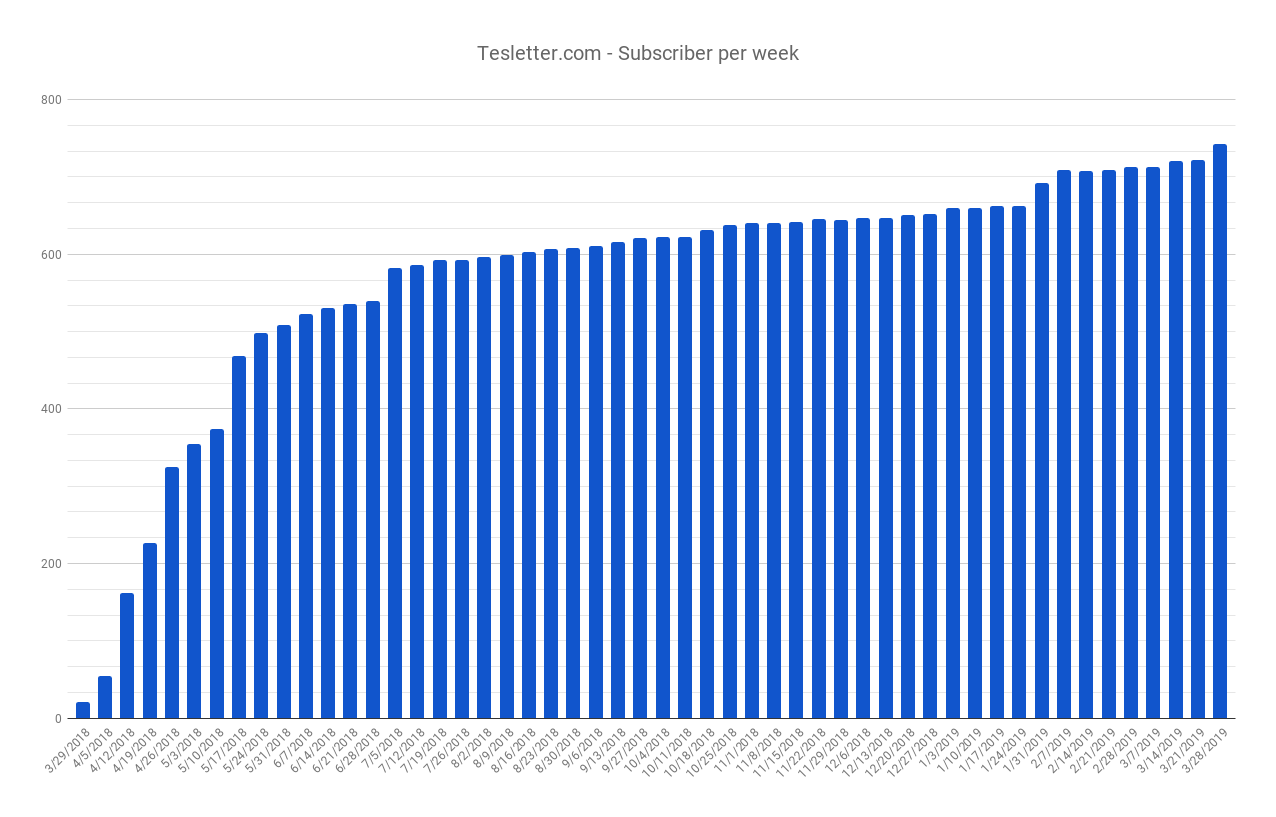 December 31, 2018
To say goodbye to 2018, which has been our first year of life, we've put together a recap with some of our favorite articles, pictures, and videos of this year. Special thanks to verygreen/greentheonly, BigD0g, dennis_d, the Tesla Motors Club community, and r/teslamotors/ . without whom the Tesletter wouldn't be possible. Thank you for sharing so much amazing content with the community.
Videos about Tesletter
Tesletter May 2019 Contest, congratulations @BillKohl4 !
Thank you everyone for participating in our contest and for your support. Congratulations to the winner, you get to choose one of our t-shirts! https://shop.spreadshirt.com/tesletter
Past Tesletter articles