If you are just now finding out about Tesletter, you can subscribe here!
If you already know Tesletter and want to support us, check out our Patreon page 🙏
Issue 95 - Y am I excited
Last week we shared some news about the Model Y CARB certificate being published. Since then we've learned about some people 'confirming' from Tesla employees (both on Twitter and Reddit) that Tesla will start delivering Model Y in two weeks. Here's what we know.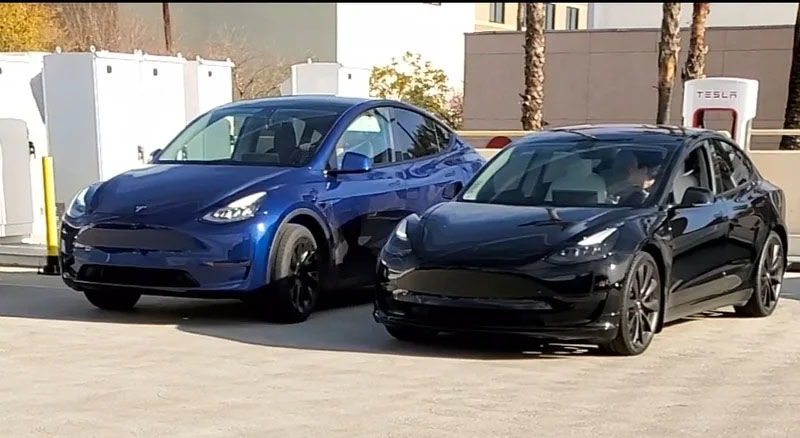 Read more: Tesletter
Next February 8th, Evannex, MyEV, and InsideEVs are organizing what is going to be the biggest EV event on the East Coast. Some of the guests include Trevor Page from Tesla Owners Online, Rafael Santoni (aka Teslatino), and Michael Bodner (aka Teslatunity). You can't miss it!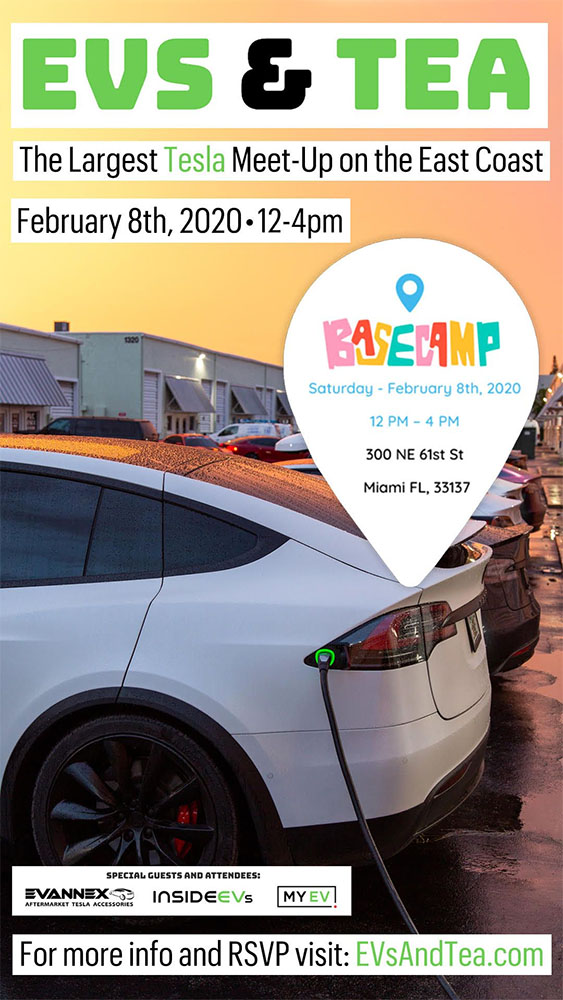 Read more: EVs & Tea event page
Twitter user macbentosh was able to sit on a Model Y, here are his observations:
Rear seats collapsed with buttons on the left side
Rear seats appeared to slide forwards and back
Headspace is 1-2" less than the X
The second room as wide as a Model S
Read more: Twitter
We're partnering with Stats for Tesla to give away 3 licenses for their popular iOS mobile app for Tesla. Use Siri to interact with your car, check out gas savings, see the percentage of users in each firmware version, and more! Check out pinned tweet to participate. Good luck!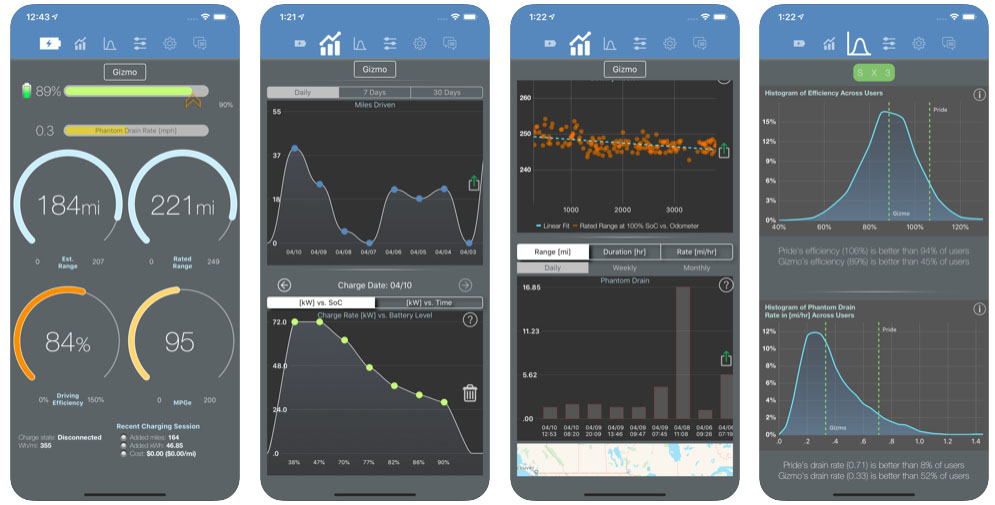 TeslaTheater.com is a free service for Tesla owners that allows you to easily view different streaming media apps in full screen vs. just in the small browser window. To use it, open TeslaTheater.com on the web browser of your Tesla (MCU2 only) and tap on "Enable Full Screen", that should launch the Youtube App in full screen and then redirect you to TeslaTheater.com.
Just this past week, I was telling Vanessa about creating a site exactly like this one. Glad to see someone has done it already!
Local Tesla Owner Clubs are great resources for folks as well as for helping Tesla- at least in some locations- with deliveries. Local clubs usually do meetups, help with events like Earth Day, and in general help accelerating the world's transition to sustainable energy. I personally know the folks who run three of the clubs in my area (Silicon Valley, San Francisco, and East Bay) and the one in South Florida, and I can say they are all amazing human beings who use their personal time (and money) to help other Tesla owners. If you don't know about your local Tesla Owner Club yet, I recommend a search here. And if there isn't one in your area, maybe you can be the one starting it!
Read more: Tesla
Here is a preview of the installation of a Tesla Solar Glass Roof in San Ramon. As a curiosity, and according to the owner, this is taking Tesla around six days to do the installation.
A Baidu representative said in an email to Electrek:
"Baidu Maps has partnered with Tesla as its map data services provider in the Chinese mainland. Our newly released Scalable Vector Graphics API can provide map display, real-time traffic conditions, point of interest retrievals & other data services for Tesla owners, aiming to enhance their driving experience."
Read more: Electrek
Cool closeup pictures showing how good the quality of the Model 3 MIC is.
The folks at Third Row Tesla Podcast had the chance to interview Elon Musk in person a couple of weeks ago. As you may or may not know, we normally don't include articles about Elon's personal life in this newsletter but in this case, we're making an exception. If like us, you're passionate about Tesla, I'm sure you'll enjoy listening to Elon Musk sharing his story and why he put everything on the like to build SpaceX and Tesla.
Producer Supporters
---
What the acronym?
As Tesla fan I find myself sometimes having to remember what are all those acronyms, here is a list of the ones you can find in this issue.
CARB - California Air Resources Board
EV - Electric Vehicle
MCU 2 - Media Control Unit (or main screen), version 2. Has a more powerful Intel x86_64 processor. All Model 3 have this version as well as the Model S and Model X built after the end of March 2018.
MIC - Made in China
NHTSA - National Highway Traffic Safety Administration
---
Support Tesletter
Tesletter is put together by
Ignacio
and
Vanessa
. We're really grateful for all the love and feedback we receive. Special thanks to our
supporters
. If you like what we do, please consider supporting Tesletter. All the funds will go into making Tesletter more awesome.