Race track
Blog posts related to Race track
March 5, 2020
Tesla is rolling out update version 2020.8.1 with third-party charging stations in the in-car navigation system, track mode v2 for the Performance Model 2, regen braking for the newer Raven models, and more.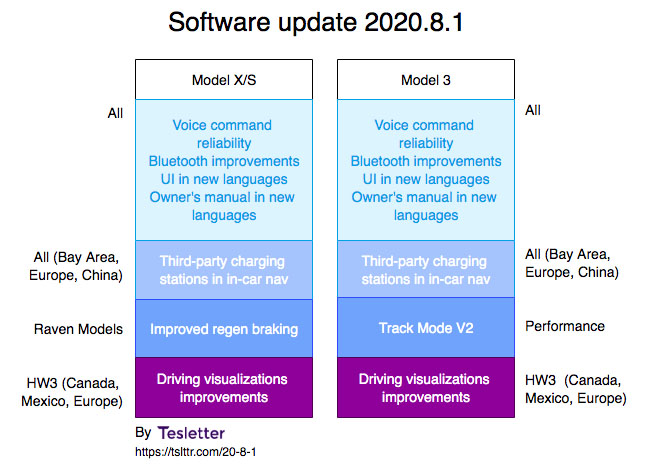 March 5, 2020
Tesla Track Mode V2 is being released as part of the latest update 2020.8.1 and it's available for the Performance Model 3 (standard and stealth).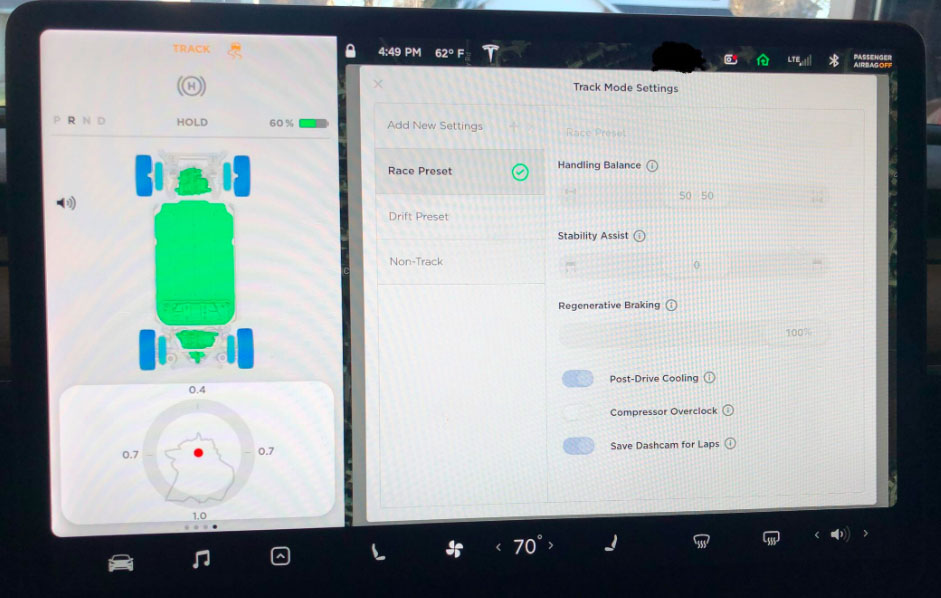 Videos about Race track
Model 3 Track Mode V2 &Track Package
Tesla invited us last month to a secret event. It turned out to be the update for Track Mode V2 as well as new hardware in the form of the ...
New Tesla Model 3 Track Package - Track Mode v2 Review!
Tesla's all new Track Pack & Track Mode v2 software update for Tesla Model 3 performance models. A completely new track experience for the Tesla Model 3.
Professional Race Car Driver Reacts to Tesla Model 3 Track Mode
We took my friends Performance Model 3 to Pikes Peak International Raceway and had a professional race car driver take it for a spin with track mode on!
Tesla'''s Track Mode V2 Deep Dive
It's a game changer. Kyle received the Track Mode Version 2 on his Model 3 Performance and instantly hit the Out of Spec Race Track to test it out.
Track Mode v2 review
I demonstrate all of the new Track Mode V2 software features in the Tesla Model 3 Performance along with how to download and view all of the telemetry data ...
Past Tesletter articles