Spotify
Tesla has an integration with Spotify that and allows you to listen to your playlists and music from Spotify in you car. In order to make it work, a Spotify Premium account is needed.
Compared to connecting your smartphone to your car via Bluetooth and streaming music via Spotify, this integration lets you save songs and browse lists in the touchscreen, as well as to enjoy a clearer and slightly louder sound.
Pictures of Tesla & Spotify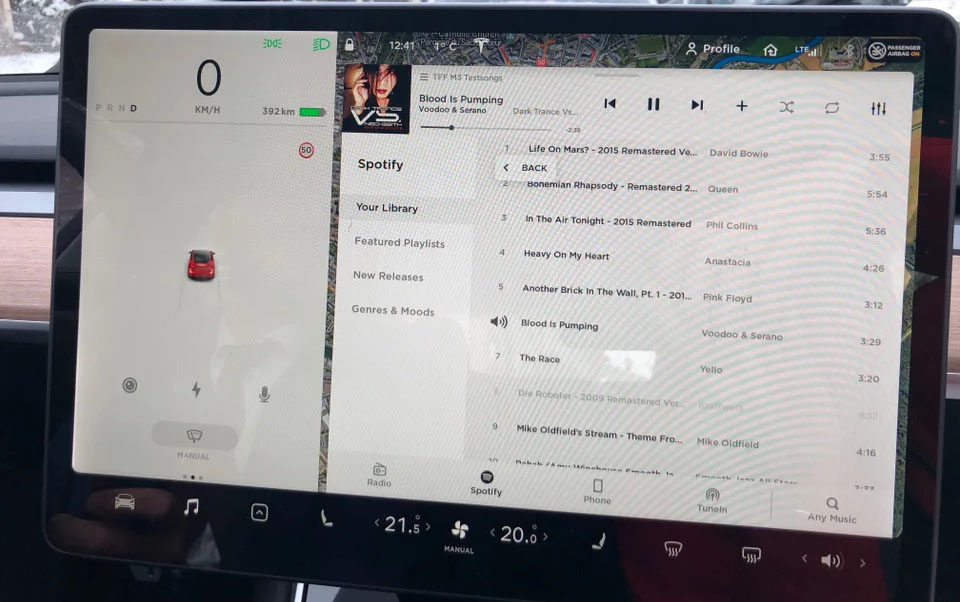 Blog posts related to Spotify
November 3, 2020
Tesla's latest update 2020.44 is out and it contains quite a few new things regarding audio streaming available to all Tesla models, as well as an enhancement to voice commands and a Launch Mode improvement for Raven Model S and Model X.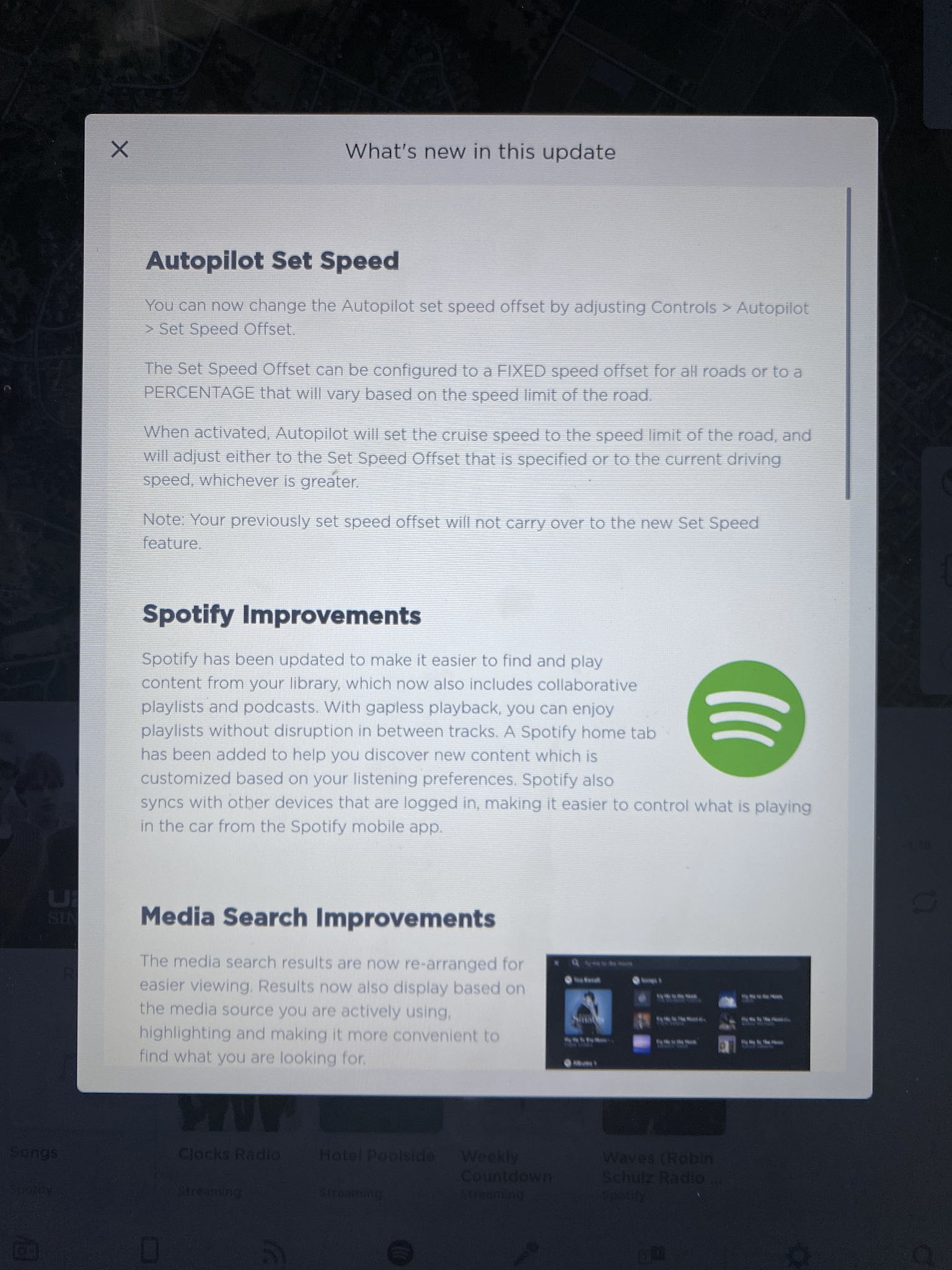 October 8, 2019
For us leaving outside Europe, the Spotify integration for Tesla has finally arrived with V10. We're big fans of Spotify and have been Premium users for about ten years now, so we'd like to share a trick or two.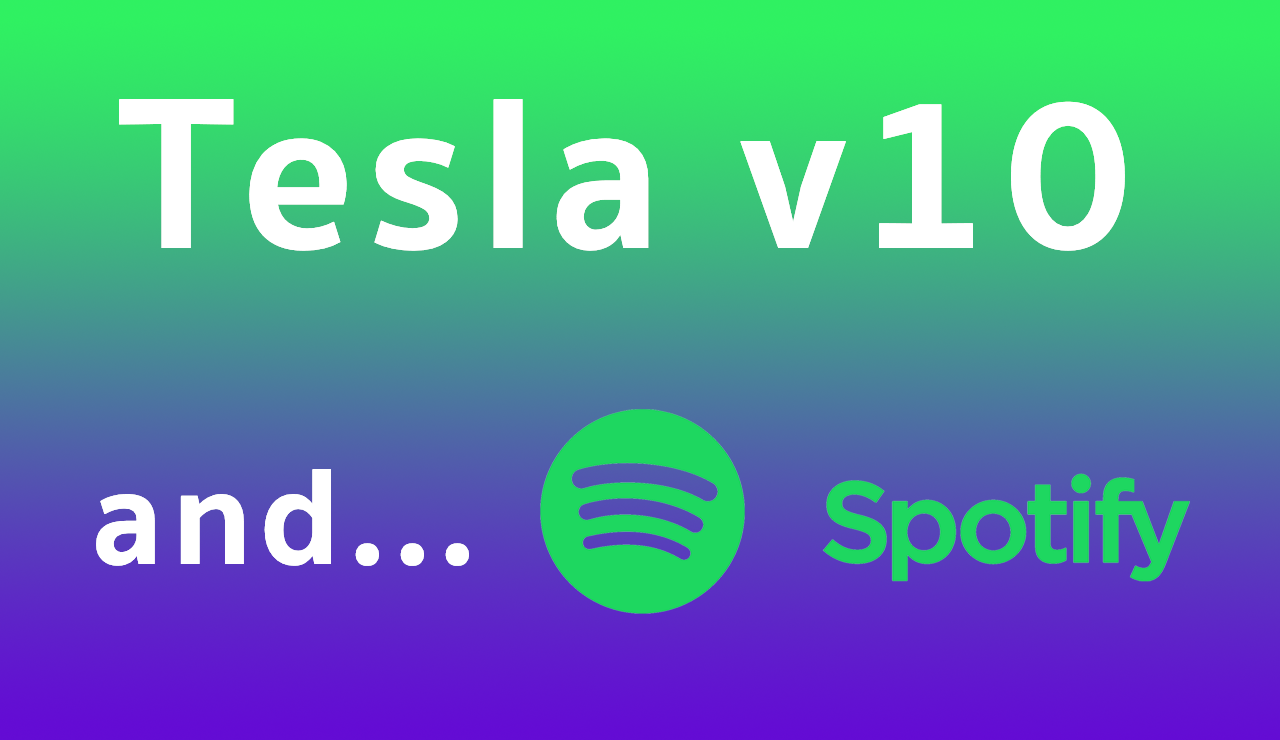 Videos about Spotify
Past Tesletter articles