If you are just now finding out about Tesletter, you can subscribe here!
If you already know Tesletter and want to support us, check out our Patreon page 🙏
Issue 77 - Beta v10 is here and is everything we thought it would be
v10 got released to folks in the Early Access Program a few days ago, here's what's new:
Tesla Theater: As Elon advanced on Twitter, Tesla are getting Netflix and YouTube through dedicated apps
Caraoke: Card + Karaoke = Caraoke. This feature allows users to sign along their favorite tracks. According to the release notes, this feature is only available while in park. We think it'd be fun to have it while driving too, for passengers only of course
Cuphead: Tesla Arcade is getting some serious games, Cuphead was announced a while ago and now is hitting the cars
I'm feeling lucky / I'm feeling hungry: As we advanced a few weeks ago thanks to greentheonly, these two options are now part of the navigation
Maps improvements: When searching for a destination the autocomplete now shows the distance to the place
Sentry mode improvements: Sentry mode now records videos in a new folder to easily distinguish between Sentry recorded videos and Dashcam videos that you saved. It also overrides older Sentry videos when full
Joe Mode: Quieter chimes to avoid waking up your Joe's family
Driving visuals: Additional objects, lane lines, and adjust the zoom and viewing angle
Automatic lane change: The visualization now displays where the car is going
Read more: Teslarati
Good video explaining how Autopilot works (and used to work) at detecting cars cutting into your lane. Worth watching!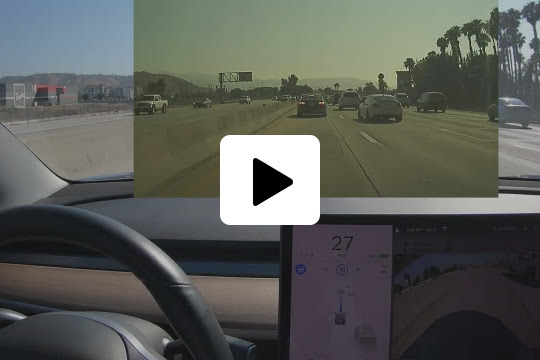 This has been out for several weeks for Model 3 but just got released for Model S and Model X. Thanks Sofiaan!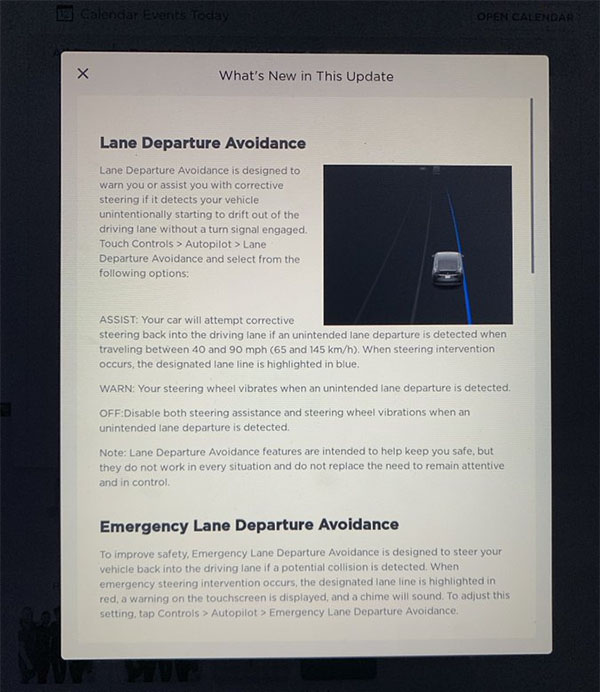 Read more: Twitter
We know people in the Early Access program just started getting v10 a couple of days ago. According to Elon everyone in the Early Access Program including everyone who purchased FSD! will get it next week 🤞
Read more: Twitter
As we said above lane departure avoidance has been out for a while for the Model 3 but it's new for Model S and Model X, here is a good look at it in action.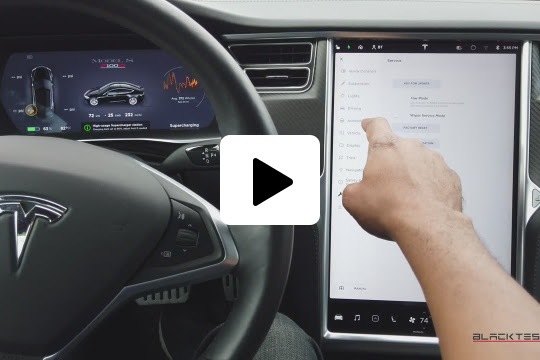 Ahead of rolling out v10 to folks in the Early Access Program, Tesla also pushed a car config update fleet-wide. This new setting is "lte_video_streaming:true". According to multiple reports, the beta of v10 isn't requiring folks to be on WiFi to use YouTube or Netflix, I guess that is why they released this flag. I wonder if in the future we will be able to pay more to be able to access these features while on LTE.
Read more: Twitter
New Model 3s are now being delivered with a speaker for pedestrian warning sounds. Here is the sound that it makes when driving at less than 18.6 mph (30 km/h).
We included the first version of this table a few week ago. Now the author has improved it with a lot of feedback from the community. Even if you are not shopping for tires it is worth bookmarking this link.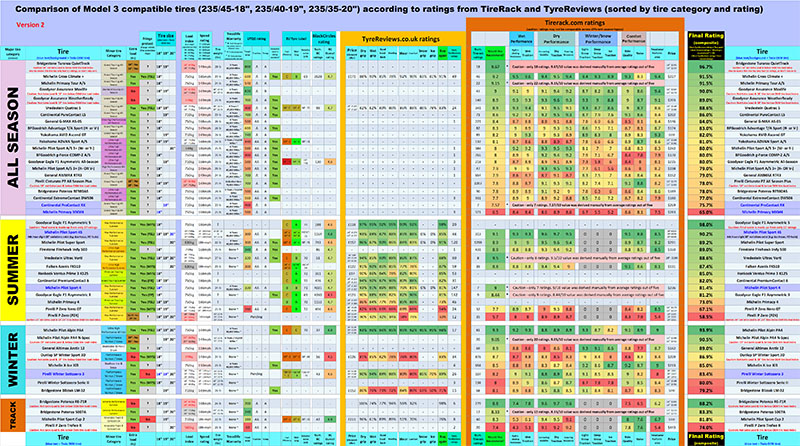 Read more: Reddit
With v10 the Tesla browser can stream video from a lot of different websites like PLEX, Spotify, or Hulu, essentially most streaming services just work. This only works while in parking and can't be put in full screen mode but it's still pretty amazing.
What the acronym?
As Tesla fan I find myself sometimes having to remember what are all those acronyms, here is a list of the ones you can find in this issue.
v10 - Version 10 of the software, now being released to people participating in the Early Access Program
FSD - Full Self-Driving
mph - miles per hour
km/h - kilometers per hour
---
Support Tesletter
Tesletter is put together by
Ignacio
and
Vanessa
. We're really grateful for all the love and feedback we receive. Special thanks to our
supporters
. If you like what we do, please consider supporting Tesletter. All the funds will go into making Tesletter more awesome.