If you are just now finding out about Tesletter, you can subscribe here!
If you already know Tesletter and want to support us, check out our Patreon page 🙏
Issue 76 - They've gone to Plaid!
We've been waiting for Enhanced Summon (also called Smart Summon) for a long time now, but according to the videos that we have recently seen and to Elon's tweet, it is getting closer to something that Tesla can release to more people. Elon just announced that (hopefully) there will be a wide release for folks in the Early Access Program. For what we know, not everyone in the program tests everything and we're also wondering is if this would include folks who purchased FSD as Elon has said in the past.
We always keep an eye out for brands that the community loves, this is why we are really excited to be partnering with Elon Accessories for this giveaway! Elon Accessories is a small but high quality manufacturer of accessories for Tesla and one of their most popular products is their screen protector (they offer it for Model S, Model 3, and Model X). This time we are not picking one but two winners, and each one will receive a protector of their choice. To participate see our pinned tweet. Ram, the founder of Elon Accesories, shared with us this comparison of screen protectors .Check it out:
A prototype of the Model S with a Plaid powertrain and a new chasis lapped Laguna Seca in 1:36:555, one second faster than the previous record for a four-door sedan. According to Elon, the Plaid powertrain is about a year away from production and applies to S, X, and Roadster (not to 3 or Y) and will be more expensive than the current Ludicrous option.
The name Plaid comes from the movie Spaceballs, because the only thing faster than Ludicrous is Plaid.
If you are in Northern California and currently have the EV-A rate plan from PG&E, we've got news for you. There's a new plan where the cheapest off-peak rate is from midnight to 3pm at $0.16 / kWh. This plan used to go from 11pm until 6am on weekdays (no change on weekends) and at $0.13 / kWh. In other words, you get more hours of a low price although it's a bit higher than the previous off-peak rate. At the same time, this rate reduces the cost during peak hours to $0.47 / kWh. Depending on how you use your electricity this change may actually be an increase on your bill, so be aware.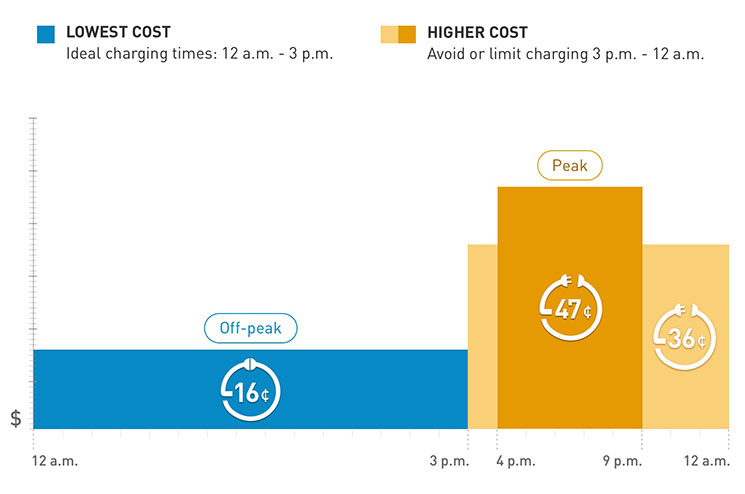 Read more: Tesla Forum
Big news on the battery longevity front. A research partner has released a new paper on a battery cell that could last over one million miles. Elon has stated in the past that the drive unit is designed, tested, and validated for one million miles of operation but that they may need to replace some modules of the battery pack to get to that since it should last between 300,00 and 500,00 miles. Jeff Dahn - the lead researcher and someone that we featured in the past - and his team have been extensively testing these cells and they think - based on the results - that a new type of battery could power an electric car for over 1.6 million kilometers or 1 million miles.
Read more: Electrek
With the release of the new Porche Taycan, Porsche announced a new record for a four-door, all-electric sports car on the Nürburgring race track. A few days later, Elon announced on Twitter that Tesla is sending a Model S to the circuit "next week" (which is now this week). What we know so far is that Tesla will be running on an open track day, which means they can't even try to beat Porche's new record. If you ask me, this seems smart since trying to beat Porche's record on a track that Porche uses all the time is probably not a great idea. People criticize when Elon shares this things on Twitter but something great that came out of it is that F1 World Champion Nico Rosberg volunteered to drive for Tesla at Nürburgring, amezeballs!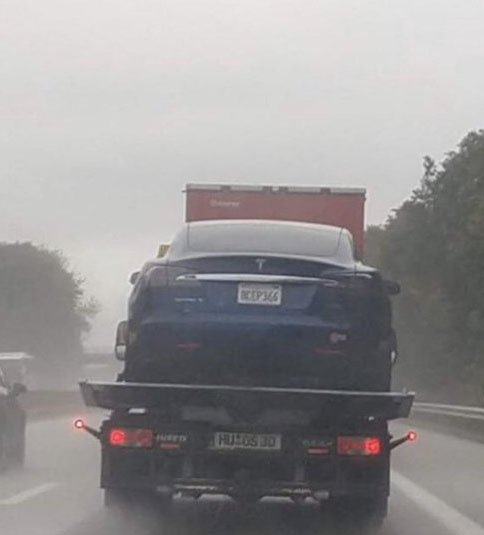 Read more: Twitter
At least the cancellation fee is going to be gone the rest of September, if you are in a situation where renting makes sense - thinking about moving in a few years or just don't want to make the longer financial commitment - take a closer look at it now because we don't know what Tesla is going to do in October.
Read more: Twitter
If you are interested in something like what is shown on the video look at the post for more details.
Read more: TMC Forum
Tesla listed it a few months ago and then took it down. Now it's back but with the following note "Limited inventory available. Once current stock is sold, this product will no longer be available."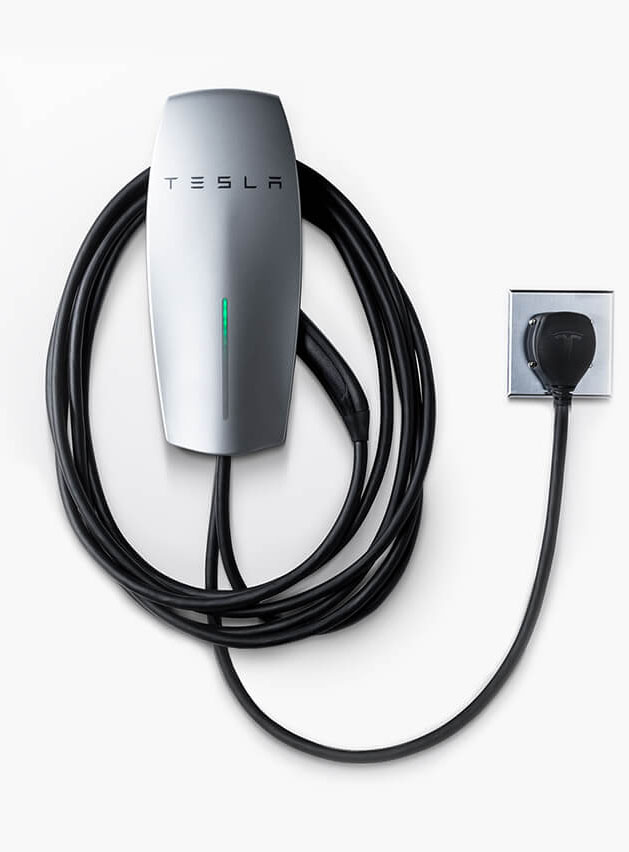 We are in the last month of Q3 and Tesla - as always - is trying to add incentives for folks to get a new Tesla. This means you and anyone using your referral link can now earn 2,000 miles of free Supercharging when purchasing a new Tesla car or solar panels as long as this happens before October 1st. If you are in the market for a new Tesla and need a code to get this free Supercharging ,you can use our referral code https://www.tesla.com/referral/ignacio9266
Read more: Tesla
What the acronym?
As Tesla fan I find myself sometimes having to remember what are all those acronyms, here is a list of the ones you can find in this issue.
FSD - Full Self-Driving
DIY - Do It Yourself
EV-A - Electric Vehicle Rate A
kWh - Kilowatts per hour
TMC - Tesla Motors Club
---
Support Tesletter
Tesletter is put together by
Ignacio
and
Vanessa
. We're really grateful for all the love and feedback we receive. Special thanks to our
supporters
. If you like what we do, please consider supporting Tesletter. All the funds will go into making Tesletter more awesome.