If you are just now finding out about Tesletter, you can subscribe here!
If you already know Tesletter and want to support us, check out our Patreon page 🙏
Issue 55 - My car updates
We got inspired and started a t-shirt shop to share our love about Tesla with our designs. Hope you like them and enjoy wearing them as much as we do.
If you like them, help us spreading the word and tweeting your favorite design!
As Tesla starts delivering FSD features - hopefully this will start soon - they have the plan to increase the price of the software package. We are looking forward to see what thew show in their webcast on Monday.
Read more: Twitter
For $775 this kit from BearBu would give you a 360 view of your car. It took LowTech two days to install it but the result are pretty cool. I would recommend you to watch the video and look at how the cameras look from outside.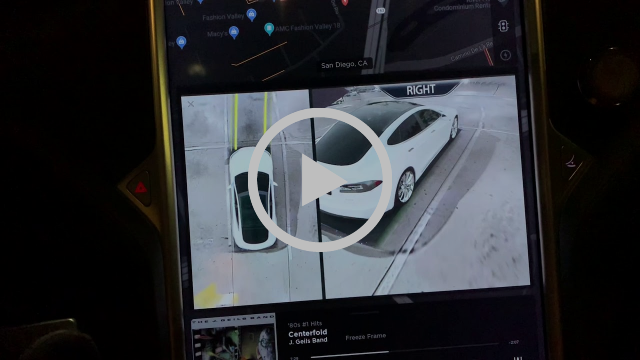 Tesla has decided to pull the plug on their $35k version of the M3 (SR). Honestly, given the difference in price, I personally think SR+ gives you more bang for your buck. Going forward, Tesla also factored Autopilot as part of the price and included it in all cars. If you are interested in the SR version, you can still order it off menu at a store or via phone. If you are getting a new Tesla and need a referral code, you can use ours https://ts.la/ignacio9266.
In another surprising move, they started a leasing program for M3. If you think this is a good option, you have to know there's a catch. You can't purchase the car at the end of the lease, you would need to return it since Tesla is planning on using those for their future float of autonomous taxis. Did we say we are so much looking forward to see what they present on Monday related to Autopilot?
Read more: Electrek
Here are images of Sentry Mode working on HW2. While it doesn't record video like it does in HW 2.5, it shows a feed of the triggered camera.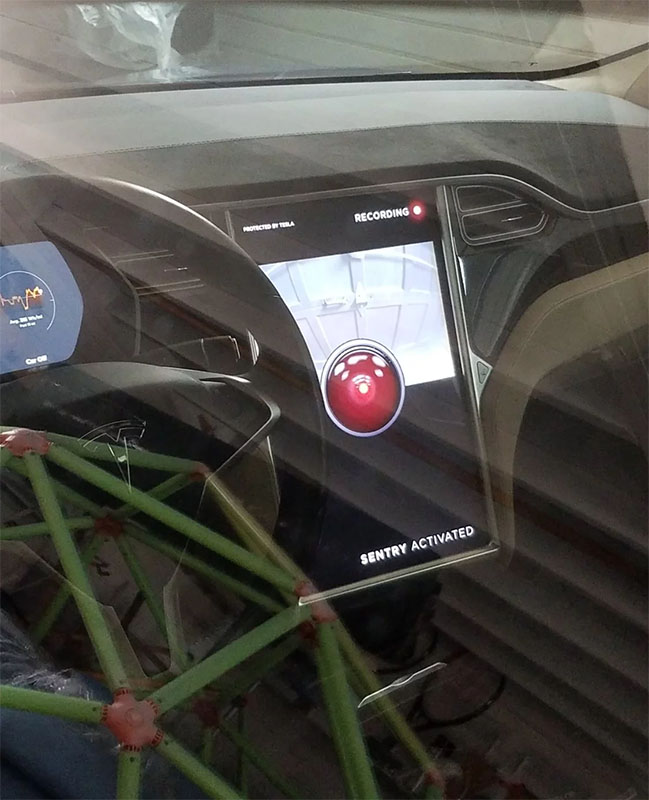 Read more: Reddit
Last Saturday our family spent a really nice morning attending the Earth Day EV Ride & Drivin Palo Alto. I heard about it through the Tesla Owners Silicon Valley group and decided to volunteer some of my time to share with people the wonders of having an electric vehicle. Meanwhile, our girls had fun in the park, dancing, playing, and learning new things about how to better take care of our planet.
Read more: Tesletter
Kenneth Moore reported on Twitter that his M3 paused the music when an ambulance approached them and resumed it when it was out of ear shot. This is the first time that we've heard about something like this. Have you seen it happen before?
Read more: Twitter
NIO released a mobile charging service that recently expanded to other cars including Tesla. Honestly, I think something like this would make a lot of sense in the US. You could just park anywhere and a van would come and charge your car, brilliant!
Read more: Twitter
What the acronym?
As Tesla fan I find myself sometimes having to remember what are all those acronyms, here is a list of the ones you can find in this issue.
FSD - Full Self-Driving
HDMI - High-Definition Multimedia Interface
SR - Standard Range
HW2 - Hardware 2
HW2.5 - Hardware 2.5
HW3 - Hardware 3
EV - Electric Vehicle
M3 - Model 3
---
Support Tesletter
Tesletter is put together by
Ignacio
and
Vanessa
. We're really grateful for all the love and feedback we receive. Special thanks to our
supporters
. If you like what we do, please consider supporting Tesletter. All the funds will go into making Tesletter more awesome.