If you are just now finding out about Tesletter, you can subscribe here!
If you already know Tesletter and want to support us, check out our Patreon page 🙏
Issue 90 - Top gadget of the decade
Earlier this year, Google added the ability to search for charging stations. Now, they are introducing the ability to filter results based on what type of plugs are available. It's great to see how Google is catching up with key features for EV owners like this one.
Read more: Android Police
A couple of weeks ago we partnered with Jeda to give away a Jeda Wireless Pad and it turned out to be one of our more popular contests. Model 3 owners love this wireless charger, and if they do, it must be for a reason. Or for many reasons: easy to install, non slippery, great design and UX, and compatible with most mobile devices in the market.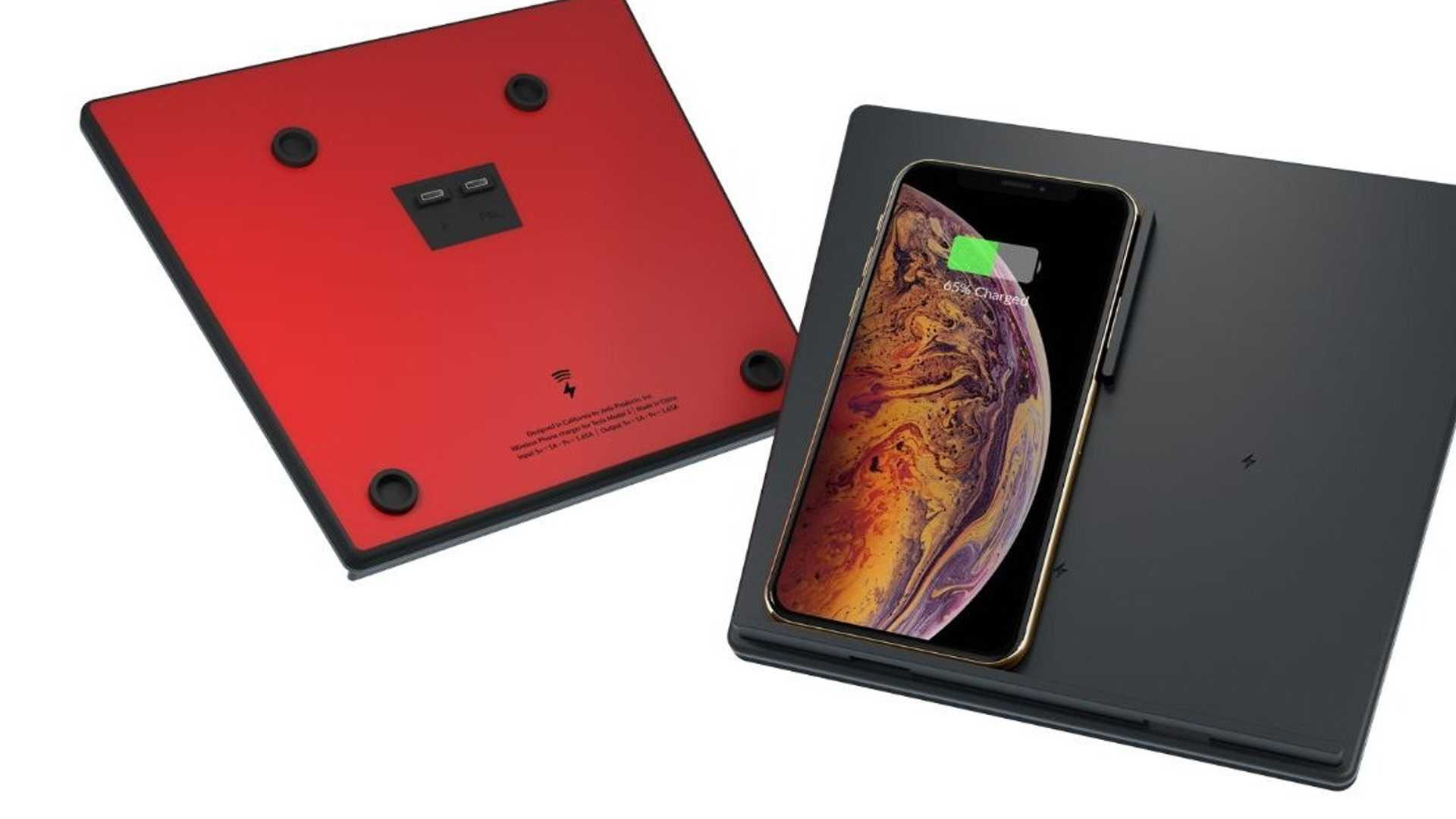 Love it? Buy it now!
This year Vanessa decided to quit her job of 7 years and start working full time on Tesletter. If you're curious to know more about her journey, she wrote a blog post reflecting on her goals for 2019 now that the end of the year (and the decade!) is close.
If Tesletter is helpful to you and want to help us, please consider becoming a Patron to support her with this transition: https://patreon.com/tesletter
Read more: Medium
One would think a car doesn't belong in a list of gadgets, but one would be wrong. Happy to see that a publication like the Time Magazine recognizes the impact of the Model S on the last decade, and the decade to come: "The electric sedan has slowly reshaped the trajectory of the automotive industry, forcing competitors to embrace a battery-powered future instead of the gas-guzzling present, and challenging the belief that electric cars can't be cool."
Read more: Time Magazine
If you're looking for gift ideas for the Tesla owners and fans in your life, look no more, we've got you covered. This week, we have also launched new t-shirts and onesies (thank you @raphy_martinez for the idea!) that we think you'll like.
Looking for wraps, coolers, or mats? Check out Teslabros and Tesmanian exclusive deals for Tesletter readers!
It is well known that Autopilot behavior is not the same in all countries since Tesla needs to adapt it to the regulations in the different markets. After the last software update 2019.40.2.2, Tesla has "reduced" the following Autopilot capabilities:
Auto Lane Change in divided roads only, with a min. wait of 1.5 seconds
Limited Autosteer
Summon within 6 meters of your car only
Reminder to touch steering wheel after 15 seconds
Read more: Electrek
After the 2019.40.* updates that introduced Supercharging improvements for Model 3 MR, SR and SR+ cars, the first reports are starting to fly around. @TeslaOwnersLV (with an SR+) has reported seeing charging rates of 600 mph in a V2 Supercharger. Before the update, his charging rate usually leveled off at around 100-106 kW. Way to go Tesla!
Read more: Teslarati
SmartCharge New York has launched a new program to help EV owners reduce the cost of charging and enhance electric grid efficiency and resiliency. The gist of it is that you get rewards for charging in the Con Edison service territory and off-peak hours, which let you earn up to $1,000.
Read more: FleetCarma
Want faster acceleration 0-60 mph? No problem. Tesla has confirmed that all AWD Model 3s with version 2019.40.2 or newer can now upgrade to improve their acceleration from 4.4 to 3.9 seconds. Just wow.

Read more: Reddit
When asked (again) about an MCU1 upgrade, Elon replied on Twitter that it's not worth it. That's probably because he doesn't have to suffer it, but at least he replied to one of our tweets saying its current problems could be fixed with software optimizations. We hope it happens soon!
Read more: Twitter
---
What the acronym?
As Tesla fan I find myself sometimes having to remember what are all those acronyms, here is a list of the ones you can find in this issue.
EV - Electric Vehicle
UX - User Experience
SR - Standard Range
SR+ - Standard Range Plus
MR - Mid Range
---
Support Tesletter
Tesletter is put together by
Ignacio
and
Vanessa
. We're really grateful for all the love and feedback we receive. Special thanks to our
supporters
. If you like what we do, please consider supporting Tesletter. All the funds will go into making Tesletter more awesome.