If you are just now finding out about Tesletter, you can subscribe here!
If you already know Tesletter and want to support us, check out our Patreon page 🙏
Issue 89 - Tesla on Tour 2019
We've designed a t-shirt with all the new features and awesomeness released by Tesla in 2019. It's going to be available till mid-January, get yours now! We hope you like it :)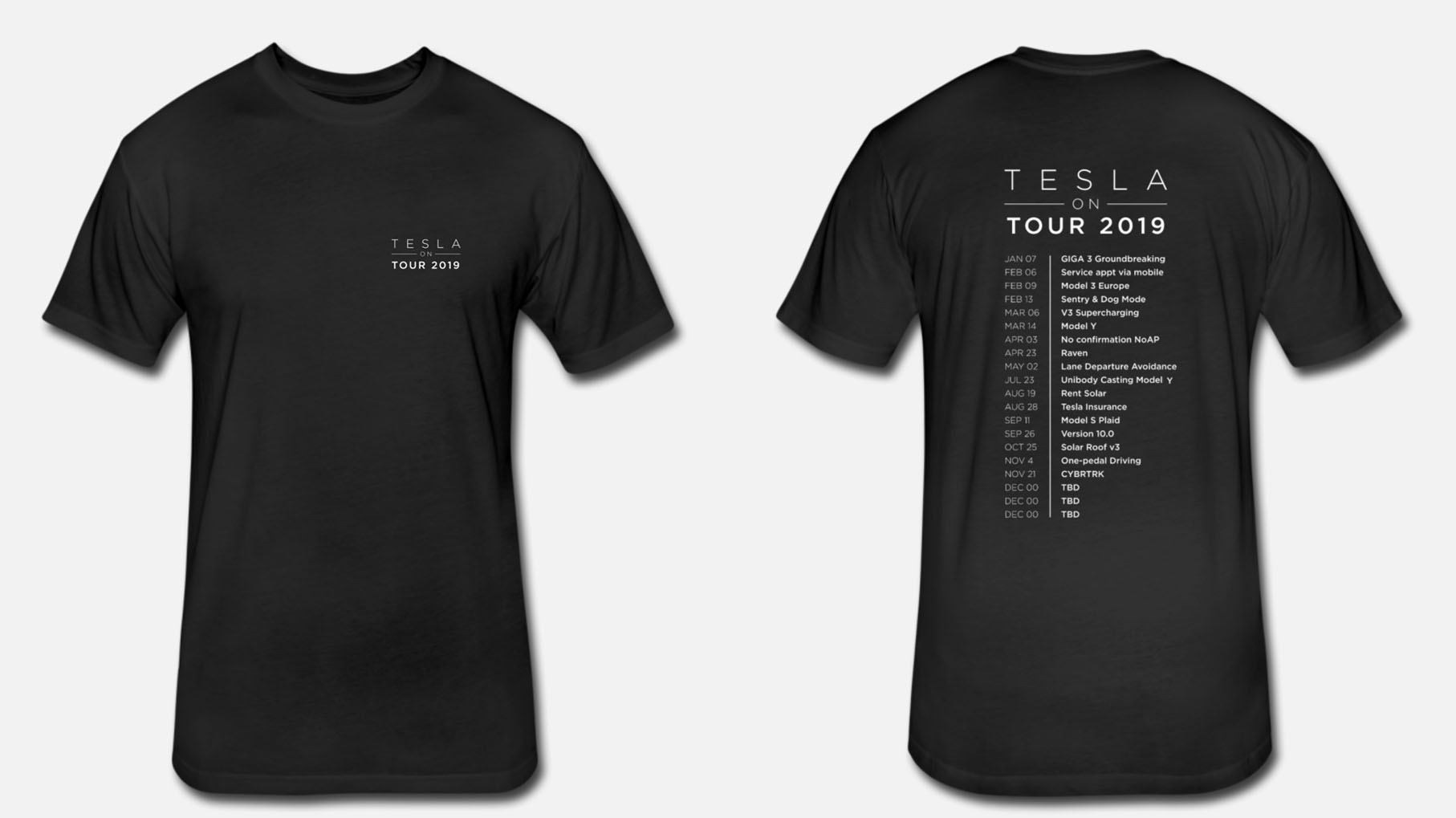 Read more: Tesletter
The car did well in some of the experiments, not so much in others. Interesting thread!
The tri-motor will be coming on 2021 instead of 2022 and the single-motor, rear-wheel-drive Cybertruck will be postponed to 2022 instead of the initial 2021 date given in the order page. Honestly, given the percentages that Elon first announced - 41% ordered the tri-motor vs only 17% ordered the single motor version - and the fact that Tesla will definitely make more money from the most expensive trim, it all makes sense.
Read more: Business Insider
We should be really close to the first deliveries of the 'Made in China' Model 3. Actually, this week we've seen pictures of freight carriers loaded with Model 3s in China.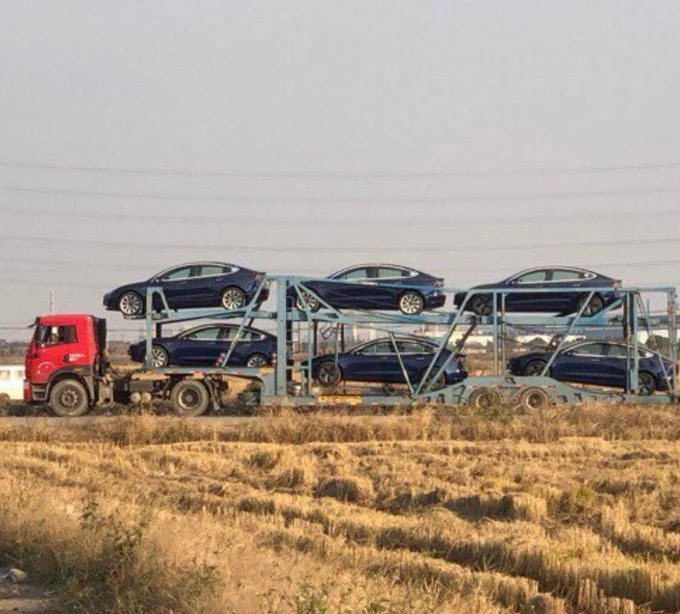 Read more: Tesmanian
Good video from Raj! More importantly, this video and an article from Teslarati got Elon's attention and this is when he said: "We can probably reduce the width by an inch and maybe reduce length by 6+ inches without losing on utility or esthetics".
Great news! We got this notification in our inbox in the Tesla app. This should alleviate some of the small repairs that body shops take too long to repair, as well as to bring the price down. If you have any experience with the service center taking care of small collisions please share your experience with us!
Read more: Twitter
We know that the Tesla browser supports a lot of different services but it's always good to have a separate app to access them directly instead of having to use the workaround. Greentheonly has found a bunch of icons in the new software that hint that more services will be added. The icons found are Comedy Central, Crunchyroll, Twitch, HBO, Mixer, and Youku.
Read more: Twitter
This is not a big change visually, but a few folks said that they removed the ability to adjust the headrest 😞
Read more: Reddit
Do you want to see Disney+ on your Tesla? Nate shows us how in this short video. Note: Disney+ didn't work on Tesla's right after the service was released.
'Greentheonly' has found new 3D assets in the Tesla's firmware (of course he has!). The two new assets are a stop sign and a traffic light:
Read more: Twitter
---
Support Tesletter
Tesletter is put together by
Ignacio
and
Vanessa
. We're really grateful for all the love and feedback we receive. Special thanks to our
supporters
. If you like what we do, please consider supporting Tesletter. All the funds will go into making Tesletter more awesome.