If you are just now finding out about Tesletter, you can subscribe here!
If you already know Tesletter and want to support us, check out our Patreon page 🙏
Issue 66 - Safety and 'the most fun possible'
Bonnie just had the opportunity of experiencing the new tool that Tesla is testing out to fix the yellow border problem - this is a somewat common problem for MX and MS. According to her, not all centers have the tool and it seems her SC got it just temporaly. As you can see in the pictures, it worked like a charm for her.
Read more: TMC Forum
The Tesla Model 3 just achieved one of the highest Safety Assist scores the Euro NCAP has seen to date. I have to warn you that this video can hurt sensibilities (a bunch of Model 3s were harmed during these tests). IMHO the most impressive part is after minute 2, where it shows how the car avoids colisions. As Elon said, "the best crash safety system is not crashing in the first place".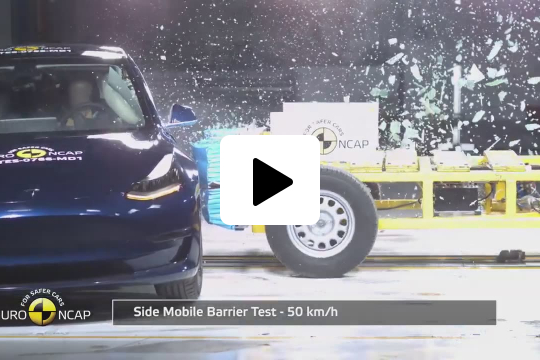 Elon Musk has said many times that his goal is to make a Tesla the most fun you could possibly have in a car. In other to achieve that, Tesla recently released improvements into their sketchpad app as well as a new racing game. Elon has also said on Twitter they will be releasing an app to tweak music and another one for car karaoke, woot?!
Read more: Twitter
Tesla's Gigafactory in Nevada is currently only 30% and is already a 1.9-million-square-foot building with 5.3 million square feet of operating space on three floors. Tesla currently produces there as many batteries as the rest of the world production combined and this is key to achieve Tesla's mission to accelerate the world's transition to a sustainable energy and transport system. Here is an interesting interview with their VP of of Operations at the Tesla Gigafactory.
Read more: Evannex
Tesla has officially announced that their service centers and their mobile service are now offering minor collision repairs. And you can do request it via the mobile app. This is really good news since it is one of the most common repairs. We actually recently had to replace our fender and bumper after hitting a pole getting out of a parking space, here you can read more about it.
Good summary about the new goodies in the new 2019 Tesla Model S (Raven). Even though I'd recommend you to skip to 1:30 and to ignore the comments about how outdated the interior looks, I still think it's a good video about the new features added to the car.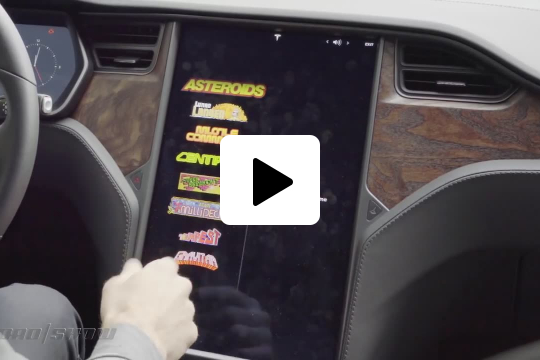 Tesla released this week their third revision of Smart Summon, this time the improvement is what they call 'Standby Mode', according to Electrek the goal of Standby Summon is for the car to start moving much faster once the owner starts summoing their car, to achive that Standby Summon keeps keep sensors, cameras, and computers powered, this would create extra battery drain, although I'm not sure it is going to be more that what Sentry mode would actually consume.
Read more: Electrek
What the acronym?
As Tesla fan I find myself sometimes having to remember what are all those acronyms, here is a list of the ones you can find in this issue.
LR - Long Range
SC - Service Center
MCU - Media Control Unit
MX - Model X
MS - Model S
NCAP - New Car Assessment Programme
---
Support Tesletter
Tesletter is put together by
Ignacio
and
Vanessa
. We're really grateful for all the love and feedback we receive. Special thanks to our
supporters
. If you like what we do, please consider supporting Tesletter. All the funds will go into making Tesletter more awesome.