If you are just now finding out about Tesletter, you can subscribe here!
If you already know Tesletter and want to support us, check out our Patreon page 🙏
Issue 59 - 2019.16.1 You win some, you lose some
u/crujones43 shared on Reddit his designs, you can see them here:
If you have access to a 3D printer and want to print it yourself, he also made the files available for free. If you don't want the coin holder, here is the same design without it.
Read more: Reddit
We're giving away an awesome Tesletter t-shirt to a lucky winner of our May contest. To enter the contest, RT this and subscribe to our newsletter (if you're receiving this email, you don't need to subscribe again, but your friends will have to :)). The winner will be announced on Twitter (@tesletter) on 5/31.
Not new, but I recently ran into this video because the person on the video (the grandfather of the author) passed away a few weeks ago (he was 100 years old!).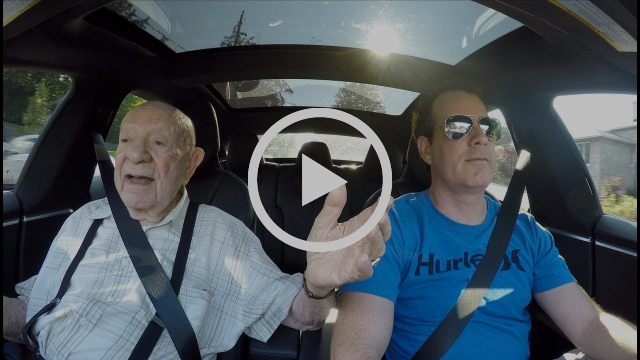 One of the main problems on EV adoption is the lack of awareness and its misconceptions. This is why Brenden Mulligan - long time Tesletter subscriber - has created this fantastic article to respond to the FAQ for perspective M3 buyers. Good job Brenden!
Read more: Medium
After having his window smashed, stilweezy decided to repair it himself and recorded the entire process. I hope this doesn't happen to any of you, but with the increment on smash and grabs (specially in the Bay Area), this is useful.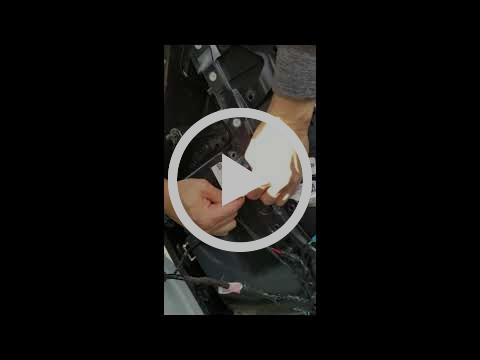 I use 2FA in all the accounts whenever it's available, and you should too (at least on most important accounts like email). Security is important and even more when it can reveal your location, turn on your car, etc. Let's hope Tesla adds 2FA soon!
Read more: Twitter
I love watching videos of the factory! Enjoy this one which is the third part of the Fremont Factory, by CleanTechnica. If you are an owner and haven't taken the Fremont tour we highly recommend it, let us know if you don't know how.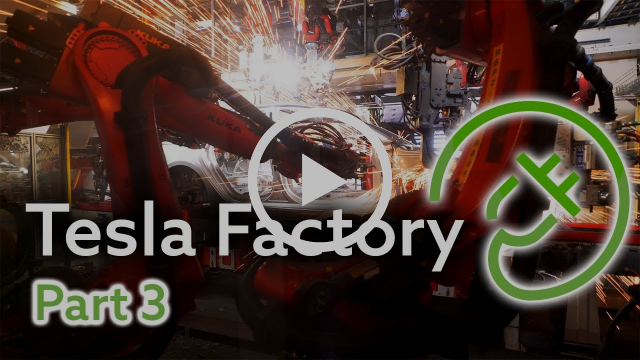 The well known Stats app just released their desktop app (Mac only). If you want to check the battery status and remaining range right on your desktop without having to pull up your phone, this app is for you.
According to a support representative, 2019.16.1 should start releasing by the time you get this newsletter. Thanks to our great verygreen we know what is coming with 2019.16.1, and while it brings a lot of good stuff, it's introducing some limitations for Tesla owners in Europe. According to the release notes:
Due to new local regulations, the limit of how far the steering wheel can turn while Autosteer is active has been adjusted. This may reduce Autosteer's ability to complete sharp turns.
To initiate Auto Lane Change, the turn signal must be engaged to the first detent (held partially up or down) and the lane change must start within 5 seconds of engaging the turn signal.
Your phone must be actively connected to your car via Bluetooth while using Summon.
You can release the rest of the release notes here. Honestly, if I were in Europe I would wait to see what great things 2019.16.1 brings before updating.
Read more: Reddit
All Tesla Model S and Model X vehicles produced after May 1st, 2019 have the technical capability to charge at CCS Combo 2 charging sites with the use of a CCS Combo 2 adapter. Tesla also confirmed that they will start offering retrofits for older Model S and X soon ($500). This is good news if you own a Model S or X and the Supercharger network isn't great in your area. If you can do all your charging on the road using the Supercharger network tho, it doesn't seem to me like you need to purchase since all Superchargers have the "Tesla connector".
Read more: Reddit
What the acronym?
As Tesla fan I find myself sometimes having to remember what are all those acronyms, here is a list of the ones you can find in this issue.
FSD - Full Self-Driving
MCU2 - Media Control Unit. #2 has a more powerful Intel x86_64 processor. All Model 3 have this version as well as the Model S and Model X built after end of March 2018.
ADAS - Advanced Driver Assistant System
HW2 - Hardware 2
AP - Autopilot
---
Support Tesletter
Tesletter is put together by
Ignacio
and
Vanessa
. We're really grateful for all the love and feedback we receive. Special thanks to our
supporters
. If you like what we do, please consider supporting Tesletter. All the funds will go into making Tesletter more awesome.