Off ramp
Past Tesletter articles
The latest software update brings these long-waited features to the M3 in addition to speed limit mode and TACC on-ramp off-ramp released for MX and MS as well.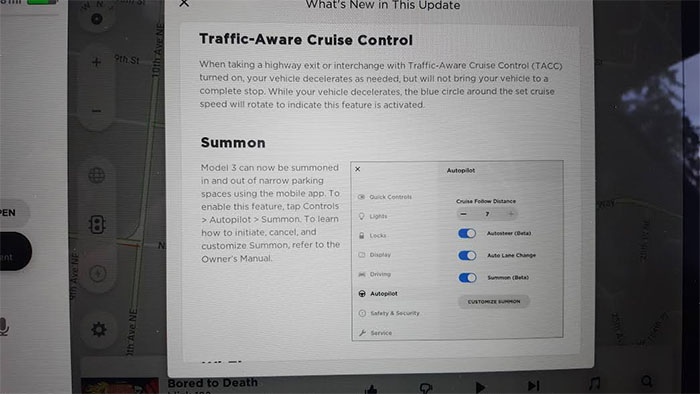 Read more about 2018.24.1
From issue #14
We don't cover Tesla's stock, financial results, or other stuff that isn't their product but this time during the Q2 call, they made really cool product announcements:
v9 would include on-ramp off-ramp AP with automatic lane change when possible
Hardware 3 will be introduced next year. According to the announcement, the new hardware is a chip designed in-house. This chip is designed explicitly for neural network processing. There are drop-in replacements for the Model S, Model X, and Model 3. According to Elon, the current Nvidia hardware can process 200fps while this new one can process over 2000fps.
The coast-to-coast trip on AP won't happen soon. The AP team is focused on «safety features» like recognizing stop signs and traffic lights in a super reliable way. They don't want to distract the team or do it with a predefined hardcoded route, so it's going to have to wait.
From issue #19