TeslaRideFinder.com is a brand-new, enthusiast supported website designed to allow anyone interested in a Tesla to arrange a test ride from a nearby volunteer owner. There is no charge to either owners or buyers to use this site.
As we all know, almost everyone who ever rides in a Tesla wants to own one for themselves. Tesla only has showrooms in about half of all US states and even in states which do have a showroom, large segments of the population live a considerable distance away from that showroom. TeslaRideFinder.com tries to alleviate this problem by signing up volunteer owners who share the desire to convert the world to sustainable transportation and who would be willing to occasionally go for a test ride and spend a brief amount of time answering questions about Teslas and electric vehicles in general.
Of course, when the new Tesla buyer purchases a Tesla using your referral code, you earn 1,000 free Supercharger miles under the Tesla referral program currently in effect.
For a limited time, Tesla Ride Finder is also offering a $50 bonus to all volunteer owners whose test rides result in the purchase of new Teslas.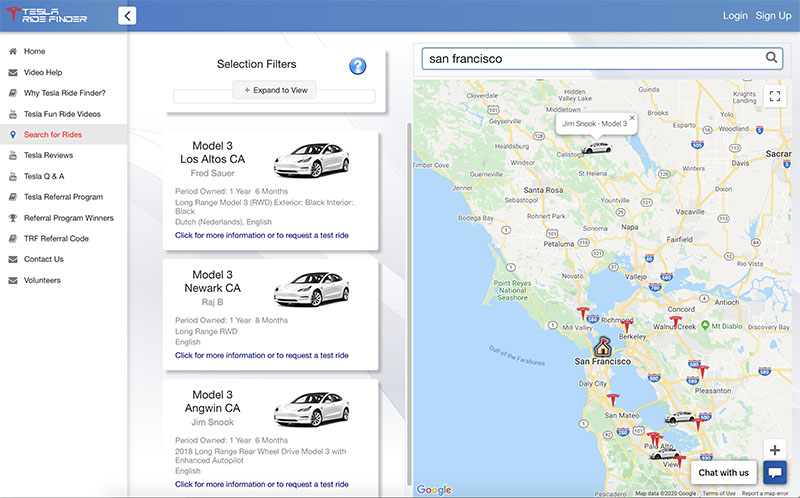 Read more: TeslaRideFinder