If you are just now finding out about Tesletter, you can subscribe here!
If you already know Tesletter and want to support us, check out our Patreon page 🙏
Issue 45 - New Tesla's Amazon store
Elon just tweeted that Sentry Mode and Dog Mode will be rolling out to the fleet next week. We are excited about this one, and it's been a while since the last software update that included significant new features. What do we know about them:
Sentry Mode - All your cameras would record in case of a robbery and blast music to attract attention. If this works well it would be super useful given the number of smash and grabs in areas like the Bay Area
Dog Mode - Car would maintain a temperature, play some soft music for your dog, and display a message on the MCU saying that the car is on climate control and monitored by the owner
See Elon's tweet
Tesla Referral program is over, its last day was Feb 2nd. If you happen to have any unclaimed awards, you have until April 1st to select them. If you unlocked the level "Founders Series Roadster" and have a discount for the Roadster (yeah, I envy you!), they will expire one year after the Roadster becomes available to order.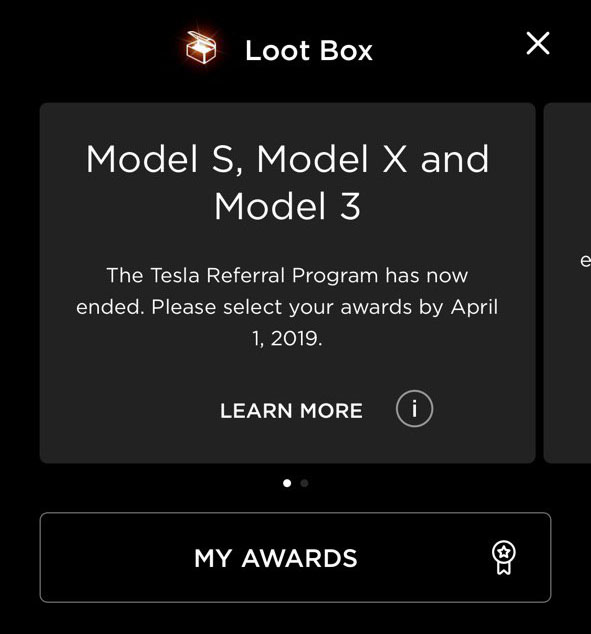 Read more: Tesla
u/tp1996 put together a list of what was discussed:
NoAP - Option to disable stalk confirmation coming in a few weeks.
Traffic Light and intersections - Currently working at about 98% success rate. Goal is 99.999%+.
Stop sign detection - Elon said this was very easy and trivial as it can be geo-coded, and stop signs are very easy to recognize.
Navigating complex parking lots - Includes parking garages with heavy pedestrian traffic.
Advanced Summon - Will be first example of car being able to navigate complex parking lots. ETA "Probably next month".
Read more: Reddit
Tesla launched an Amazon store to sell their merchandise which means we can now get our Tesla merchandise at Amazon Prime speed (2 days baby!). If you are feeling generous and want to send us a black mug we won't say no :P
We knew all Teslas in Europe come with Spotify instead of Slacker but here is the first image of Spotify on a Model 3.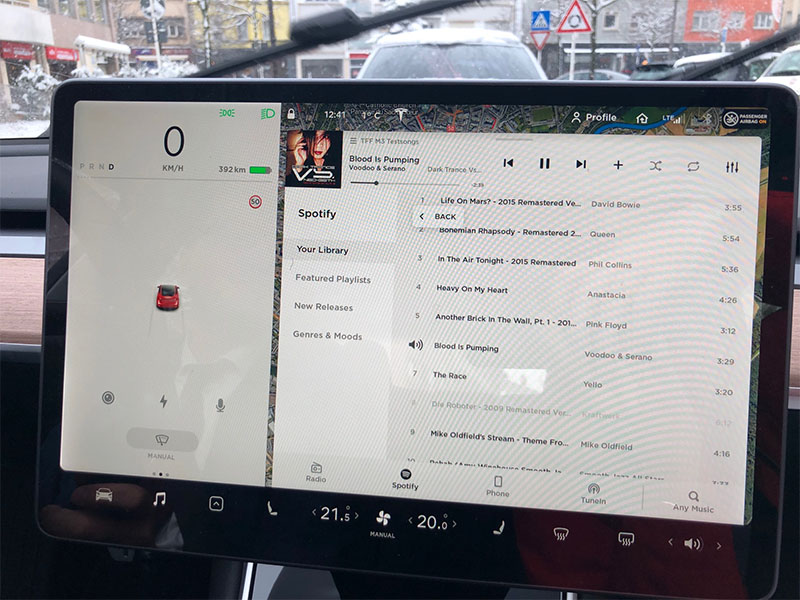 What the acronym?
As Tesla fan I find myself sometimes having to remember what are all those acronyms, here is a list of the ones you can find in this issue.
FSD - Full Self-Driving
NoAP - Navigate on Autopilot
ETA - Estimated Time Arrival
---
Support Tesletter
Tesletter is put together by
Ignacio
and
Vanessa
. We're really grateful for all the love and feedback we receive. Special thanks to our
supporters
. If you like what we do, please consider supporting Tesletter. All the funds will go into making Tesletter more awesome.