If you are just now finding out about Tesletter, you can subscribe here!
If you already know Tesletter and want to support us, check out our Patreon page 🙏
Issue 3 - California's Red Decal policy for dummies
While there are no release notes changes, people have been reporting differences in the Tesla's web browser. The user-agent of the browser for MCU 1 cars now matches the MCU 2 cars and is capable of rendering pages that weren't rendering before.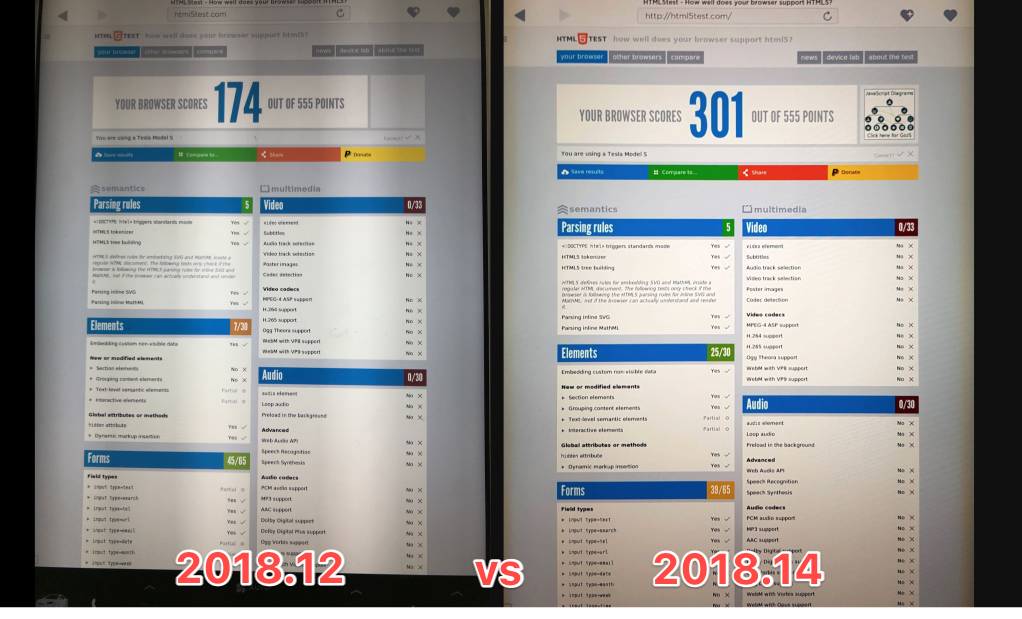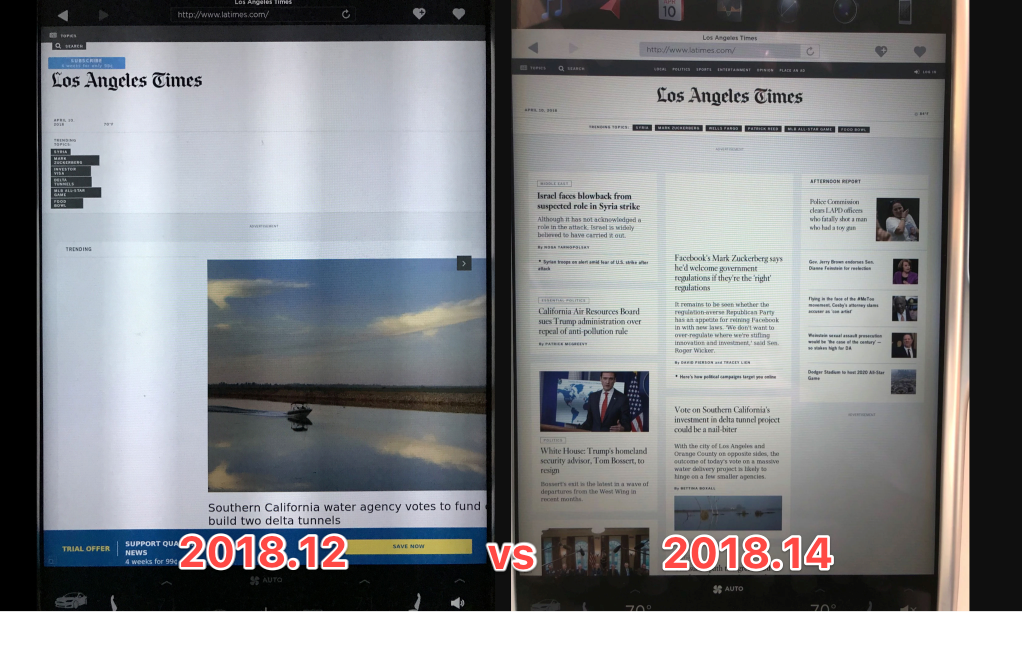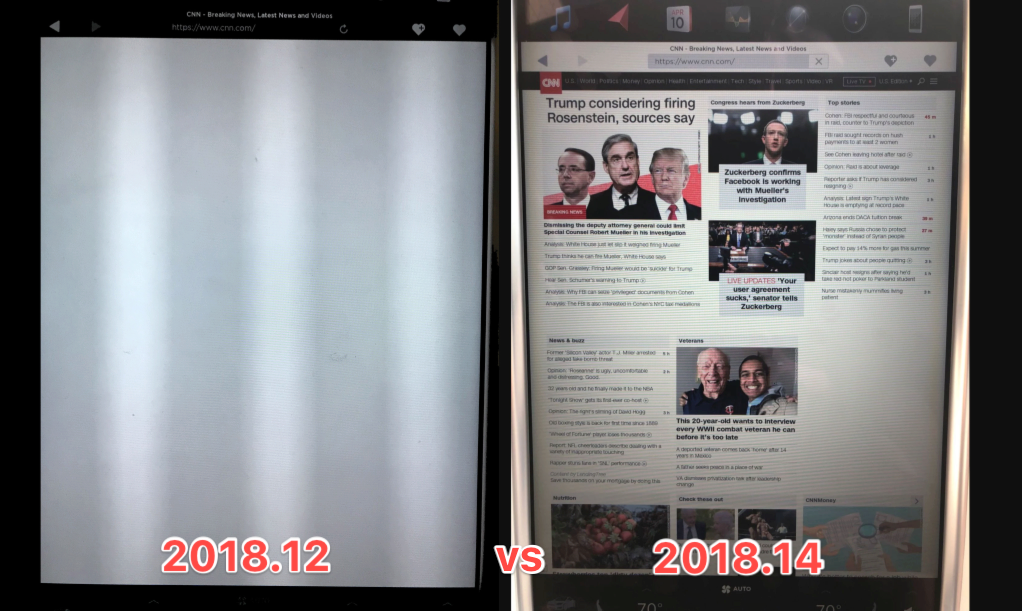 Read more: TMC Forums
Tesla is rolling out their own traffic-based navigation. People who are receiving 2018.14 and have the new maps are now able to enroll in traffic-based navigation and share their anonymized data with other Teslas.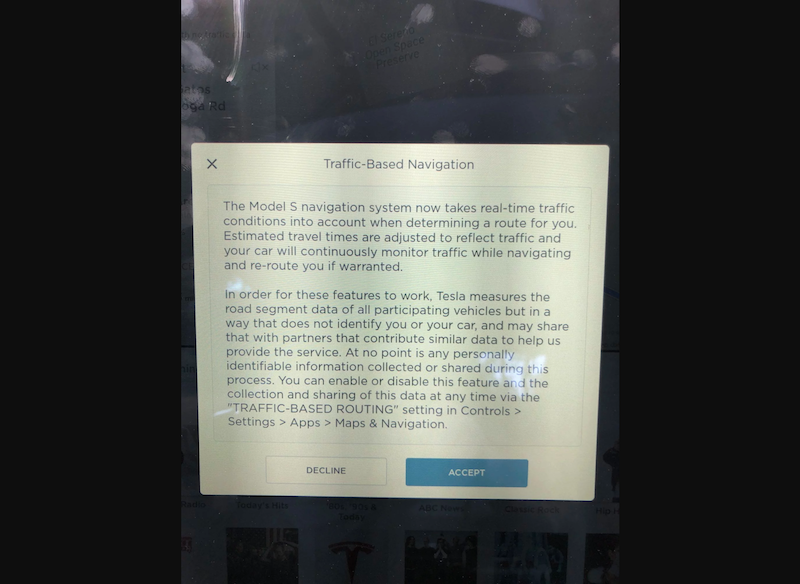 Read more: TMC Forums
Many of us feel FOMO every time that we get the notification that there is a new software version out. However, it seems like Elon wants to finally help us with it: "We will add a feature to allow request of latest software version".
When will we have it? Only Elon knows :P
Read more: Twitter.com
In the picture we can see the three frontal cameras as well as menu options for Full Sell Driving, Augmented Vision, and Autopilot Control.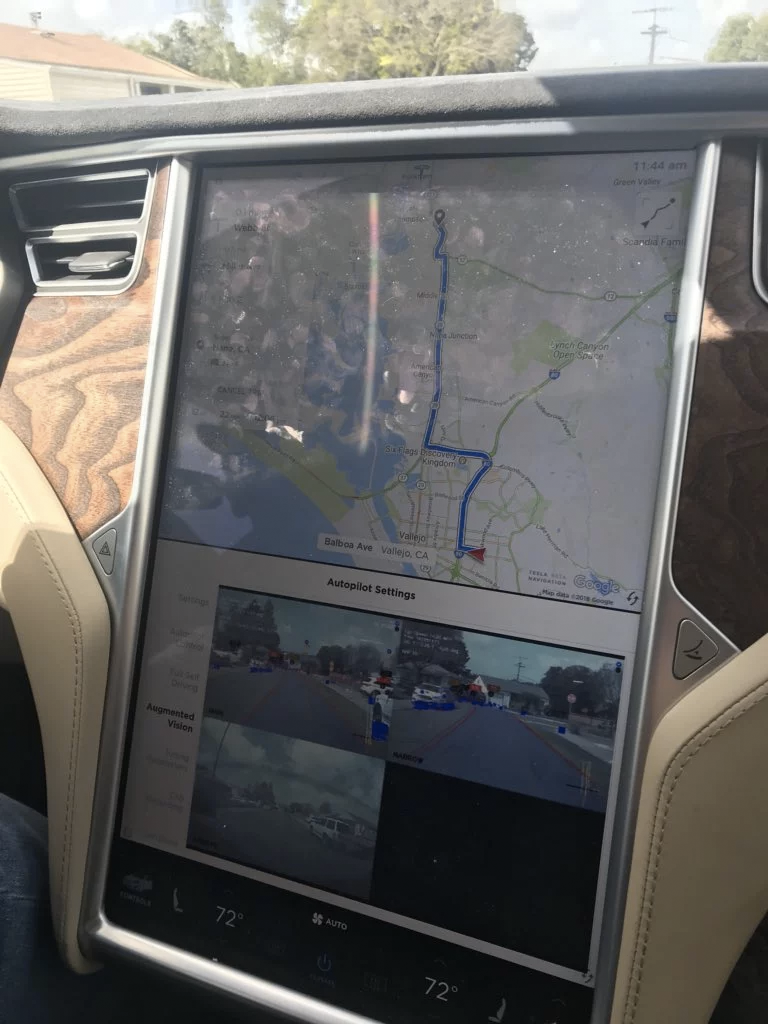 Read more: TMC Forums
As of January 1, 2019 the Clean Air Vehicle Decal program will be extended until January 1, 2022. Vehicles with a Clean Air Vehicle Decal originally issued between January 1, 2017 and December 31, 2018 are elegible to participate.
Read more: Reddit
Lex Fridman (MIT) is leading an effort at MIT aimed at analyzing human behavior with respect to Autopilot by using computer vision and needs Tesla owners to help him answering this Tesla Autopilot Survey.
Read more: TMC Forums
The consensus seems to be that the audio is a little front-heavy - so people faded it halfway to the back, boosted bass and treble slightly. dirtyfries also suggests to turn immersive to high since it enables the A-pillar speakers.
Read more: Reddit
What the acronym?
As Tesla fan I find myself sometimes having to remember what are all those acronyms, here is a list of the ones you can find in this issue.
MCU - Media Control Unit (touchscreen)
MCU 1 - Has an envidia NVIDIA Tegra-3 chip. All Model S and Model X built before end of March 2018 have this version.
MCU 2 - Has a more powerful Intel x86_64 processor. All Model 3 have this version as well as the Model S and Model X built after end of March 2018.
AP - Autopilot
AP1 - Autopilot hardware released after late September 2014 and before October 2016
AP2 - Autopilot hardware released after October 2016 and before August 2017
FOMO - Fear Of Missing Out. A.K.A when we read about new software updates that we're not getting yet!
---
Support Tesletter
Tesletter is put together by
Ignacio
and
Vanessa
. We're really grateful for all the love and feedback we receive. Special thanks to our
supporters
. If you like what we do, please consider supporting Tesletter. All the funds will go into making Tesletter more awesome.