If you are just now finding out about Tesletter, you can subscribe here!
If you already know Tesletter and want to support us, check out our Patreon page 🙏
Issue 53 - Tesla, take me to San Francisco
"Tesla will host investors on the morning of April 19th at our headquarters in Palo Alto to provide a deep dive into our self-driving technology and road map." Tesla, if you are listening, we are investors and would love to attend! You can send us our invite to [email protected]
Read more: Tesla
Updates about Tesla stopping for stop signs and traffic lights: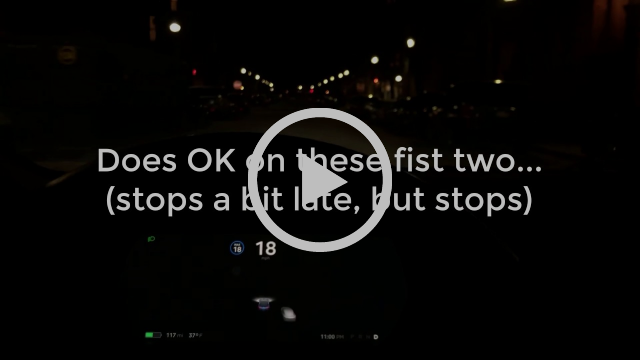 After a few weeks of rumors Elon was crystal about it on Twitter. He also clarified that retrofits will start when the software is able to take meaningful advantage of the Tesla FSD computer, which is an order of magnitude more capable than the current one.
Read more: Twitter
Just say "take me to San Francisco" and your Tesla will automatically get on the Bay Bridge, pay the toll, and drive all the way to San Francisco with 0 disengagements.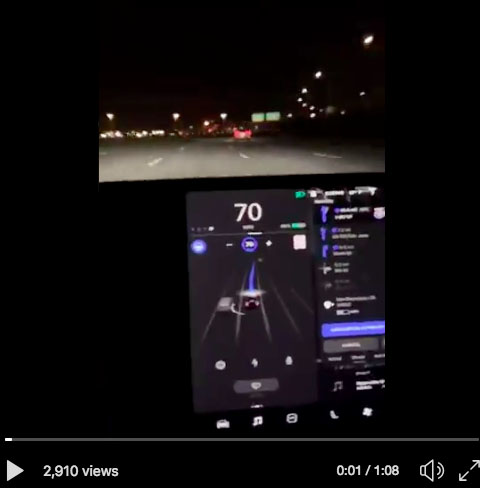 NoAP without confirmation is here! Interesting bits from Tesla's announcement:
Since first introduced Navigate on Autopilot, drivers have traveled more than 66 million miles using the feature, and more than 9 million suggested lane changes have been successfully executed
In the Autopilot settings menu, Customize Navigate on Autopilot will now display three additional settings – Enable at Start of Every Trip, Require Lane Change Confirmation, and Lane Change Notification
Drivers can elect to get notified about an upcoming lane change by receiving an audible chime as well as a default visual prompt
Through our internal testing and Early Access Program, more than half a million miles have already been driven with the lane change confirmation turned off
Tesla just started rolling out this feature to customers in the U.S., and will be introduced in other markets in the future
Elon confirmed that the NN is upgraded in this release too, it isn't just a settings change
What we've heard from a person with access to the Early Access Program that "It is the single most revolutionary feature that has been added since I bought the car"". C'mon Tesla, hit us!
Read more: Tesla blog
The Model 3 comes with a battery that turns on when the temperature of the battery pack goes below a certain threshold (about +5°C/41F in u/Wugz observations), but only when your car is charging or preheating. Prior to 2019.8.3, the measured amount of power used by the heater was ~2.5 kW, but on 2019.8.3 u/Wugz observed an increment up to 6 kW. According to his calculations, that decreases the amount of time to wait before charging by as much as 60%. Thanks for sharing this u/Wugz!
Read more: Reddit
greentheonly discovered new voice commands in the software, some of them are not even wired yet. These are some of them:
Enable Sentry mode
Disable Sentry mode
Keep Tesla safe
Turn Sentry on/off
Read more: Twitter
According to the author he filmed this with an Insta360 attached to his car with a stick. Pretty cool!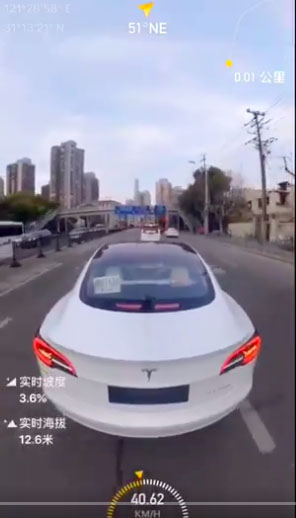 What the acronym?
As Tesla fan I find myself sometimes having to remember what are all those acronyms, here is a list of the ones you can find in this issue.
TACC - Traffic-Aware Cruise Control
FSD - Full Self-Driving
AP2 - Autopilot hardware released after October 2016 and before August 2017
NoAP - Navigate on Autopilot
NN - Neural Net
FW - Firmware
---
Support Tesletter
Tesletter is put together by
Ignacio
and
Vanessa
. We're really grateful for all the love and feedback we receive. Special thanks to our
supporters
. If you like what we do, please consider supporting Tesletter. All the funds will go into making Tesletter more awesome.