The latest Tesla update 2019.36.1 (and 2019.36.2.1) introduces a new feature called 'Scheduled Departure' which is a long-awaited feature especially by Tesla owners who live in cold places. But what is 'Scheduled Departure' and how does it work?
'Scheduled Departure' allows you to program your car to be ready exactly when you need it. Up until now, Tesla allowed to program the start time of the charging, but not the end time; that feature was only available via third-party applications. What does 'ready' mean? Basically, it means finishing up charging, warming up the batteries, and turning on the AC at the right temperature. As you can imagine, being able to pre-heat the cabin is a very convenient feature in the cold and icy winter.
'Scheduled Departure' can be enabled by location, for example at home. To do so, go to Charging > Schedule, and then select 'Depart at' and set the departure time at the time you want your car to be ready to be driven.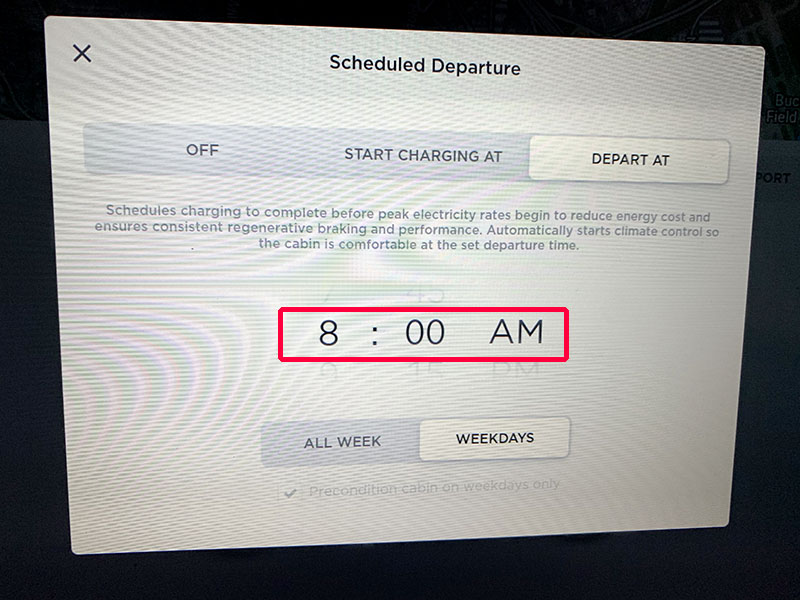 A second setting allows you to apply 'Scheduled Departure' all week or only weekdays.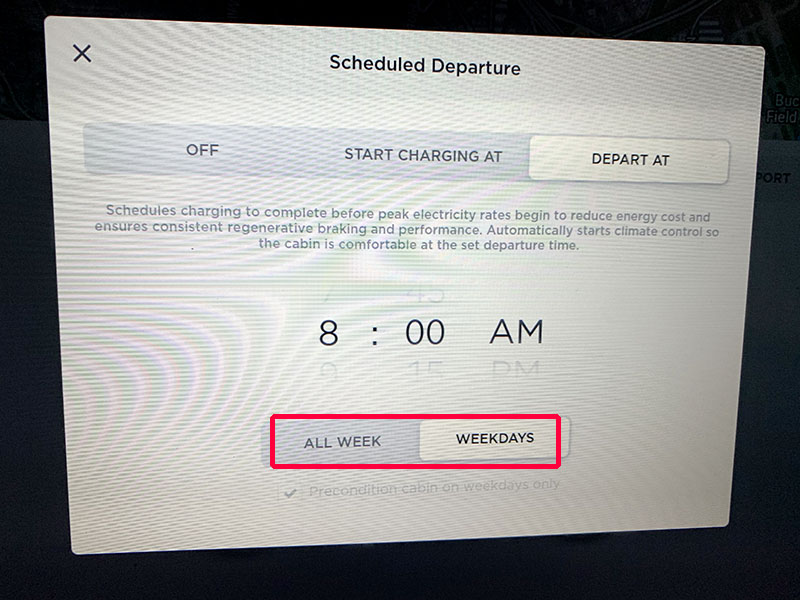 And even if 'All week' is checked, you have the option of only pre-heating the cabin during weekdays.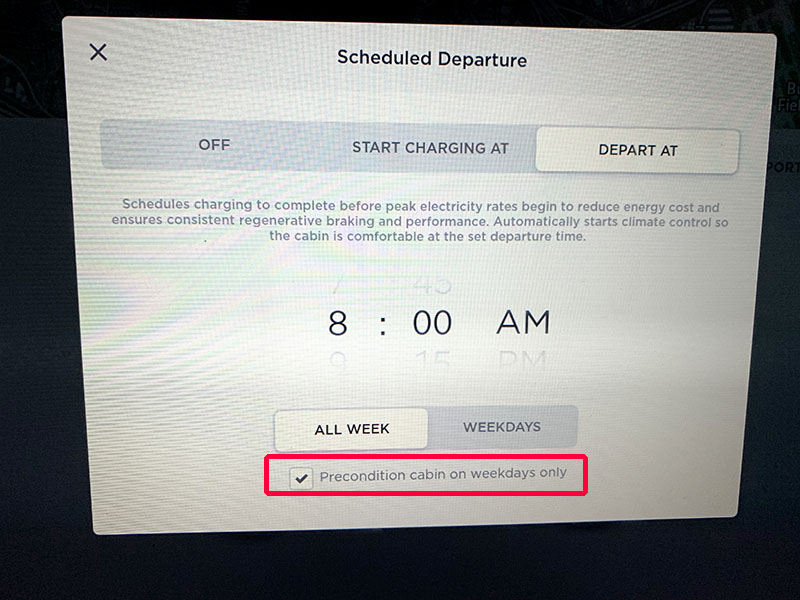 I hope this helped, please reach out if you have questions or I missed something important (contact at tesletter dot com).
Thinking in getting a Tesla soon? Use my referral code http://ts.la/ignacio9266