If you are just now finding out about Tesletter, you can subscribe here!
If you already know Tesletter and want to support us, check out our Patreon page 🙏
Issue 50 - Supercharger V3 is here and is amazing
Privater has created a few graphs comparing Superchargers v2 and v3. His Model 3 charges from 15% to 80% in 24 min, honestly it sounds fantastic!
Read more: Twitter
Good news for owners that have a Model S or X, the latest software - thanks to warming up battery when you head to a Supercharger - improves supercharging times by up to 25%. It is pretty amazing that cars from 2012 are still getting better! For now if you use the navigation when heading to a Supercharger, that way your car will charge faster.
According to Elon, between the software update, the new v3, and the increase in power in v2, Superchargers charge time will drop by a factor of 2 for the whole Tesla fleet and a factor of 4 for Model 3s. These changes more than double total Supercharger system throughput worldwide.
Read more: Twitter
The owner's manual in 2019.8.1 seems to include a detailed description about Enhanced Summon. Our prediction is that Enhanced Summon will be presented at the Model Y unveiling event and that Elon would Summon the Model Y to the stage.
Read more: Reddit
Tesla dropped FSD and AP for owners but Elon just announced that prices are going back to normal on Monday. This is after a few Tesla owners who already purchased EAP complained about having to pay more for FSD than people who didn't. If you own a Tesla and you want to take advantage of the lower prices for FSD or AP, hurry up and get them before Monday.
Read more: Twitter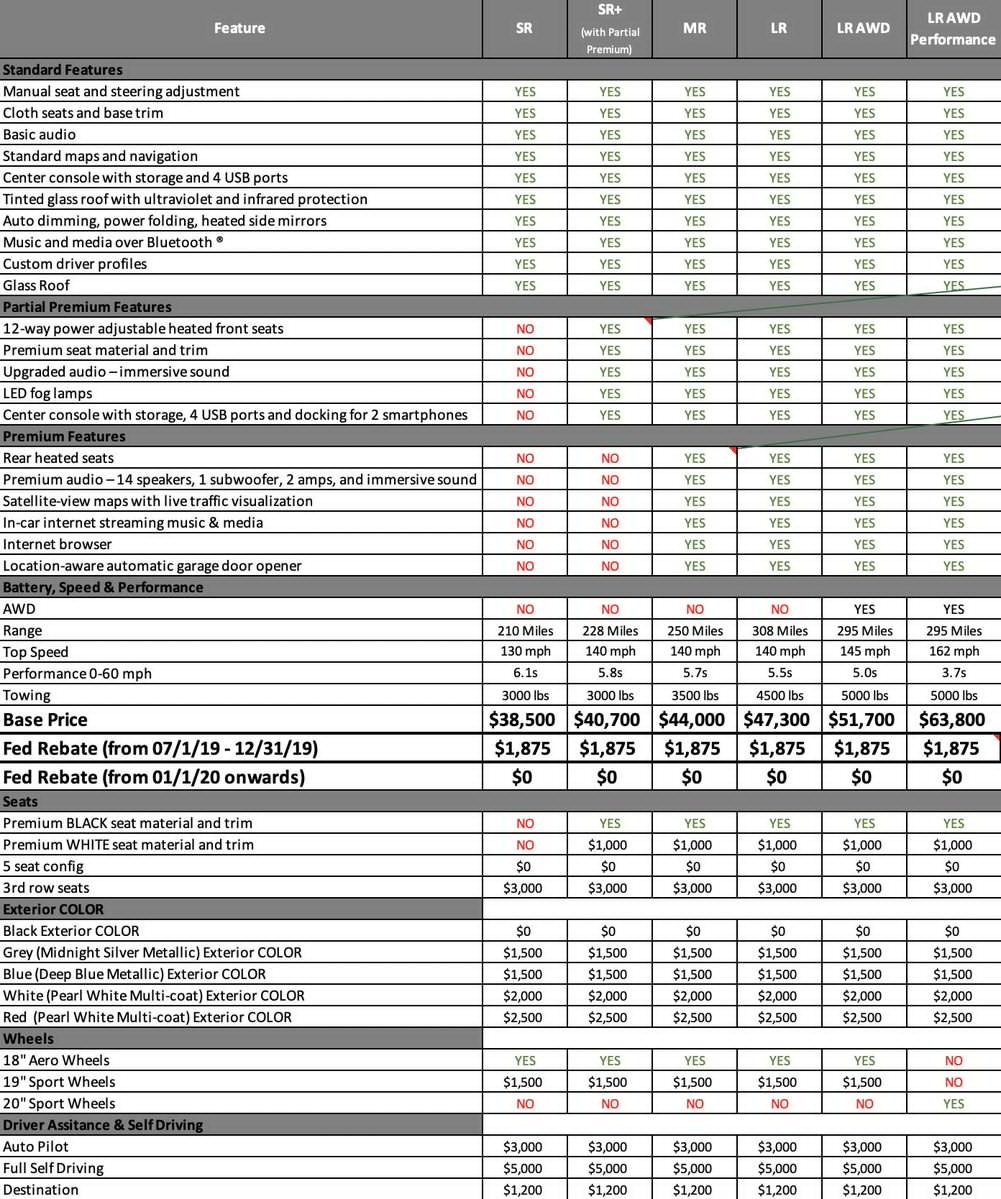 Read more: Twitter
Tesla announced last week that they were moving all their sales online. This week they announced a change of plans and will be closing only half of the stores that they first intended. As a result of keeping significantly more stores open, Tesla will need to raise vehicle prices by about 3% on average worldwide except for SR Model 3 that will keep the $35k price tag. The price increase is going out on Monday, March 18th, so if you were thinking about buying a Tesla and want to take advantage of the lower prices go ahead and order before Monday!
Read more: Tesla
What the acronym?
As Tesla fan I find myself sometimes having to remember what are all those acronyms, here is a list of the ones you can find in this issue.
AP - Autopilot
FSD - Full Self-Driving
EAP - Enhanced Autopilot
SR - Standard Range
---
Support Tesletter
Tesletter is put together by
Ignacio
and
Vanessa
. We're really grateful for all the love and feedback we receive. Special thanks to our
supporters
. If you like what we do, please consider supporting Tesletter. All the funds will go into making Tesletter more awesome.