If you are just now finding out about Tesletter, you can subscribe here!
If you already know Tesletter and want to support us, check out our Patreon page 🙏
Issue 37 - Testing traffic lights, stop signs & roundabouts
We wished for it last week and it's become a reality. Tesla's mobile app now offers nearby charging options including stalls available and nearby destination charging. Beautiful!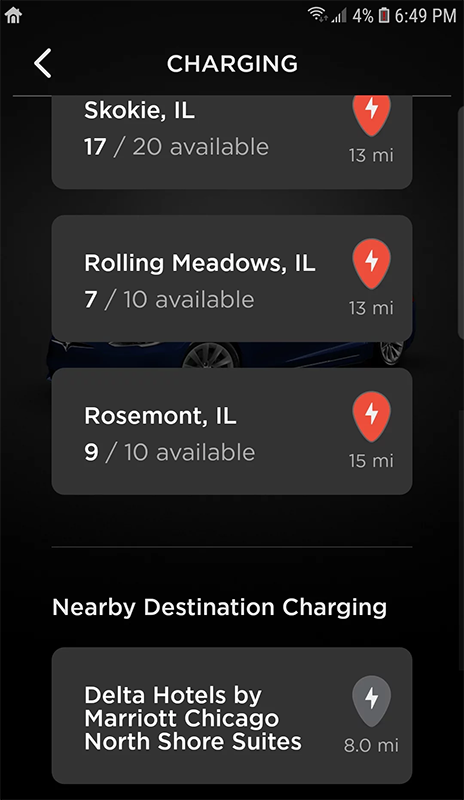 Read more: TMC Forum
Alvin Shen shared his experience after buying the $350 hardware upgrade with Electrek. According to the MX Tesla owner, a mobile technician was sent to do the installation, which lasted about an hour. It seems like it could potentially be problematic with 'pet mode', but other than that the system is working fine.
Read more: Electrek
Federal tax credit is dropping by $3,750 in 3 weeks and Tesla is offering full refunds if you get in the waitlist for cancellations or display cars and you can't get it this year. No excuses :) If you end up deciding on buying and we've helped you in any way, please consider using our referral code http://ts.la/ignacio9266
Read more: Twitter
The main reason being Tesla has a new screen in the works that will permanently resolve this on going issue with yellow bending. It'd be really cool if this were true, since this seems to be a pretty common problem.
Read more: TMC Forum
According to Elon's tweet your Tesla will soon be able to go from your garage at home to parking at work with no driver input at all. Hard to believe, but they're already testing traffic lights, stop signs and roundabouts in development software.
Read more: Twitter
A recent report from venture capital firm Loup Ventures found that the depreciation of Tesla's MS compares quite favorably with that of other vehicles in its class (Tesla Model S loses 28% of its value vs. Mercedes S-class ~36%, and BMW 7 Series 40%). Not that we're planning on selling our MS any time soon, but lucky us :)
Read more: Evannex
What the acronym?
As Tesla fan I find myself sometimes having to remember what are all those acronyms, here is a list of the ones you can find in this issue.
MX - Model X
MS - Model S
PIN - Personal Identification Number
---
Support Tesletter
Tesletter is put together by
Ignacio
and
Vanessa
. We're really grateful for all the love and feedback we receive. Special thanks to our
supporters
. If you like what we do, please consider supporting Tesletter. All the funds will go into making Tesletter more awesome.